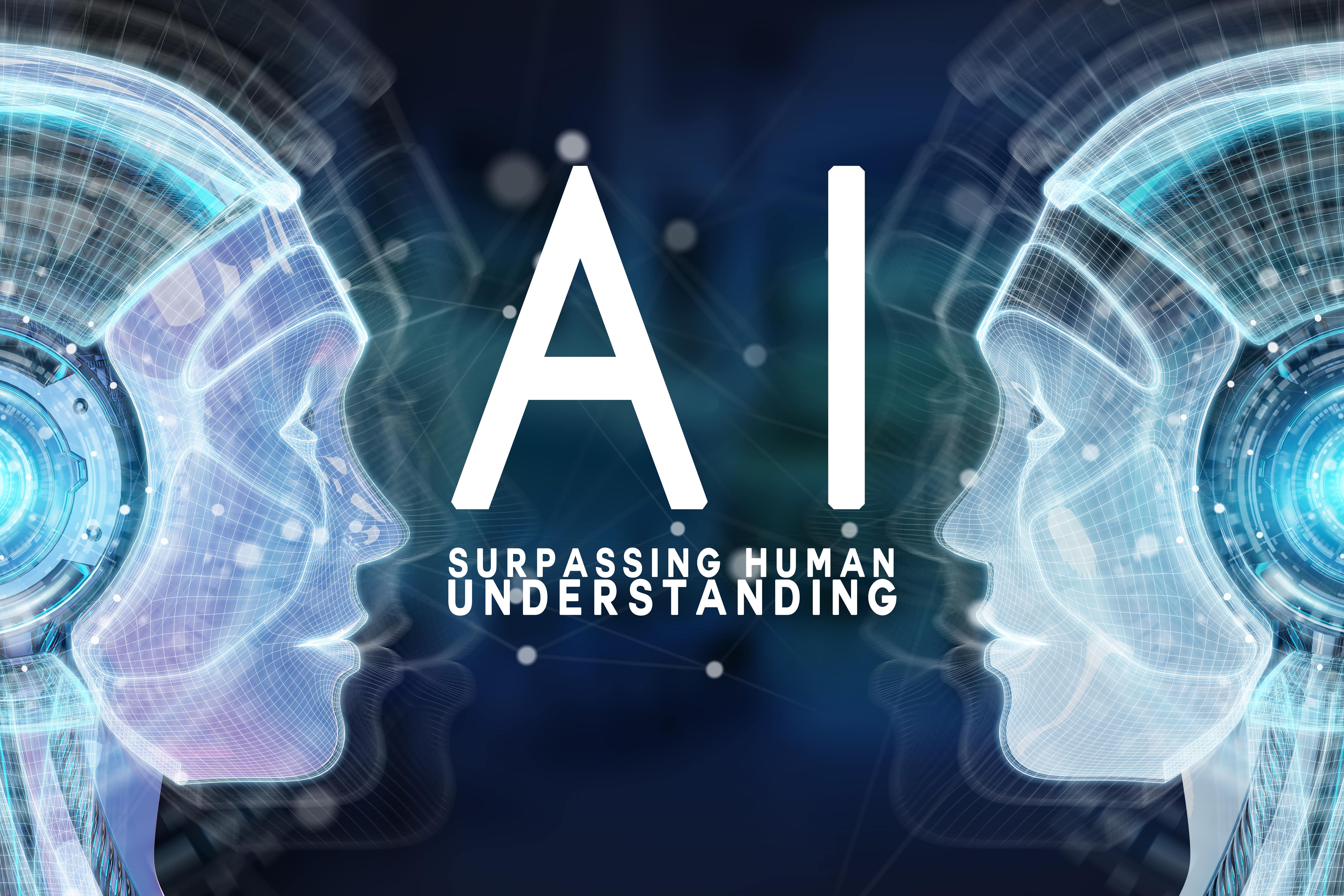 Artificial Intelligence surpassing human understanding? The myriad misplaced utterly lost beliefs, and the faiths they spurned placing their faith in AI and robots? But let's go about daily as if nothing is amiss, all is well, and this world has another 6,000 years before the Lord Jesus Christ returns!
Can you see? Can you hear? Can you smell the decaying souls placing their faith in everything other than where their faith ought to be placed? Which is in God the Creator, Jesus the Christ and Lord of lords, King of kings, and the Holy Spirit. Living within the living Word of God rather than having soulless, spiritless, lifeless robots offering an oil lamb to a deity that can't breathe, can't speak, can't walk or move, and can't do anything. Other than continue to mislead from reality and the truth.
When will people being to see, to hear, to take what is happening seriously, and finally do something about their spiritual condition, their eternal soul, about all the utter nonsense taking place every minute every where?
And finally come to know, to truly understand — an understanding that surpasses human understanding — and THAT is the power of God the Creator, the power of the Lord Jesus Christ, the power of the Holy Spirit to forgive sin and make any human with a soul, with a spirit, with breath and a beating heart transformed by the only true faith that assures eternal life and to see God the Father. When all the lifeless deities, carved images, idols, lies, and sin that occurred in this fallen world will be forgotten.
And every person that did once have life will either be experiencing an eternity in that Paradise, that heaven…or an eternity in the pit of fiery hell.
Not a popular statement in these last of the last times. No one wants to hear that.
But I'm telling you, folks, time is not a given. And heaven and hell are a certainty whether the majority of utterly lost and in darkness people believe that truth or not.
God reigns. Always.
Jesus reigns over everything. Including sin and death to those who believe and to those who always rebel and will never believe.
Artificial Intelligence and all the robots will be eternally forgotten for the idolatry and evil they brought into the world.
Ken Pullen, A CROOKED PATH, Saturday, March 25th, 2023
RELIGIONS ARE PLACING FAITH IN AI
Video
From Daily Motion
Friday, March 24,2023
From India to Japan, religions are experimenting with the use of AI and robotics for spiritual customs. Though it's still a relatively new area, it's become controversial because of the differing perspectives on its potential benefits and drawbacks.
While AI will likely last longer than a regular human lifespan, will it be able to conjure the type of consciousness or spirituality required to lead religion? From Japan to India, there are people who think so. Some Buddhist temples in Japan have used robots to give sermons and interact with visitors, and in India, robotic arms perform aarti–a ritual of offering an oil lamp to a deity.
From reciting chants to worship services, we will likely see many more experiments in the years to come. Do you think AI and robotics can provide new opportunities for spiritual growth or are you concerned about the ethical implications?
Voiceover
Joy Jihyun Jeong
Producer
Joy Jihyun Jeong
Head of Production
Stephanie Tangkilisan
Editor in Chief
Keshia Hannam
Editor
Emily Ma