Since when has teaching children UNDER the age of 4 (the World Health organization already has in place their worldwide agenda and efforts begun a few years back to educate children 4 and older, in case you missed that. The information was published here on ACP and elsewhere for anyone and everyone to learn about) about masturbation and gender identity constituted health care?
Want to know in large part who WHO is and what their agenda is? This is the same poisonous branch of the United Nations that every nation on earth bows to, supports, heeds their advice and implements their agendas.
This is the same organization Dr. Fauci reveres and relies upon and supports. All media outlets push their propaganda. This is the same United Nations branch with the same agenda as Communist China and liberal Europe and the rest of the lost, walking in darkness liberal West. Totally at war and opposed to God, Jesus, the Holy Spirit, morality, biblical teachings. The WHO works 24/7/365 and one extra day this year, and every leap year to undermine and remove people from God, from the Scriptures, from morality, from true health. They are a disease upon the face of the earth. Not a health care organization. Do not be deceived.
Oh, they go through some motions. Do a bit here, a bit there to provide good appearances and get their accolades, but learn what they are really about. What their ideology is. Who it is they serve.
Make no mistake and do not be deceived as to who WHO is, what they really do, who is behind them and what their overall agendas are.
If not aware or familiar? Begin by reading the short article below from The Christian Institute.
Ken Pullen
Friday, May 8th, 2020
ACP — A Crooked Path
World Health Organization wants kids under 4 to be taught about masturbation and gender 'identity'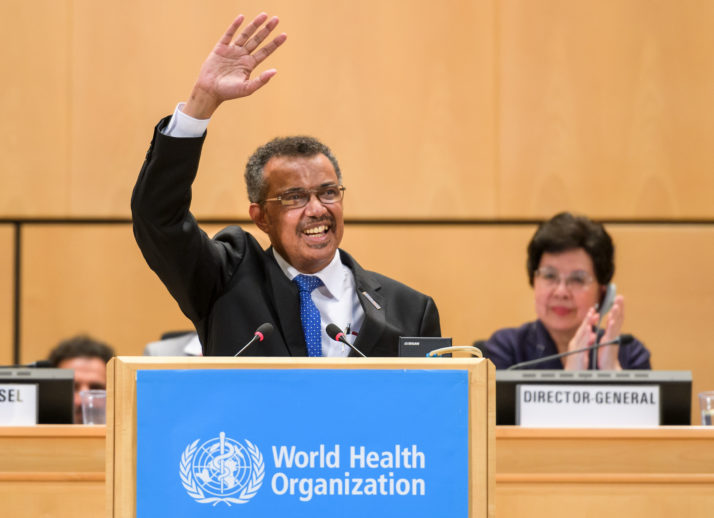 6 May 2020
Reprinted from: The Christian Institute
World Health Organization (WHO) guidance says that children under the age of four should be given information about "early childhood masturbation" and encouraged to explore so-called gender identities.
The controversial guidance is part of its 'Standards for Sexuality Education in Europe' policy framework.
In the UK last month, Warwickshire County Council ditched an explicit and error-strewn sex-ed policy, following a legal threat from The Christian Institute.
'Sexual experiences'
The WHO materials state that under-fours should be informed of the 'right' to "explore nakedness and the body" and "ask questions about sexuality".
On transgenderism, it recommends that they should "gain an awareness of gender identity" and be taught "the right to explore" such 'identities' themselves.
It advises that four to six-year-olds should be taught about same-sex relationships and "respect for different norms regarding sexuality".
And nine to 12-year-olds are to be enabled to "make a conscious decision to have sexual experiences or not" and know how to "use condoms and contraceptives effectively in future".
Explicit
The Christian Institute has repeatedly warned that children should not be exposed to material which sexualises them.
Last month, Warwickshire County Council ditched an explicit and error-strewn sex-ed policy, following a legal threat from the Institute.
Warwickshire County Council's All About Me materials contained explicit images as part of a policy which also failed to apply equality, human rights or education law correctly.
The Institute had warned it put schools at risk of breaching their legal obligations, and Council lawyers contacted the Institute to say the programme has been dropped "with immediate effect".