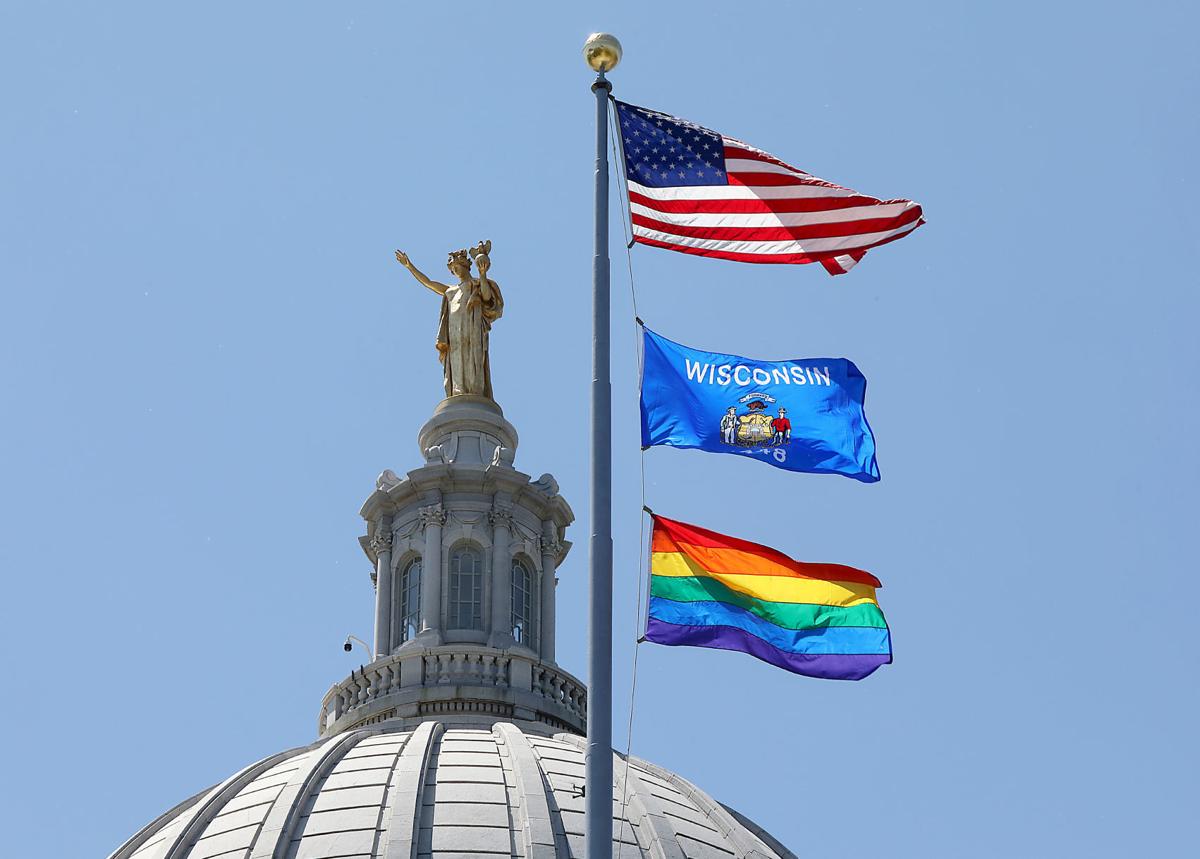 Wisconsin Governor Orders Rainbow Flag to Fly Over Capitol for First Time in State History
By Editor 
Reprinted from: Christian News Network
MADISON, Wisc. (The Journal-Times) — Democratic Gov. Tony Evers ordered a rainbow flag fly above the state capitol for the first time in state history, a decision praised by Democrats for promoting inclusivity and derided by some Republicans who said it was divisive. June is "Lesbian, Homosexual, Bisexual, Transgender and Queer Pride Month" and the flag will fly through the end of the month.
Evers' order also authorizes other state buildings to fly a rainbow flag this month.
"Publicly displaying the Rainbow Pride Flag sends a clear and unequivocal message that Wisconsin is a welcoming and inclusive place where everyone can live without fear of persecution, judgment or discrimination," Evers said in a statement.
State Rep. Scott Allen, R-Waukesha, asked in a tweet if flying the pride flag over the Capitol was any more appropriate than a Christian flag.
Acts 17:30-31 reads, "And the times of this ignorance God winked at, but now commandeth all men everywhere to repent, because He hath appointed a day in the which He will judge the world in righteousness by that man whom He hath ordained; whereof He hath given assurance unto all men, in that He hath raised Him from the dead."