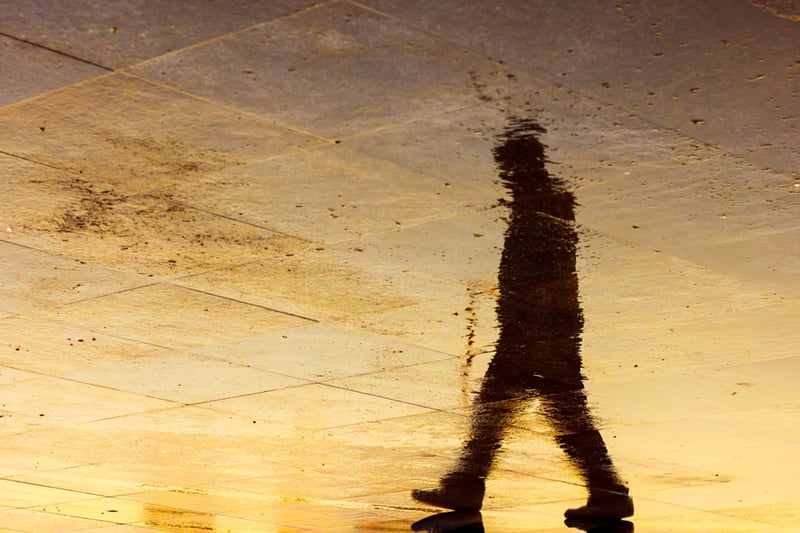 Shattering the Addiction
by Ken Pullen
Composed Thursday Morning, August 6th, 2020
Scripture used is in Italics & all references can be found at the ending of things here
It's never enough
have a million
desire a billion
have a billion
crave a trillion
have a trillion
that thing
within
only grows
it has a name
it's called
the parched thirst of sin
the reaching for lusts not yet obtained
more
more
more
never enough
oh, the domination of evil
in the hearts of men!
(and women)
imagining what they can see
feel
taste
desire
amass
is so real
when
in
truth
the perpetual friction
heat (sin)
(sin) within
is only fiction
since
within these, there is no light
only selfish lustful desire
accumulate (sin)
(sin) accumulate
accumulate (sin again, again & again)
to only in the end learn one's fate
some future date
could be in the next hour
years
from now
then
He
who loves money
will not be satisfied with money,
nor
he who loves wealth with his income;
this also is vanity. 
When goods increase,
they increase
who eat them,
and what advantage has their owner but to see them with his eyes?
Then
I looked on all the works
that my hands had wrought,
and on the labour that I had laboured to do:
and,
behold,
all was vanity and vexation of spirit,
and 
there was no profit under the sun.
It's never enough
no matter what one may have
from living rough
to penthouses in the sky
that thirst
that lust
to continually acquire burns
within
most
right up to when they die
Keep your lives free
from the love of money
and
be content with what you have,
because
God has said, "Never will I leave you; never will I forsake you."
And he said to them, "Take care,
and be on your guard
against all covetousness,
for one's life does not consist
in
the
abundance of his possessions."
For
all that is in the world,
the lust of the flesh,
and the lust of the eyes,
and the pride of life,
is not of the Father, but is of the world.
But
they
that will be rich
fall into temptation
and a snare,
and into many foolish and hurtful lusts,
which drown men in destruction and perdition. 
For the love of money is the root of all evil:
which
while
some coveted after,
they have erred from the faith,
and pierced themselves through with many sorrows.
Hell and destruction are never full;
so
the eyes of man are never satisfied.
More
More
More
"I'm going out to a store!"
just another whore
on the
more
more
more
train going in circles as a child's Christmas gift beneath a tree
child losing interest
now seeking something else
grows within
as growing up in physical body
while dwarfed, stunted, dead within
(all that accumulative)
sin
sin
sin
never seeing
the
only tree that
truly matters for eternity!
You desire and do not have.
You murder and covet and cannot obtain.
You fight and wage war.
You do not have because you do not ask.
You ask and don't receive
because
you ask with wrong motives,
so that you may spend it on your pleasures.
You adulterous people!
Don't you know that friendship with the world is hostility toward God?
So
whoever
wants
to be the friend of the world becomes the enemy of God. 
Or do you think it's without reason
that the Scripture says:
The spirit he made to dwell in us envies intensely?
But he gives greater grace.
Therefore
he says:
God resists the proud,
but gives grace to the humble.
but
the cares of the world
and
the deceitfulness of riches
and the desires for other things
enter in
and choke the word,
and it proves unfruitful.
Trust in the LORD,
and do good;
dwell in the land and befriend faithfulness.
Delight yourself in the LORD,
and he will give you the desires of your heart.
Commit your way to the LORD;
trust in him, and he will act.
He will bring forth your righteousness as the light,
and your justice as the noonday.
Be still before the LORD and wait patiently for him;
fret not
yourself
over the one who prospers in his way,
over
the
man who carries out evil devices!
Incline my heart to your testimonies,
and
not to selfish gain!
Turn my eyes from looking at worthless things;
and
give
me life in your ways.
A woman
of Samaria
came to draw water.
"Give me a drink," Jesus said to her, 
because his disciples had gone into town to buy food.
"How is it that you, a Jew, ask for a drink from me,
a Samaritan woman? " she asked him.
For Jews do not associate with Samaritans.
Jesus answered, "If you knew the gift of God,
and who is saying to you,
'Give me a drink,' you would ask him, and he would give you living water."
"Sir," said the woman, "you don't even have a bucket, and the well is deep.
So where do you get this 'living water'?
You aren't greater than our father Jacob, are you?
He gave us the well and drank from it himself, as did his sons and livestock."
Jesus said, "Everyone who drinks from this water will get thirsty again.
But whoever
drinks from the water
that I will give him
will never get thirsty again. 
In fact,
the water I will give him will become a well of water springing up in him for eternal life."
His divine power
has granted to us
all things
that pertain to life and godliness,
through the knowledge of him
who called us
to his own glory and excellence,
I know
how
to be brought low,
and I know how to abound.
In any and every circumstance,
I have learned the secret
of
facing plenty
and hunger,
abundance
and need. 
I can do all things through him who strengthens me.
Set your minds
on things that are above,
not on things that are on earth. 
For you have died,
and your life is hidden with Christ in God. 
When Christ who is your life appears,
then
you
also will appear with him in glory.
Put to death
therefore
what is earthly in you:
sexual immorality,
impurity,
passion,
evil desire,
and covetousness, which is idolatry. 
On account of these the wrath of God is coming.
In these you too once walked, when you were living in them. 
But now you must put them all away:
anger,
wrath,
malice,
slander,
and obscene talk from your mouth. 
Do not lie to one another,
seeing that you have put off the old self with its practices 
and
have
put
on
the new self,
which is being renewed in knowledge after the image of its creator. 
Scripture References In Order of Appearance:
Ecclesiastes 5:10-11 — English Standard Version
Ecclesiastes 2:11 — King James Version
Hebrews 13:5 — New International Version
Luke 12:15 — English Standard Version
1 John 2:16 — King James Version
1 Timothy 6:9-10 — King James Version
Proverbs 27:20 — King James Version
James 4:2-6 — Christian Standard Bible
Mark 4:19 — English Standard Version
Psalm 37:3-7 — English Standard Version
Psalm 119:36-37 — English Standard Version
John 4:7-13 — Christian Standard Bible
2 Peter 1:3 — English Standard Version
Philippians 4:12-13 — English Standard Version
Colossians 3:2-10 — English Standard Version