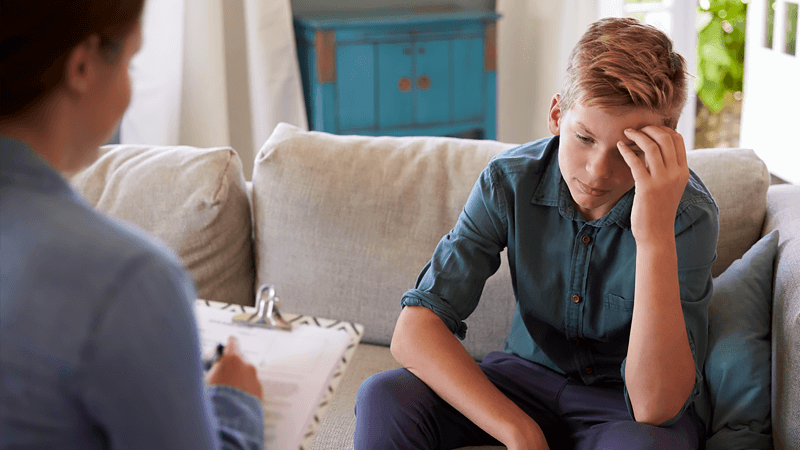 For the time is come that judgment must begin at the house of God: and if it first begin at us, what shall the end be of them that obey not the gospel of God?
1 Peter 4:17 — King James Version
If my people, which are called by my name, shall humble themselves, and pray, and seek my face, and turn from their wicked ways; then will I hear from heaven, and will forgive their sin, and will heal their land.
2 Chronicles 7:14 — King James Version
Righteousness exalts a nation, but sin condemns any people.
Proverbs 14:34 — New International Version
Woe unto them that call evil good, and good evil; that put darkness for light, and light for darkness; that put bitter for sweet, and sweet for bitter!
Isaiah 5:20 — King James Version
Finally, be strong in the Lord and in the strength of his might. Put on the whole armor of God, that you may be able to stand against the schemes of the devil. For we do not wrestle against flesh and blood, but against the rulers, against the authorities, against the cosmic powers over this present darkness, against the spiritual forces of evil in the heavenly places. Therefore take up the whole armor of God, that you may be able to withstand in the evil day, and having done all, to stand firm. Stand therefore, having fastened on the belt of truth, and having put on the breastplate of righteousness, and, as shoes for your feet, having put on the readiness given by the gospel of peace. In all circumstances take up the shield of faith, with which you can extinguish all the flaming darts of the evil one; and take the helmet of salvation, and the sword of the Spirit, which is the word of God, praying at all times in the Spirit, with all prayer and supplication. To that end, keep alert with all perseverance, making supplication for all the saints, and also for me, that words may be given to me in opening my mouth boldly to proclaim the mystery of the gospel, for which I am an ambassador in chains, that I may declare it boldly, as I ought to speak.
Ephesians 6:10-20 — English Standard Version
Let us all be clear. As clear and understood as can be. The so-called "gender confusion" is the handiwork of Satan and his legions of ministers on this earth, working feverishly, especially in Western nations, nations that at one time were truly predominately Christian.
The "confusion" is brought about by multiple factors;
School curriculums not mandating that homosexual, lesbian, bisexual, and transgender history be taught and these sexual perversions and abnormalities pushed and taught as normal, as healthy, and actually taught that those are the PREFERRED way to go in this life. These lies and abominations are being indoctrinated in children as early as pre-school at this time. And this relentless brainwashing by evil goes from pre-school all the way through a child's education building upon and increasing each step of the way.
And too many adults allow children to rule, to decide. Too many adults bow to this evil. too many adults have scales over their eyes and have come to have reprobate minds regarding these most serious matters.
Nature, biology, genetics are ignored. Not only the inerrant living Word of God is being ignored.
For the concerned parents out there, the true Christian ones or otherwise genuinely concerned, the governments are taking parental advice, parental control away from them and turning all control of a child over to the state, under the pretense, the lie of doing so for the child's health and safety.
Do not be deceived.
Do not shrug or turn away, or bury your head in the sand.
The laws HAVE BEEN MADE lawlessness and will only increase in doing so.
Along with this, due to peer pressures, way too much time spent on what is called social media by young people, and this now ingrained belief among young people, through their school curriculums, their teachers indoctrinating them, their school counselors continuing the brainwashing, and the utter blindness and stupidity of youth to now think it's cool, the thing to say and do if you want to be accepted and liked, is to claim you're transgender, you're a lesbian, you're a homosexual, or that you're bisexual.
There are myriad objects, things, people, places at work all coming together conspiring openly to bring all this "confusion" and increasing sin and evil about.
To capture and enslave the youth of today to serve the coming evil that will only lead them to their eternal deaths unless they are wisely taught, wisely counseled, wisely led by discerning, godly adults.
Not by truly evil legislation of governments. Not by their lost and working with evil teachers, schools, and adults to keep them confused and falling deeper into the abyss.
Ken Pullen
Thursday, June 25th, 2020
ACP — A Crooked Path
Retired judge: 'Don't ban help for gender-confused children'
25 June 2020
Reprinted from: The Christian Institute
A retired Canadian judge has criticised his Government's plans to make it illegal to help children who are experiencing gender confusion to accept their biological sex.
Writing in The Epoch Times, Judge Brian Giesbrecht said: "It is truly frightening that if this legislation is passed, any counselling that is not deemed to be 'affirming' will become illegal."
Under Bills C8 and S-202, a person could be imprisoned for up to five years for causing an adult or child to undergo so-called "conversion therapy".
'Aggressive assault'
Giesbrecht said that the legislation would ban parents from employing a counsellor who may be able to help a child come to terms with their biological sex, but not one who advocates a change in gender.
probably the most aggressive assault on parental rights that a federal government has ever attempted
He added: "Similarly, a religious adviser, medical doctor, or anyone else consulted by a parent would be committing a jailable criminal offence if they gave their honest advice about transition that a government official did not approve of."
The former judge called the legislation "probably the most aggressive assault on parental rights that a federal government has ever attempted. If it passes, it risks destroying the bond between parent and child when a parent's philosophy or religion conflicts with that of the state".
Compelled speech
In 2018, free speech advocate Dr. Jordan Peterson condemned a Canadian law that could be used to compel citizens to use the terms 'ze' and 'zir', instead of 'he' and 'she'.
Dr. Peterson addressed the issue during a presentation on "The Rising Tide of Compelled Speech in Canada" at Queen's University, Ontario.
After the law was introduced in 2017, Dr. Peterson, Professor of Psychology at the University of Toronto, tweeted:
The Bill added "gender expression" and "gender identity" to Canada's Human Rights Code and to existing hate crime legislation.