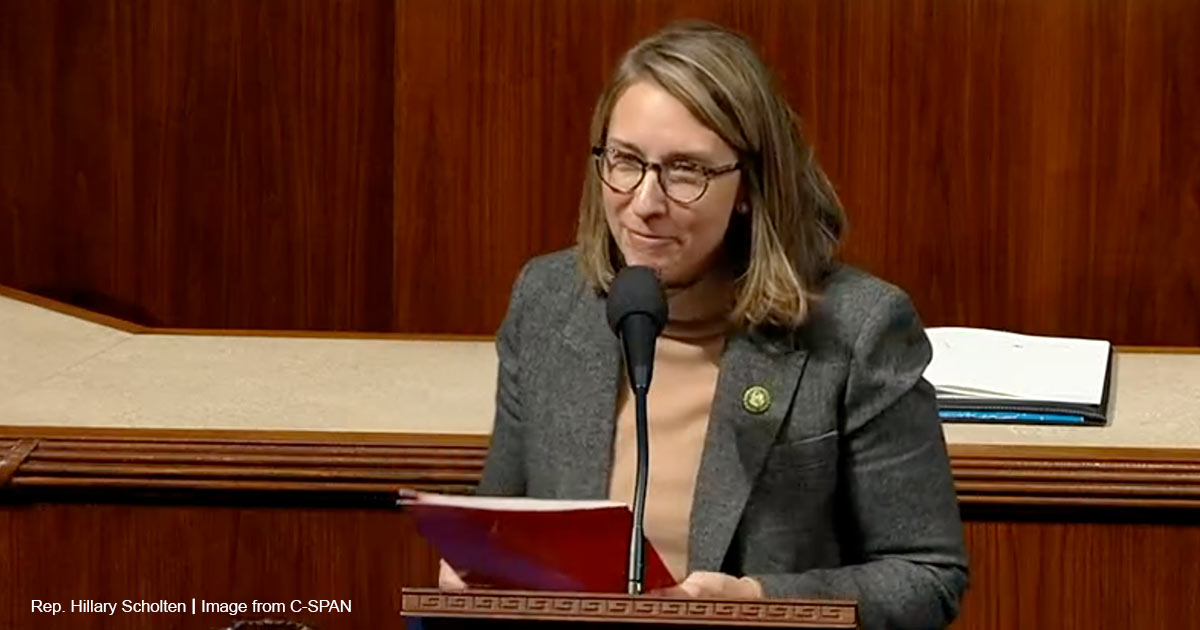 Representative Hillary Scholten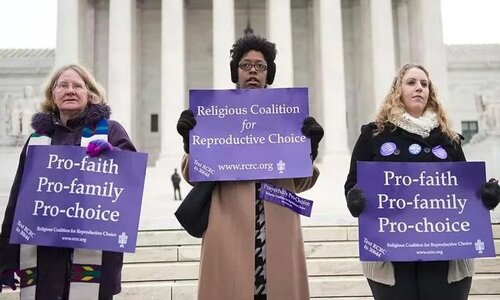 The heading given the article below "Pro-Choice Christian" is not only an oxymoron, and I shouldn't have to write this, as even the most heathen among unbelieving pagans know in their heart that a true disciple of the Lord Jesus Christ, a true child of God and not a child of the Evil One, the children of darkness lacking much understanding and refusing the Light knows this — a person cannot be an advocate for the premeditated murder of children, the unborn, knitted together by God in the womb, and also be truly Christian.
To make the claim Adolf Hitler was a devout practicing Jew is a truer statement than a person can profess to be a disciple of the Lord Jesus Christ, a true child of God, and also approve of the premeditated murder of children, a.k.a. abortion. And every living person on earth knows, or ought to know, the truth regarding Adolf Hitler, right? And the great evil Hitler and the Nazis perpetrated on the Jews? But tragically they do not know the truth of the Word of God? And they pervert and corrupt the inerrant infallible living and active Scriptures according to their evil personal interpretation, as Rep. Hillary Scholten (D-Mich.) and so many others professing to be Christian while in truth they are ministers of Satan, serving the Evil One and his cornucopia of rotted eternal death lies.
Do not allow all the noise, the confusion, the voices, and shouts, from every direction to misdirect and mislead. Do not be moved or swayed from the truth, the unchanging truth of God's Word. Nor allow yourself to begin to corrupt and pervert the Holy Bible as so many are doing in these last of the last days to serve themselves, to serve evil rather than submitting humbly and obediently to serve the Lord!
Abortion as it is called is nothing more and nothing less than murder. A grave sin. An abomination before the Lord. There are no gray areas. No justification for the premeditated murder of a human child. With millions justifying the act of premeditated murder to satisfy their own lusts and selfish desires, their sexual immorality and sin, their selfish ambition, and in reality to satisfy the master they serve willingly and gladly — the devil.
Do not come to any cloudy, lie riddled, perhaps confusing amonst all the noise and how the matter has become politicized rather than one of pure spiritual warfare which it is, against God, against the Word of God interpretation.
The Word of God is clearer than fine crystal. To those truly indwelt of the living individual known as the Holy Spirit. No one that is truly renewed in their mind and spirit, changed in their heart by the Spirit of God should see anything clouded in what the Bible states. Anyone twisting, perverting, and corrupting the Word of God ought to fall trembling and quaking in fear of what they do. Such arrogance and ignorance before the Lord! Judgment will surely come. Judgment surely already is coming and has come and will only increase.
Are we the world's, or the Lord's? Truly?
RELATED: Abortion Survivors Praise the GOP Born-Alive Act
Ken Pullen, A CROOKED PATH, Monday, January 16th, 2023
'Pro-Choice Christian' Democrat: Book of Jeremiah Supports Abortion
January 12, 2023
By Ben Johnson
Reprinted from The Washington Stand
A congressional Democrat stated that a Bible verse declaring that God forms unborn human life inside the womb actually supports abortion-on-demand before voting against a law that would protect newborn children from the threat of infanticide.
During debate over the "Born Alive Abortion Survivors Protection" Act, Rep. Hillary Scholten (D-Mich.) invoked Jeremiah 1:5 — which says, "Before I formed you in the womb, I knew you" — on the House floor Wednesday afternoon to oppose the bill.
"As a pro-choice Christian who chose life, this issue is so personal to me. My faith informs my actions, but it doesn't dictate the policy of an entire nation," said Scholten. "And further, when I read the Scripture, I turn to passages, and I'm guided by passages like Jeremiah 1, verse 5, which states, 'I knew You before I formed you, and I placed you in your mother's womb.' [It] Doesn't say 'the government's womb,' or 'the Speaker's womb.' It says 'the mother's womb.'"
The word "mother" does not appear in the Hebrew, Greek, or Latin manuscripts of Jeremiah 1:5. Only in a handful of Bibles did lax translators add the word "mother" to the text. Scholten appears to have paraphrased, or misquoted, the verse, as her quotation does not match a single version of the Scriptures at BibleGateway.com.
"I believe life is precious, but I reject the idea that if I embrace the sanctity of life, I also must be forced to let the federal government in to regulate it," Scholten continued, echoing Senator Raphael Warnock (D-Ga.). "We must protect families from unnecessary government intrusion into the most sacred and personal decision of our lives."
Link to Twitter posting and video
Scholten's remarks seemed doubly odd as the bill has nothing to do with abortion. H.R. 26 would amend federal law to specify that children born alive must receive the same level of lifesaving care wherever they may be born, including inside an abortion facility after a botched abortion.
"Congresswoman Hillary Scholten (D-Mich.) offered one of the most twisted pro-abortion apologetics in recent memory," David Closson, director of the Center for Biblical Worldview at Family Research Council, told The Washington Stand. "The congresswoman's suggestion that Jeremiah 1:5 — one of the most pro-life passages in the Bible — actually supports abortion is eisegesis of the highest order. The passage clearly teaches continuity between the unborn Jeremiah, who is 'appointed' and 'formed' in utero and the adult prophet receiving God's instruction."
"But it is also profoundly immoral," said Closson, "since it intentionally misuses Scripture to advance a position at odds with the entire pro-life message and posture of Scripture."
The meaning of the verse, in which God assures Jeremiah of his election as a prophet from his conception, was better captured by Rep. Nathaniel Moran (R-Texas), who said in his first speech on the floor, "Every life is a gift, and every life has a calling given by God."
Christians for 2,000 years have interpreted the Scripture to consider abortion among the worst sins. Observant Jews likewise say Judaism does not support abortion-on-demand; instead the Torah, Tanakh, and rabbinical tradition of the Mishnah and Talmud teach a pro-life position on abortion.
"While most people do not expect politicians to handle Scripture with the same care as a trained theologian, there is a general expectation that lawmakers will at least try to understand what a given passage teaches and not grossly misuse or misquote it," Closson told TWS.
A better example of scriptural exegesis came earlier in the afternoon from her colleague, Rep. Jack Bergman (R-Mich.), who represents Traverse City, when he cited Psalm 139, quoting it exactly from the New International Version (NIV) of the Bible:
I implore my colleagues … to consider the divine worth of every human life we have taken an oath to serve, from womb to tomb. It is written in Psalm 139: "For You created my innermost being. You knitted me together in my mother's womb. I praise You, because I am wonderfully made. Your works are wonderful. I know that full well." We should do all in our power to stand for life and to ensure the unborn get to live out each of the days that God ordained for them before one ever came to be. Let us unite as a legislature to determine that in the United States we will preserve the most basic right to life and the ability of good-willed Americans to provide life-affirming care in pursuit of that cause.
The Born Alive Abortion Survivors Protection Act passed the House Wednesday afternoon, together with a congressional resolution condemning attacks on pro-life pregnancy resource centers. Both bills earned bipartisan support.
Topics:
Ben Johnson is senior reporter and editor at The Washington Stand.