Let's not beat around the bush, these state attorney general's, such as Mr. Xavier Becerra of California want to elevate sexual immorality, sexual deviancy, and perversions (homosexuality, lesbianism, transgenderism) while plainly and simply discriminating against faithful to God's Word true Christian's. To impose these perversions and immorality on us, faithful people. They want to remove true Christianity. And when a state such as Idaho passes a law (see article below by Heather Clark of Christian News Network) folks like Mr. Xavier Becerra of California pop their top because their tsunami of evil and perversions runs into a brick wall of resistance. And the ministers and minions of the devil get real nasty and upset when their work is interrupted by righteous people, God-fearing Bible-believing (as well as science, biology, genetics, DNA believing) folks!
All done under the lie of tolerance, equality, compassion, justice, civil rights, and many others now corrupted in their meanings words. And if a person stands firm for the truth? Why that person then is a bigot, a racist, intolerant and discriminating — because we know there are only two sexes, male and female (how can people such as Xavier Becerra reach the level of state attorney general and not pass basic biology! How did he not comprehend basic biology and still graduate? (Ahh, California…) What is known in the completed human genome? Through decades of DNA results?
Is it discriminating to say a male cannot compete in female sports? Really? Is it not truly discriminating against females to allow such an open, blatant lie and delusion as a male who merely by his speech and how he outwardly may attire himself declare, "I am woman hear me roar!" but everyone still knows it's a he, and only a he, under all the disguise, pretense, feigned rage, and emotional blarney compete in female sports? So he due to his BIOLOGY and GENETICS can go home with the trophy, the title, although it's done through cheating and a bold lie? And state attorney general's — a state's highest law person — would rather not only go against nature, biology, DNA and genetics, but also blatantly break the law!? By cheating. By entering a competition based on a lie? And this is sportsmanship? Building character? Leading by example? Being the top law person in a state and openly being lawless?
This is what we have become. Look around. Smell the rot, the stench. It's rising everywhere from coast to coast and all points between.
What people like Mr. Xavier Becerra don't get is folks in the state of Idaho, and the 11 other states now banned to government workers from California is, the folks in Idaho and those 11 other states are celebrating on their own knowing they won't have to endure the lies and delusions of government workers from California entering their state!
Let each of us pray for the people of California walking in utter darkness and so deluded and refusing to see their sin and how lost they are.
Let us pray for all those being indoctrinated in schools regarding the teaching and embracing of homosexuality and transgenderism in U.S. public school curriculums.
Years ago, California MANDATED the teaching of homosexual, lesbian, bisexual, and transgender history in every public school. The youth of California have been brainwashed in the lies of Satan, and his ministers such as Mr. Xavier Becerra for many years now.
We need to pray faithfully, fervently for the youth of our nation, and for all those barren of the truth and enslaved by sin and the devil though they delude themselves they are so enlightened, so progressive, so free!
Woe to them. Woe to U.S.
If my people, which are called by my name, shall humble themselves, and pray, and seek my face, and turn from their wicked ways; then will I hear from heaven, and will forgive their sin, and will heal their land.
2 Chronicles 7:14 — King James Version
Righteousness exalts a nation, but sin condemns any people.
Proverbs 14:34 — New International Version
Woe unto them that call evil good, and good evil; that put darkness for light, and light for darkness; that put bitter for sweet, and sweet for bitter!
Isaiah 5:20 — King James Version
Ken Pullen
Friday, June 26th, 2020
ACP — A Crooked Path
Idaho Becomes 12th State on California's List of Prohibited Places for Government-Funded Travel (Video)
Reprinted from: Christian News Network
SACRAMENTO, Calif. — The attorney general of California announced on Monday that the State has banned government-funded travel to Idaho over two new laws surrounding transgenderism — one prohibiting boys who identify as girls from playing on girls' sports teams and another requiring birth certificates to reflect residents' biological sex. Idaho becomes the 12th state to be placed on California's official travel ban list.
"Where states legislate discrimination, California unambiguously speaks out," Attorney General Xavier Becerra said in a statement. "The State of Idaho has taken drastic steps to undermine the rights of the transgender community, preventing people from playing sports in school or having documentation that reflects their identity.
"Let's not beat around the bush: these laws are plain and simple discrimination," he remarked.
As previously reported, in February, Rep. Barbara Ehardt, R-Idaho Falls, proposed the "Fairness in Women's Sports Act," House Bill 500, which expressly prohibits biological males from joining women's athletic teams.
"Athletic teams or sports designated for females, women, or girls shall not be open to students of the male sex," the legislation reads in part.
It states that puberty blockers and cross-sex hormones do not resolve concerns about fairness, pointing to a 2019 study that concluded that males who ingested the hormones over a 12-month period still "had an absolute advantage" over their female competitors.
The measure passed both Houses of legislature along party lines in March and was signed into law by Gov. Brad Little.
House Bill 509, sponsored by Rep. Julianne Young, R-Blackfoot, passed the Senate the same month and the House in February, likewise being signed by Little.
"Allowing individuals to alter their vital records, including birth certificates, based upon subjective feelings or experiences undermines
the government's interest in having accurate vital records," the measure reads in part.
Both bills go into effect on July 1.
Little defended his decision to sign the legislation into law, stating, "I think that the issue is the girls' right to participate without having to be concerned about who they're competing with," and "My view is your birth certificate is in fact your birth certificate. And you know, people change their names, people get married, but the birth certificate [stays the same]."
But California Attorney General Becerra opined in his press release this week that the bills "take active steps to enforce discriminatory regimes against transgender Idahoans" and "directly authorize discrimination against the transgender community."
Besides Idaho, Alabama, Iowa, Kansas, Kentucky, Mississippi, North Carolina, South Carolina, Oklahoma, South Dakota, Tennessee and Texas are on California's no state-funded travel list.
The ban is authorized under the 2016 Assembly Bill 1887, which states in part, "A state agency, department, board, authority, or commission, including an agency, department, board, authority, or commission of the University of California, the Board of Regents of the University of California, or the California State University, and the legislature shall not … approve a request for state-funded or state-sponsored travel to a state that … has enacted a law that authorizes or requires discrimination against same-sex couples or their families or on the basis of sexual orientation, gender identity."
"California must take action to avoid supporting or financing discrimination against lesbian, gay, bisexual, and transgender people," the bill also says. "The exercise of religious freedom should not be a justification for discrimination."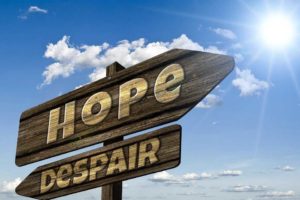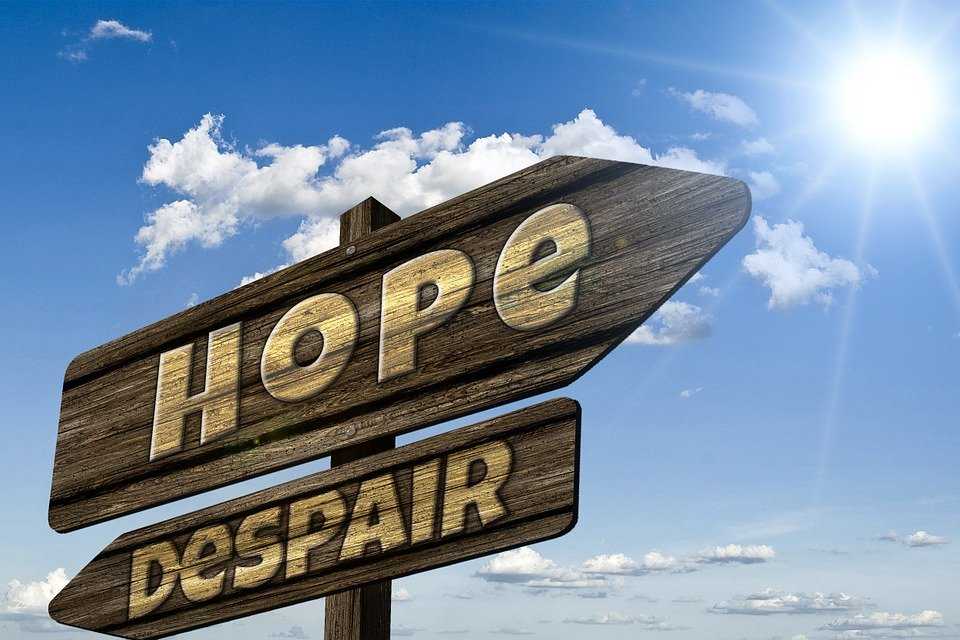 Photo Credit: Geralt/Pixabay
As previously reported, Christians believe that transgenderism isn't just a medical or mental condition but primarily a spiritual issue — one that stems from the same predicament all men everywhere face without Christ.
The Bible teaches that all are born with the Adamic sin nature, having various inherent feelings and inclinations that are contrary to the law of God, and being utterly incapable of changing by themselves.
It is why Jesus came: to "save His people from their sins" (Matthew 1:21).
Scripture outlines that Jesus came to be the propitiation for men's sins (1 John 2:2; 1 John 4:10), a doctrine in Christianity known as substitutionary atonement, and to save men from the wrath of God for their violations against His law (Romans 4:25, Romans 5:9, Romans 5:16), a doctrine known as justification.
The Bible also teaches about regeneration, as in addition to sparing guilty men from eternal punishment, Christ sent his Holy Spirit to make those who would repent and believe the gospel new creatures in the here and now, with new desires and an ability to do what is pleasing in the sight of God by His indwelling and empowerment (Ezekiel 11:19, 2 Corinthians 5:17, Titus 3:5).
Romans 8:3-8 says, "For what the law could not do, in that it was weak through the flesh, God sending his own Son in the likeness of sinful flesh, and for sin, condemned sin in the flesh that the righteousness of the law might be fulfilled in us, who walk not after the flesh but after the Spirit."
"For they that are after the flesh do mind the things of the flesh, but they that are after the Spirit the things of the Spirit. For to be carnally minded is death, but to be spiritually minded is life and peace. Because the carnal mind is enmity against God, for it is not subject to the law of God, neither indeed can be. So then they that are in the flesh cannot please God."