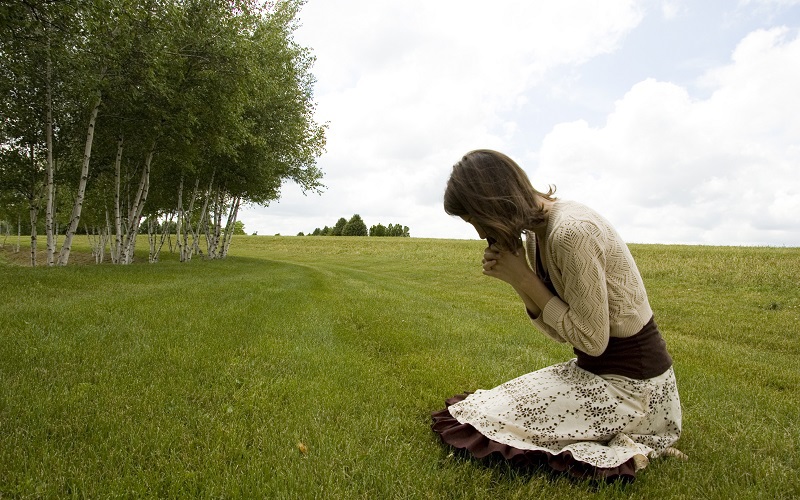 I came across the article found below, written by Joy Lucius, and see it as something beneficial in the melee, in the tumult, in the times in which we live, which are the end times — much closer now to the end than any other time in history.
Now, I want to say, pray, oh, yes so fervently, faithfully pray. Each day. And if not possible as 100% asked for in the piece below written by Joy Lucius, at an exact time, with the exact words, pray as close as you can to a set time each day, with the spirit of the words below, faithfully sent from a heart aflame for Jesus and God to the Holy Spirit, to be carried to our Lord in heaven.
But pray, pray perhaps as we've never done in our transformed and renewed in the Lord lives. For we each are in a raging, escalating war and battle as the Day of the Lord draws near — a raging spiritual war. We cannot be lax, complacent, or otherwise occupied. Not believing the battle at hand is real. Never removing the full armour of God. (Ephesians 6 — English Standard Version)
If my people, which are called by my name, shall humble themselves, and pray, and seek my face, and turn from their wicked ways; then will I hear from heaven, and will forgive their sin, and will heal their land.
2 Chronicles 7:14 — King James Version
Righteousness exalts a nation, but sin condemns any people.
Proverbs 14:34 — New International Version
Woe unto them that call evil good, and good evil; that put darkness for light, and light for darkness; that put bitter for sweet, and sweet for bitter!
Isaiah 5:20 — King James Version
Yes, dear ones, let us as the children of God in awareness, in obedience, come together each in their own quiet secret place about the same time, repentant of hearts, fervent in prayer, faithful in asking, and pray such things as needed to God our Father…
Ken Pullen
Wednesday, June 17th, 2020
ACP — A Crooked Path
Calling All Christians in the Battle
Wednesday, June 17, 2020
By Joy Lucius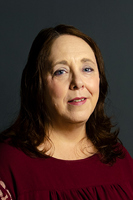 Reprinted from: American Family Association
America is facing some tough times right now. As Americans, we can become overwhelmed and let these tough times divide us, depress us, and defeat us.
Or…as Christian Americans, we can see the devil's schemes for exactly what they are, merely new tactics in the same ol' struggle to steal, kill, and destroy.
And once we see the truth of these schemes, each Christian must armor up and take his or her place in this battle. Gratefully, Ephesians 6:10-18 tells us exactly how to put on His armor, and then take our place in the stand against the enemy's dark, divisive, and destructive schemes.
In our family, we have decided to do just that. We have honed in on verse 18 of Ephesians 6: "Praying always with all prayer and supplication in the Spirit, and watching thereunto with all perseverance and supplication for all saints."
In fact, my sister recently issued a family battle cry for each of us to get our battle gear on and join her each day to pray for our nation, our leaders, our churches, our communities, and our families. And she was refusing to take no for an answer because she knew that she had heard from God.
Now…to understand the urgency of her call to prayer, you first have to understand that my sister is the quiet, unassuming one of us. Yes, we are all Christians, and yes, we all love each other; but our love often gets loud, rowdy, and opinionated, to say the least.
Truly it is my sister's gentleness, hospitality, and quiet grace that form the anchor holding us all together. And she does it without ever raising her voice or making demands – until now.
So when she called, or better yet, demanded via Facebook that we join her in daily prayer, we knew it was time to pray. She instructed us to ask our friends and church families to join us. So, I am sharing her invitation with you, straight from her Facebook invitation:
KNEES@NOON – Calling All Christians to Prayer.
Why just Christians?
Because I know the same Holy Spirit that lives in me, lives in us all, and if we come together in Christ, we are powerful (Matthew 18: 18-20).
Why call it a battle?
Because we know that is what it is.
It is a spiritual battle, and we have believers on each side of each issue – all thinking God is with them.
He is.
We are not fighting each other. We are fighting the deceiver who has come to devour us, to steal, kill, and destroy (Ephesians 6:12 CEV).
Let us come together each day at noon [SET YOUR PHONE ALARM!] and use Paul's letter to the Romans (Romans12: 9-21) to pray a powerful prayer of personal rededication to our Lord and Savior, and I believe He will then heal our land.
Dear Heavenly Father, Holy is Your All Powerful Name. I promise, Dear Lord, to:
-Not just pretend to love others but to really love them.
-Hate what is wrong.
-Hold tightly to what is good.
-Love each other with genuine affection and take delight in honoring each other.
-Never be lazy, but work hard and serve You enthusiastically.
-Rejoice in our confident hope.
-Be patient in trouble, and keep on praying.
-When Your people are in need, be ready to help them. Always be eager to practice hospitality.
-Bless those who persecute me and not curse them; pray that You will bless them.
-Be happy with those who are happy, and weep with those who weep.
-Live in harmony with each other. Not to be too proud to enjoy the company of ordinary people.
-And not to think I know it all!
-Never pay back evil with more evil.
-Do things in such a way that everyone can see I am honorable.
-Do all that I can to live in peace with everyone.
-Never take revenge. I will leave that to Your righteous anger.
-Not to let evil conquer me, but conquer evil by doing good.
Dear Heavenly Father, help me keep all these promises by strengthening and keeping me filled with Your Holy Spirit. I pray all these things in the mighty name of Jesus Christ!! Amen.
Please share with every Christian you know across the world. With more than 24 time zones across the world, there will be continuous prayers. There's never been a time when we as a nation and a world have needed them more.
Well, that was my sister's invitation to fall on our knees at noon each day, and as a family, to pray for our world. So much for quiet and unassuming, huh?
Now, prayer may not sound like the end-all, be-all solution to the world's problems, but it's definitely the best place to start. So, we have set our clocks and that's where you'll find our family each day, on our KNEES@NOON, praying for God to heal our land.
Won't you join us?
2 Chronicles 7:14 – If my people, which are called by my name, shall humble themselves, and pray, and seek my face, and turn from their wicked ways; then will I hear from heaven, and will forgive their sin, and will heal their land.