SPECIAL EDITION: Beyond The Tipping Point
unrighteous deception among those who perish, because they did not receive the love of the truth, that they might be saved. And for this reason God will send them strong delusion, that they should believe the lie, that they all may be condemned who did not believe the truth but had pleasure in unrighteousness (2 Thessalonians 2:10-12).
America No Longer Teeters On The Edge Of The Abyss As The Nation Has For Decades — We've Now Taken A Full Headlong Plunge Into Its Deadly Darkness Calling Evil Good And Good Evil
"Woe to those who call evil good and good evil, who put darkness for light and light for darkness, who put bitter for sweet and sweet for bitter!" (Isaiah 5:20).
In This Special Edition:
Overthrow the judicial dictatorship
Supreme Court green-lights perverted marriage — a dark day for America
Scalia's Full Dissent on Same-Sex Marriage Ruling
The Orwellian King-Burwell Majority
God vs. Gay Author Accuses Scalia of Treason and Terrorism
Only the Creator has the Right to Define Marriage
Now that Same-Sex Unions Have Been Legalized
The Founders on Homosexuality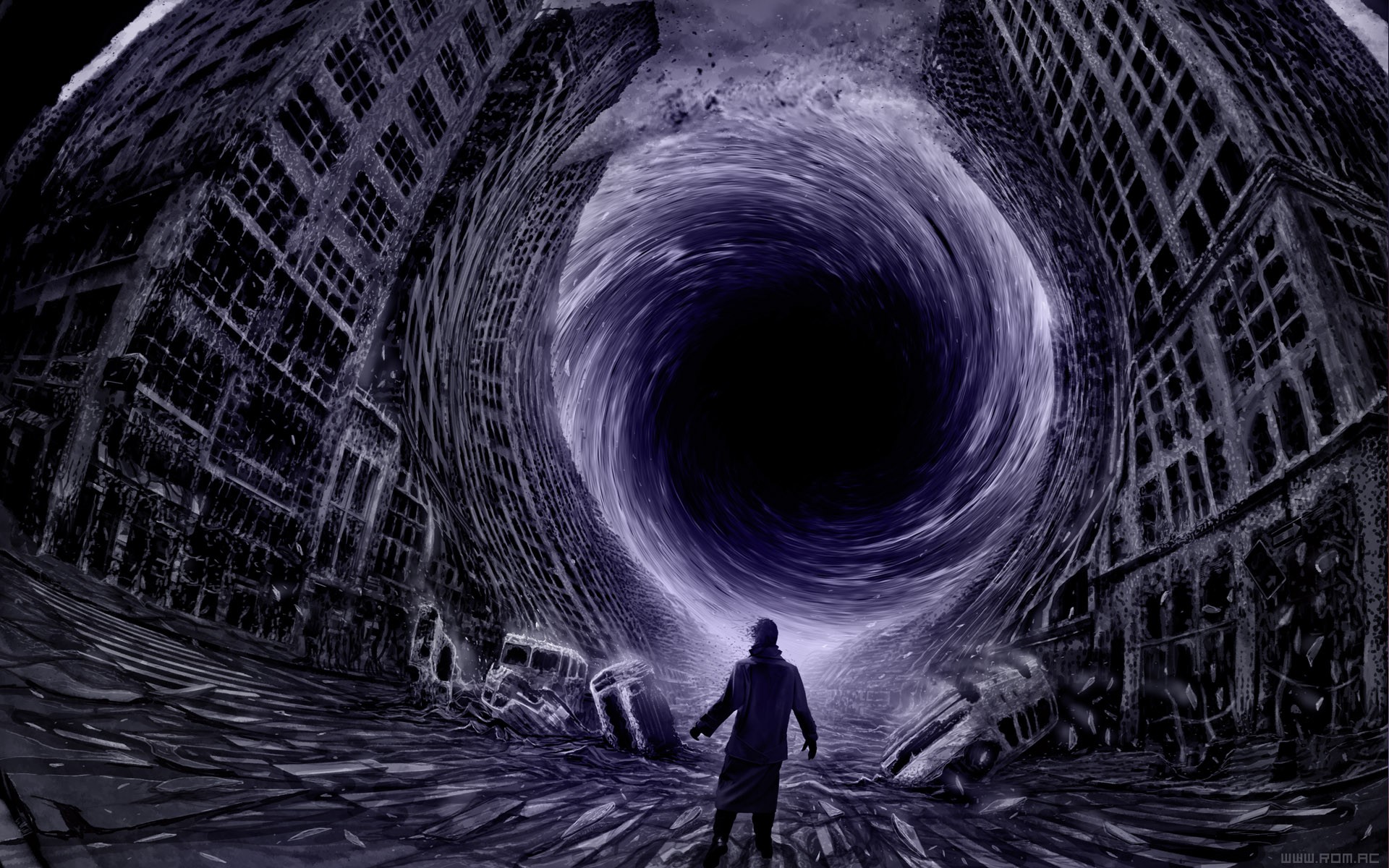 June 29, 2015
Reprinted from Renew America
Overthrow the judicial dictatorship
Commentators have missed the real significance of Justice Antonin Scalia's
dissent
in the gay marriage case. He calls the decision a judicial "Putsch," an attempt to overthrow a form of government –ours. His dissent, joined by Justice Clarence Thomas,was written "to call attention to this Court's threat to American democracy."His comment about the Court using the kind of reasoning we find in a fortune cookie is a funny line. But there is much of the Scalia dissent that is not funny and which serves as a warning to the American people about what the Court has done to us.
Scalia understands the power and meaning of words, and he chose the word "putsch" for a specific purpose. One definition of the term means "a secretly plotted and suddenly executed attempt to overthrow a government…." Another definition is "a plotted revolt or attempt to overthrow a government, especially one that depends upon suddenness and speed."
Hence, Scalia is saying this was not only a blatant power grab and the creation of a "right" that does not exist, but a decision that depends on public ignorance about what is really taking place. It is our system of checks and balances and self-rule that has been undermined, he says.
In that sense, he is warning us that we need to understand the real significance of this decision, and go beyond all the commentators talking about "marriage equality" and "equal rights" for homosexuals. In effect, he is saying that the decision is really not about gay rights, but about the future of our constitutional republic, and the ability of the people to govern themselves, rather than be governed by an elite panel making up laws and rights as they go.
Scalia's dissent cannot be understood by listening to summaries made by commentators who probably didn't read it. Although I may be accused of exaggerating the import of his dissent, my conclusion is that he is calling for nothing less than the American people to understand that a judicial dictatorship has emerged in this country and that its power must be addressed, checked, and overruled.
The implication of his dissent is that we, the American people, have to neutralize this panel, perhaps by removing the offenders from the court, and put in place a group of thinkers who are answerable to the Constitution and the people whose rights the Court is supposed to protect.
He says the majority on the court undermined the main principle of the American Revolution – "the freedom [of the people] to govern themselves" – by sabotaging the right of the people to decide these matters. The Court destroyed the definition of marriage as one man and one woman "in an opinion lacking even a thin veneer of law." In other words, the Court acted unlawfully and unconstitutionally.
Scalia called the decision "a naked judicial claim to legislative – indeed, super-legislative – power; a claim fundamentally at odds with our system of government."
Justice Scalia goes on to attempt to explain why this is happening. He basically says, in so many words, that the majority of the Court is un-American, completely out of touch with American traditions and the views of ordinary Americans. He rips the Federal Judiciary as "hardly a cross-section of America," people from elite law schools, with not a single person from middle-America, and not a single evangelical Christian or even a Protestant of any denomination. He calls the Court, on which he serves, a "highly unrepresentative panel of nine," that has engaged in "social transformation" of the United States.
More than that, after examining the elite views and backgrounds of the "notorious nine," he declares that while the American Revolution was a rejection of "taxation without representation," we have in the gay marriage case, "social transformation without representation."
One cannot help but think that Scalia wants readers to recall Obama's promise of the "fundamental transformation" of America, except that in this case Obama has been assisted by five judges who did not represent, or even care about, the views of America as a whole.
While Scalia zeroed in on his colleagues on the Court, we can easily apply his analysis to the unelected members of the liberal media who pretend to offer the American people an objective and sensible interpretation of the decision.
On CNN, for example, anchor Brooke Baldwin "moderated" a discussion between lesbian liberal Sally Kohn and liberal pro-gay "Republican" Margaret Hoover. The only issue was when the Republican Party would accept gay rights and sell out conservative Christians. Baldwin herself is a member, or at least a supporter, of the National Lesbian & Gay Journalists Association.
Conservatives watching Fox News and hoping for a pro-traditional values perspective are likely to be seriously disappointed as well. The new Fox star, Megyn Kelly, is getting rave reviews from the liberals for defending homosexual and transgender rights. A special report by Peter LaBarbera examines how Fox has been almost as biased on this issue as other media, calling the channel "unfair, unbalanced and afraid." The word "afraid" describes the general failure to challenge the homosexual movement, into which Fox News has been pouring a significant amount of money for many years. Indeed, some "conservatives" have gone way over to the other side, with Greg Gutfeld, another rising Fox star, insisting that gay marriage is a conservative concept.
The Scalia dissent demonstrates why the fight for traditional values cannot and must not stop. That fight must continue because our form of democratic self-government is in grave jeopardy, and has in fact suffered a major blow. A federal constitutional amendment to protect traditional marriage is one obvious course of action. But that won't solve the basic problem of an emerging judicial dictatorship willing to redefine historical institutions, make up rights, and defy common sense.
The court's reputation for "clear thinking and sober analysis" is in danger because of this terribly misguided decision, Scalia writes. In other words, the Court is drunk with power and cannot see or think straight.
The same can be said about the major media, which cover this decision as just another controversial ruling that people will disagree on.
In fact, as the Scalia dissent notes, this decision will live in infamy. It is as if a Pearl Harbor-type attack has been achieved on America's moral fabric and constitutional foundations.
In this context, Scalia talks about the Court overreaching its authority and moving "one step closer to being reminded of our impotence." In my view, this is an open invitation for responsible elected officials to take power away from this Court and return it to the people.
But how will the Republican Party respond? Some big money players are demanding the white flag of surrender, so the GOP can "move on." This is what the British "Conservative" Party has done, and we see the consequences there, as Christians are now being arrested by police or fired from their jobs for expressing views in favor of traditional values and traditional marriage.
Scalia's discussion of "social transformation" of the United States without the voluntary input or approval of the people captures the essence of the coup that has been carried out. This process now has to be explained in terms that most people understand. It is, in fact, the phenomenon of cultural Marxism, an insidious process explained so forcefully in Professor Paul Kengor's new book, Takedown.
As Kengor notes, gay marriage is only the beginning of this cultural transformation. By redefining the historical institution, the Court has opened the door to multiple wives, group marriages, sibling marriages, fathers and stepfathers marrying daughters and stepdaughters, and uncles marrying nieces.
A country that descends to the bottom of the barrel morally and culturally will not be able to defend itself against its foreign adversaries and enemies. Indeed, we have the evidence all around us that, as the culture has degenerated, our ability to defend ourselves has simultaneously been weakened. The recent Pentagon gay pride event featured a male general introducing his husband, as a transgender Pentagon civilian employee looked on.
The next step, from the point of view of those objecting to this fundamental transformation of America, has to be to find those elected leaders willing to act. The presidential campaign of 2016 is an opportunity to find out who understands the crisis and whether they have a way out.
© Cliff Kincaid
June 29, 2015
Reprinted from Renew America
Supreme Court greenlights perverted marriage — a dark day for America
On June 26, 2015, the Supreme Court announced their ruling onObergefell v. Hodges and decided thatsodomites can now legally marry in all 50 states.The homosexuals are trumpeting victory, but thousands of Bible believing Christians and their respective pastors and church leaders are crying foul and have vowed to defy any attempt to make them complicit in the act of performing a "homosexual marriage."
Two of the Supreme Court Justices refused to recuse themselves even after they openly displayed their biases and preferences before the decision was handed down. They have broken the laws of the land in doing that, but the real problem is that they have defied the living God and 6,000 years of history to make our nation the sleaze and perversion capital of the world.
Politically activist judges have been on the rampage since Barack Obama was elected and under the protective wing of the amoral, pseudo Christian President, have defied the majority votes in several states which called for marriage to remain between one man and one woman.
One article published only moments after the decision was announced, quoted Justice Scalia, who said,
"So it is not of special importance to me what the law says about marriage, it is of overwhelming importance, however, who it is that rules me. Today's decree says that my Ruler, and the Ruler of 320 million Americans coast-to-coast, is a majority of the nine lawyers on the Supreme Court."
What can be done now? – Are there any Solutions?
For the believer it is easy – stand your ground. Do not take part in or offer your churches for the performing of homosexual marriage under any conditions.
Bring the Justices who refused to recuse themselves to task. Examination of what laws were broken, law suits and possible impeachment proceedings should follow.
Bring forth a Constitutional amendment. With wimpy Boehner at the helm of a congress with the weakest voting record in U.S. history the odds are stacked against this solution, but after the changes we expect to see in our leadership after the 2016 elections we may still hope against hope.
Get behind and fully support bills like the one proposed by Rep, Steve King, R-Iowa which is referred to as the "Restrain Judges on Marriage Act of 2015." The legislature alone should make the laws that affect the 320 million Americans of this land – not nine judges, most who are politically biased.
Take the entire matter of marriage licensing out of the civil purview and leave it to the families and the churches.
Grow a spine; engage in a real prayer life not enamored with sports, entertainment, and other personal distractions like the ones that caused 60 million Catholics and Protestants to vote for Barack Obama in the 2012 re-election of the worst president we have ever had.
What can we expect from God now that this deep slide into public perversion has been put in place?
Only a little over three years after the Roe V. Wade decision of 1973, which to date has cost the lives of over 55 million unborn precious human beings this writer received a message which I have waited to see come to pass now for slightly over 40 years. I am convinced that this is the beginning of the end for America, and the vision or message will begin very shortly.
What is that vision?
I saw an economic crash much more serious than the stock market crash of 29. It will produce poverty and deep scarcity across our land, the likes of which has never been seen in our history.
Nothing grabs the attention of the distracted faster than the complete removal of all creature comforts and extravagant wealth.
Crops will fail, stores will close and commerce will come almost to a complete stop. It will not be pretty. Add to that, attacks from our enemies and natural disasters rising to meet the pride of the sinners' right where it hurts the most.
I take no pleasure in pronouncing these portents, but I was clearly told to do so. At this juncture in my life I could care less who believes me, because when it begins, I will need to say nothing more.
It has been a long, but steady slide into reprobation in America and because it came on slowly, the sinful nation thinks judgment will never actually come. The delay has deceived us.
We have a Vice President who says Christians who believe that sodomy is wrong haven't the right to exist.
We hear a pop-culture celebrity, Miley Cyrus, who mimics sex acts in front of thousands of adoring fans telling us to give up our beliefs in Old Testament "fairy tales."
Then comes the wave of pop culture influenced PC crippled Americans worried about the dangers of displaying the Confederate flag even while they are being swept up into the most perverted wave of disgusting behaviors in the annuls of our history.
We see a Pope who is more involved with the smog from Co2 emissions than he is of the black and rising cloud of perversion sweeping the world.
We watch TV and get geared up to fear polyunsaturates and pimples more than polyamorous and perverted behaviors that will push us to the doors of hell itself.
We fancy ourselves as the breathlessly sexual progeny of Sartre when all we are is saps for the arch-deceiver.
We have followed the path of our own waste to infest and clog the sewers of our own nation with our reprobate consciences.
So again, what does God say about all this?
"Because sentence against an evil work is not executed speedily, therefore the heart of the sons of men is fully set in them to do evil. Though a sinner do evil an hundred times, and his days be prolonged, yet surely I know that it shall be well with them that fear God, which fear before him: But it shall not be well with the wicked, neither shall he prolong his days, which are as a shadow; because he feareth not before God." (Ecclesiastes 8: 11-13)
© Michael Bresciani
Scalia's Full Dissent on Same-Sex Marriage Ruling
"I write separately to call attention to this Court's threat to American democracy."
June 28, 2015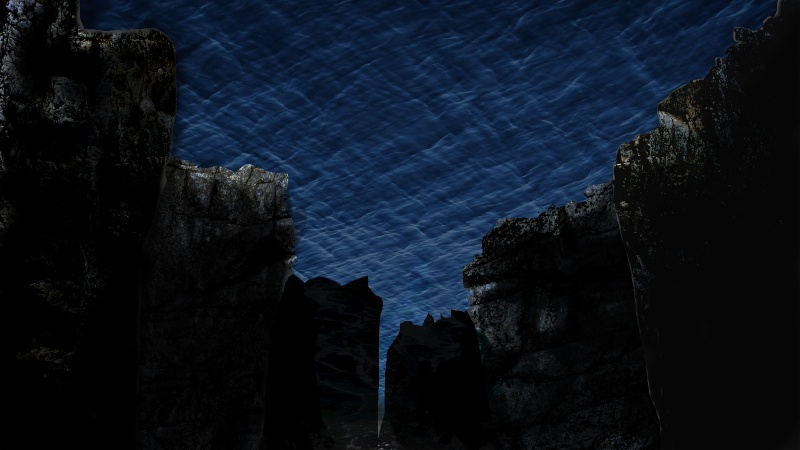 The Orwellian King-Burwell Majority
Troubling implications beyond the further erosion of the separation of powers.
June 28, 2015
Reprinted from FrontPageMag.com
God vs. Gay Author Accuses Scalia of Treason and Terrorism
Sorry, dissent is no longer patriotic.
June 29, 2015
Reprinted from FrontPageMag.com