New Feature On "A Crooked Path" in "Last Days News" Section —
Middle East Briefs
End of May 2015 Edition
From the Debka Files — the most trusted source of information there is taking up where the media leaves off—
Since Jerusalem is the center of the world and the Lord's city, and what takes place in the Middle East is the most important news pertaining to all the worlds people, especially true believers in Yeshua, Jesus the Lord, Saviour, and Messiah — and to God's chosen people; Jews — "A Crooked Path" will now add on a regular basis in the "Last Days News" section of this website the "Middle East Briefs" edition.

Nasrallah calls for full Hizballah mobilization for Syria

"This is the time for everyone to mobilize, everyone who can participate. The danger facing us is an existential one that is similar to that in 1982," said Hizballah leader Hassan Nasrallah

Saturday

. "If the organization had not fought in Syria, it would have found itself fighting inside Lebanese territory, he said in an attempt to justify the heavy losses the organization has sustained in fighting alongside Bashar Assad's army.
UN Sec Council strongly condemns barbaric terrorist acts in Syria
Since capturing the historic Syrian town of Palmyra, ISIS is hunting down Syrian troops and Assad loyalist door to door and shooting or beheading them in public. In the central mosque, a non-Syrian ISIS operative warned people to strictly observer five-times-a-day prayers and women to cover their faces. In neighboring Iraq, a similar purge has been taking place in Ramadi since the town fell to ISIS last Sunday as well as the nearby small town of Husseiba captured

Friday

.
US thwarts anti-Israel vote on ME nuclear weapons ban
US Under Secretary of State Rose Gottemoeller

Friday

blocked a proposal by Egypt and other Arab countries for the UN Secretary to call a regional conference on banning WMD in the Middle East. That conference would be with or without Israel's participation, without agreement on an agenda and with no discussion of regional security issues. The US veto, backed by the UK and Canada, caused the once-in-five years review of the nuclear non-Proliferation Treaty to end

Friday

without consensus. Prime Minister Binyamin Netanyahu called all three governments to express Israel's appreciation.
US and Hizballah coordinate spy drone flights over Qalamoun, share US combat intelligence
DEBKAfile Exclusive Report
The US has joined the battle for Qalamoun. DEBKAfile discloses that a US special operations unit, stationed at the north Lebanese Hamat air base, is directing unarmed Aerosonde MK 4.7 intelligence-gathering flights over the Qalamoun Mt arena, 100 km to the west. Since Hizballah is operating Ababil-3 surveillance drones over the same battlefield, US-Hizballah coordination became necessary. The US military is working directly for the first time with an internationally-designated terrorist organization. This strange pair of bedfellows has earthshaking ramifications for Israel's security, strategic ties with the US, intelligence on its northern borders and its surveillance drones.
No army in Mid East is challenging ISIS. Iran regroups to defend S. Iraqi Shiites, Assad to save Damascus
Iranian troops in fight to evict ISIS from Baiji refinery
DEBKAfile
Exclusive Analysis
May 25, 2015
Hassan Nasrallah Saturday, May 23, called his Lebanese Shiite Hizballah movement to the flag, because "we are faced with an existential crisis" from the rising belligerence of the Islamist State of Iraq and the Levant. His deputy, Sheik Naim Qssem, sounded even more desperate: "The Middle East is at the risk of partition" in a war with no end in sight, he said. "Solutions for Syria are suspended. We must now see what happens in Iraq."
The price Iran's Lebanese proxy has paid for fighting alongside Bashar Assad's army for four years is cruel: some 1,000 dead and many times that number of wounded. Its leaders now understood that their sacrifice was in vain. ISIS has brought the Syrian civil war to a new dead end.
This week, a 15-year old boy was eulogized by Hizballah's leaders for performing his "jihadist duty" in Syria.
Clearly,for their last throw in Syria, the group, having run out of adult combatants, is calling up young boys to reinforce the 7,000 fighting there.
The Syrian president Bashar Assad is in no better shape. He too has run dangerously short of fresh fighting manpower. Even his own Alawite community has let him down. Scarcely one-tenth of the 1.8 million Alawites have remained in Syria. Their birthrate is low, and those who stayed behind are hiding their young sons to keep them from being sent to the front lines.
Assad also failed to enlist the Syrian Druze minority to fight for his regime, just as Hizballah's Nasrallah was rebuffed when he sought to mobilize the Lebanese army to their cause. This has left Hizballah and the Syrian ruler alone in the battlefield with dwindling strength against two rival foes:  ISIS and the radical Syrian opposition coalition calling itself Jaish al-Fatah – the Army of Conquest – which is spearheaded by Al Qaeda's Nusra Front and backed to topple Assad by Saudi Arabia, Qatar and Turkey.
Nasrallah tried to paint a brave picture of full mobilization to expand the war to all parts of Syria. However, Sunday, May 24, a key adviser to Assad admitted that his regime and its allies were being forced to regroup.
Their forces were withdrawing from the effort to shift the Islamists from the land they have conquered – about three-quarters of Syrian territory – and concentrating on defending the cities, Damascus, Homs and Latakia, home to the bulk of the population, as well as the strategic Damascus highway to the coast and Beirut. Hizballah needed to build up the Lebanese border againest hostile access.
But Syrian cities, the Lebanese border and the highway are still under threat – from Syrian rebel forces.
The Iraqi army, for its part, has been virtually wiped out, along with the many billions of dollars the US spent on training and weapons. There is no longer any military force in Iraq, whether Sunni or Shiite, able to take on ISIS and loosen its grip on the central and western regions.
The Kurdish peshmerga army, to whom President Barack refused to provide armaments for combating the Islamists, has run out of steam. An new offensive would expose the two main towns of the semi-autonomous Kurdish Republic – the capital Irbil and the oil city of Kirkuk – to the depredations of the Islamist belligerents.
A quick scan of Shiite resources reveals that in the space between the Jordan River and the Euphrates and Tigris, Iran commands the only force still intact in Iraq – namely, the Iraqi, Afghan and Pakistani Shiite militias, who are trained and armed by the Revolutionary Guards.
This last remaining fighting force faces its acid test in the battle ongoing to recover Baiji, Iraq's main oil refinery town. For the first time, Iranian troops are fighting in Iraq, not just their surrogates, but in the Baiji campaign they have made little headway in three weeks of combat. All they have managed to do is break through to the 100 Iraqi troops stranded in the town, but ISIS fighting strength is still not dislodged from the refinery.
The Obama administration can no longer pretend that the pro-Iranian Shiite militias are the panacea for the ISIS peril. Like Assad, Tehran too is being forced to regroup. It is abandoning the effort to uproot the Islamists from central and western Iraq and mustering all its Shiite military assets, such as the Badr Brigade, to defend the Shiite south – the shrine towns of Najef and Karbala, Babil (ancient Babylon) and Qadisiya – as well as planting an obstacle in the path of the Islamists to Iraq's biggest oil fields and only port of Basra.
The Shiite militias flown in by Tehran from Pakistan and Afghanistan have demonstrated in Syria and Iraq alike that they are neither capable nor willing to jump into any battlefields.
The upshot of this cursory scan is that not a single competent army capable of launching all-out war on ISIS is to be found in the Middle East heartland – in the space between the 1,000km long Jordan and the Euphrates and Tigris to the east, or between Ramadi and the Saudi capital of Riyadh to the south.
By Sunday, May 24, this perception had seeped through to the West. US Defense Secretary Ashton Carter, remarked: "What apparently happened was that the Iraqi forces just showed no will to fight." The former British army chief Lord Dannatt was more down to earth. Since the coalition air force campaign had failed to stop ISIS's advance, he said "it was time to think the previously unthinkable" and send 5,000 ground troops to fight the Islamists in Syria and Iraq.
The next day, Monday, Tehran pointed the finger of blame for the latest debacles in Iraq at Washington. Al Qods Brigades chief Gen. Qassem Soleimani was quoted by the English language Revolutionary Guards mouthpiece Javan as commenting: "The US didn't do a damn thing to stop the extremists' advance on Ramadi."
Exclusive: ISIS columns heading from Syria toward Jordan, first targeting the border crossing
ISIS on the march to Jordan
DEBKAfile
Exclusive Report
May 24, 2015
The Islamic State in Iraq and the Levant – ISIS – was on the move Sunday, May 24, from central Syria to the Jordanian border, debkafile's exclusive military sources report. They were advancing from the central town of Palmyra, which they seized last week, in columns of US-made tanks and armored cars taken booty in Iraq. No Syrian military force was there to block their advance on the border.
Our sources report that the initial ISIS mission is to take control of the eastern section of the border, including the meeting point between the Syrian, Jordanian and Iraqi frontiers. They are estimated to cover the 250 km from Palmyra to the Jordanian border byTuesday, May 26, passing through Deir el-Zour in the east, which they already occupy.
After the border crossing, ISIS is expected to seize villages and towns in northeastern Jordan, especially Ar Ruwayshid, where 800,000 Syrian refugees shelter.
The Jordanian army, our sources report, had the foresight earlier this month to reinforce its western frontier against a potential ISIS assault on the frontier from point where it links with the Israeli and Syrian borders and up to the Tanaf border crossing, However, the Islamists are heading for the eastern sections whic the Jordanian army did not fortify with extra troops.
It is important to note that the United States maintains in the Kingdom of Jordan 7,000 special operations troops and an air force unit to guard its northwestern border with Syria. Most are stationed at Jordanian military bases in Mafraq, opposite the central sector of the border with Syria.
By reaching Jordan's doorstep, the Islamic State is posing a challenge to President Barack Obama and forcing him to reach a decision, avoided thus far, about sending US troops to confront the terrorists.
The ISIS approach may stir into action the clandestine cells the group maintains in the towns of central Jordan with strong local support. ISIS is popular in the kingdom, especially in the southern regions abutting on Israel and Saudi Arabia. Ma'an is seen as an Islamic State stronghold in southern Jordan.
Former UK army chief: Send 5,000 ground troops to fight ISIS
Former head of the British army, Lord Dannatt, said

Sunday

that, since the coalition air force campaign had failed to stop ISIS's advance, it was time to "think the previously unthinkable" and send 5,000 ground troops to fight in Syria and Iraq.
ISIS advances on Baghdad against little resistance
The Islamic State

Saturday

took the Iraq-Syrian town of Qusaybah on the Euphrates, rounding off its control of the border and the river and gaining an easy and rapid route for transferring troops between the two countries. The Islamists closed the distance to the big Iraqi base of Habbaniyah, overruning Khalidiya on the way. DEBKAfile: Claims in Baghdad that Iraqi forces are preparing to recapture Ramadi are unfounded. ISIS is facing resistance in just one sector: at the eastern exit of Khalidiya, pro-Iranian Shiite militias are attempting to bar its progress towards Habbaniyah, which would bring the Islamists to within 12 km from Baghdad.
Two Jewish teens stabbed in Jerusalem Old City
A Palestinian man was detained by police

Sunday

after a chase through the Old City of Jerusalem on suspicion of stabbing two 17-old Israeli boys near Damascus Gate. They were taken to hospital with moderate injuries.
Yemeni Houthis reportedly down Saudi jet, destroy border crossing
The F-16 Saudi-led coalition jet was reportedly shot down in the Bani Harith district of Sanaa, the capital, as heavy artillery fire blew up part of the main border crossing between Yemen and Saudi Arabia

Saturday

night. DEBKAfile: If the F-16 did indeed take off from Yemen's northern al-Dalaimi air base, it would indicate that the long-neutral Yemeni air force has come down on the side of the exiled president Abd Rabbou Mansour Hadi.
Exclusive: ISIS columns heading from Syria toward Jordan, first targeting the border crossing
DEBKAfile Exclusive Report
Columns of ISIS tanks and armored cars (made in the US and taken booty in Iraq) were heading Sunday, May 24, from Palmyra for the Jordanian border – a distance of 250km – with no Syrian troops there to block their advance, DEBKAfile reports exclusively. Their initial target is the eastern section of the border, including the meeting point between the Syrian, Jordanian and Iraqi frontiers. The US maintains 7,000 special operations troops and an air force unit in the Kingdom of Jordan. President Barack Obama must now decide whether to react to a potential ISIS invasion of Jordan.
The U.S. and Iraqi and Syrian armies go to pieces against ISIS drive. Israel, Jordan, Saudis alarmed
ISIS victory parade in Ramadi, Iraq
DEBKAfile
Special Report
May 21, 2015
The fall of Damascus and Baghdad, or large slices thereof, into the rapacious hands of the Islamic State, is no longer a debatable subject of strategic forecasts. Today, the capital cities of Syria and Iraq are within the Islamists' grasp. The Middle East is about to pay the price for President Barack Obama's single-minded obsession with a U.S. détente with Tehran and a nuclear accord. It is the end product of Washington's insistence on playing down ISIS as a formidable opponent and contention that the meager US-led coalition air campaign destroyed much of its operational capabilities, which proved to be an illusion. Equally fallacious was Obama's trust in the Iranian Revolutionary Guards Corps and its terrorist arm, the Al Qods Brigades, to curtail the Islamist momentum.
Washington's trust has since faded. Tehran too has cooled to the idea.
In March, a group of Iraqi Shiite militias commanded by Al Qods chief Gen. Qassem Soleimani, managed to snatch parts of the Sunni Iraqi town of Tikrit from Islamist grasp. That was Iran's first and last engagement against ISIS in Iraq. After that, supreme leader Ayatollah Ali Khamenei decided to pull back from engaging Sunni Muslims in an overt sectarian showdown. It was clear to him, that the battlefield was not Iran's forte, but rather subversion, clandestine warfare and limited support for local Shiite surrogates.
As the Islamists advanced, therefore, Tehran cut back on further military intervention in Syria and Iraq and turned instead to Yemen and the Houthi rebellion as its vehicle. This is a smaller arena, which is no less strategically valuable than Iraq and Syria, thanks to its command of the globally important Gulf of Aden and the Strait of Bab el-Mandeb to world shipping.
Khamenei also saw the US president had little appetite for fighting the Islamic State. He concluded that Tehran would be better off saving the Iranian army and Revolutionary Guards forces for defending its borders against potential ISIS assault from neighboring Iraq, instead of wearing them down in Iraq and Syria.
The Iranian leader also decided that if the United States could only afford a very minor-key air campaign against the Islamist terrorists, Iran's air force should not be called on for a greater effort.
All these circumstances combined to tip America over into the heart of the fiercely burning Middle sectarian conflict between Sunnis and Shiites. Washington's latest plan to send arms to Iraqis of both sects who are ready to defend Baghdad looks like a certain recipe for stoking the sectarian fire, or even pushing ISIS into an offensive to seize the city.
The Islamists have until now held back from an all-out offensive to capture Baghdad for a variety of tactical considerations. A city of this size is a bit too large for the Islamists to swallow, hold and administer. It suits the jihadists better to hold the town to siege and under constant terrorist harassment.
The most knowledgeable sources in the region can't explain what part the US Central Command is playing as a military factor in any of these conflicts – in particular, Gen. John Allen, whom Obama last year named Special Presidential Envoy for the Global Coalition to Counter ISIS. Some account for their low-to-vanishing profile by their having been preoccupied in preparing a grand campaign for the recovery of Mosul, Iraq's second largest city, which is under ISIS rule.
Today, this plan looks like a pipe dream. ISIS has caused a Middle East earthquake after another by capturing Ramadi in Iraq and Palmyra in Syria in a matter of days. Their alarmed neighbors in Jerusalem, Amman and Riyadh have been forced to conclude that their borders are in danger – not just from Iran, but also from ISIS, and they will have to confront these perils on their own.
Gilad Erdan named Public Security Minister with expanded powers
After long dickering, Prime Minister Binyamin Netanyahu

Monday

appointed Gilead Erdan Public Security Minister, with additional powers as Minister of Strategic Affairs, charge over the Israeli Broadcast Authority and membership of the inner security cabinet. He will also be responsible for the government's information campaign against a nuclear-armed Iran and counteracting international efforts to boycott Israel and deny its legitimacy. MK Benny Begin stepped down as Minister without Portfolio to make way for Erdan to take Likud's 12th place in the cabinet. The ministers approved the appointment by telephone vote. Former ambassador to the UN Dore Gold was named Director General of the Foreign Affairs Ministry – a portfolio held by the prime minister.
Former PM Ehud Olmert sentenced to 8 months prison for corruption
| | |
| --- | --- |
| | Jerusalem district court, reversing a former verdict, sentenced former prime minister Ehud Olmert to eight months in prison and NIS100,000 fine on charges of fraud and breach of trust. The sentence, for accepting cash in envelopes from the US businessman Moshe Talansky, was ruled to run consecutively with the six year-sentence imposed on Olmert in the separate Holyland bribery case. He has 45 days to appeal. |
No army in Mid East is challenging ISIS. Iran regroups to defend S. Iraqi Shiites, Assad to save Damascus
DEBKAfile Exclusive Analysis
Not a single competent army capable of launching all-out war on ISIS in Syria or Iraq is to be found between the Jordan and the Euphrates and Tigris to the east, or Ramadi and Riyadh to the south. Iran is regrouping to save the Shiite towns and oil of S. Iraq – especially the the shrine towns of Najef and Karbala, as well as the Basra oil fields; Assad and Hizballah, falling back to defend Syrian cities and block the Lebanese border with their depleted armies. May 24, US Defense Secretary Ashton Carter said the Iraqi army had shown no will to fight. UK ex-army chief Lord Dannatt called for 5,000 British ground troops to fight the Islamists in Syria and Iraq. Iranian Al Qods Brigades chief Gen. Qassem Soleimani was quoted as saying: "The US didn't do a damn thing to stop the extremists' advance on Ramadi."
Five long-range rockets from inside Gaza City target southern Israel, claimed by Islamic Jihad and Popular Front
DEBKAfile Special Report
Sirens across southern Israeli

Tuesday

night, May 26, warned of at least five incoming rockets from the Gaza Strip. One long-range Grad rocket exploded in the industrial zone of the coastal city of Ashdod near the Big In shopping mall which was crowded at the time; another hit Frankfurter St in the town. More explosions occurred at the entrance to Gan Yavne. No casualties were immediately reported, except for shock victims. DEBKAfile: The rockets were fired from the Sheikh Ajloun district of Gaza City, and spotted by IDF surveillance by air and land.

Obama turns a smiling face to Israel. Biden: Iran has enough material for 8 nuclear bombs
We drive each other nuts…
DEBKAfile
Exclusive Report
May 2, 2015
President Barack Obama and Vice President Joe Biden have gone out of their way in the last fortnight to shower friendly gestures on Israel, Prime Minister Binyamin Netanyahu and even Ambassador to Washington, Ron Dermer. Refuting the dire predictions by Netanyahu's critics of a disastrous breach, Obama and Biden, by word and gesture, are putting behind them the rancor long marring relations between Washington in Jerusalem.
The White House launched its new charm campaign for Israel on April 13 by meetings with three groups of American Jewish leaders. Obama addressed the first with an emotional affirmation of his support for Israel and its security. Vice President Biden, National Security adviser Susan Rice and Biden's national security adviser Colin Kahl then talked to another group of Jewish leaders, while Obama spoke to Jewish "community leaders", a group of individuals who though unaffiliated are influential and generous donors to the Democratic Party.
Ten days later, on April 23, Biden was the keynote speaker at the Israeli embassy's Independence Day reception. He stood alongside the former object of administration ire – Ambassador Dermer – and declared: "We have Israel's back, you can count on that." He announced that Israel would be the first country in the world to receive the new US F-35 stealth aircraft already next year.
Thursday, the Vice President delivered a lecture at the Washington Institute for Near East Policy, the key DC research think tank on the subject of US-Israel relations.
In this important lecture, Biden defended in great detail US strategy and objectives in the negotiations for a nuclear accord with Iran, as they enter their final lap.
All in all, the US president and vice president are devoting more time to gestures for repairing relations with Israel than on the burning crises afflicting the world in Yemen, Iraq, Syria and Ukraine.
debkafile found four reasons for this striking White House pivot:
1. After the fireworks sparked by Netanyahu's March 3 speech to the US Congress against the nuclear accord, which placed him at the forefront of the international front opposing the deal, the White House decided that instead of sparring with him, it would be more productive to convert the Israeli prime minister into a supporter by meeting him halfway on certain points.
2. The rift with Israel proved disadvantageous to the Obama administration, while boosting Netanyahu and his Likud in Israel's recent general election. The US president has paid a high political and personal price for colliding with Congress on the Iranian nuclear issue. His strategic advisers have recommended a bid to convince Netanyahu that Israel's most pressing concerns about the nuclear deal are being addressed in the final stage of the talks. Assuming that the prime minister too is not looking for a major rift with Washington, he may be amenable to partly changing course and withdrawing some of his objections to the deal. Congress might then respond more positively to the administration's nuclear policy.
4. As American gears up for its 2016 elections, the Democratic Party needs to woo the Jewish vote and most importantly its financial support for campaigners.
The Biden lecture to the Washington Institute is therefore worthy of close scrutiny. This masterly and eloquent work is an attempt to lay the political and security groundwork for Prime Minister Netanyahu's consent to a change of heart from opposition to the nuclear deal to its support.
debkafile has therefore singled out is 17 high points:
Israel is absolutely right to be worried about the world's most dangerous weapons falling in the hands of a nation, whose leaders dream openly of a world without Israel.
So the criticism that Israel is too concerned I find preposterous.  They have reason to be concerned. (DF. Netanyahu's concerns about Iran are fully justified.)
…that's why the President, President Obama, decided for the first time — people forget this — to make it an explicit, declared policy of the United States of America – no such policy existed before President Obama uttered it — that all instruments of American power to prevent — not contain, not contain -— to prevent a nuclear-armed Iran would be used to prevent that from happening.
…our military had the capacity and the capability to execute the mission, if it was required. (DF. This was an explicit US presidential pledge to use military force to prevent a nuclear-armed Iran.)
Vice President Biden then laid down 12 conditions as the sine qua non for a deal. "If what's on the table doesn't meet the President's requirements, there will be no deal," he said.
A final deal must effectively cut off Iran's uranium, plutonium and covert pathways to the bomb.
The final deal must ensure a breakout timeline of at least one year for at least a decade or more.
A final deal must include phased sanction relief, calibrated against Iran taking meaningful steps to constrain their program. (DF. Iran insists on immediate sanctions relief.)
A final deal must provide verifiable assurances to ensure Iran's program is exclusively peaceful.
If they did try to cheat… they would be far more likely to be caught because… we'll also put in place the toughest transparency and verification requirements.
Iran will be required to implement the Additional Protocols, allowing IAEA inspectors to visit not only declared nuclear facilities, but undeclared sites where suspicious, clandestine work is suspected and address IAEA concerns about the military dimensions of past nuclear research.
Not only would Iran be required to allow 24/7 eyes on the nuclear sites you've heard of — Fordow and Natantz and Arak — and the ability to challenge suspect locations, every link in their nuclear supply chain will be under surveillance.
And if Iran resumes its pursuit of nuclear weapons, no option available today will be off the table. In fact, the options will be greatly increased because we will know so much more.
Biden went on to warn: "Let's not kid each other. They already have paved a path to a bomb's worth of material. Iran could get there now if they walked away in two to three months without a deal." He went on to say:  "Without this deal, they already have enough material if further enriched for as many as eight nuclear bombs. Already, right now, as I speak to you.
Under the proposed final deal, the Arak reactor will be redesigned to produce zero weapons-grade plutonium. The spent fuel will be required to be shipped out of Iran for the life of the reactor. And Iran will be barred from building the reprocessing plant for extracting bomb-grade material from plutonium.
"Finally there is the myth that a nuclear deal between the United States and Iran enables Iran to gain dominance inside the Middle East." The US vice president protested: "But it is a nuclear bargain between Britain, France, Russia, China, Germany, the EU, America and Iran – one that reduces the risk of nuclear war and makes the region and the world a safer place," he stressed.
"We are working continually to develop the means and capacity to counter Iran's destabilizing activities…" he said citing the Strait of Hormuz. We are prepared to use (inaudible) the force."
Biden wound up his peroration by directing these words to Israel. "It's true we disagree sometimes. But as I said last week at Israel's Independence Day celebration, we're family. I think it was Ambassador Dermer who essentially said the same thing. We drive each other nuts. But we love each other. And most of all we protect each other."
debkafile's Washington sources note: The Obama administration appears willing to keep on smiling towards Israel. US Secretary of State John Kerry will soon schedule a visit to Israel, after staying away for a long time, The visit will be billed as promoting Israeli-Palestinian peace talks, but his real errand will be to test the ground with Prime Minister Netanyahu and assess how successful the White House's gestures of affection have been in toning down his opposition to the nuclear deal.
For now, the host of critics who accused Netanyahu of causing an irreparable breach with Washington over the nuclear issue have retired to a corner.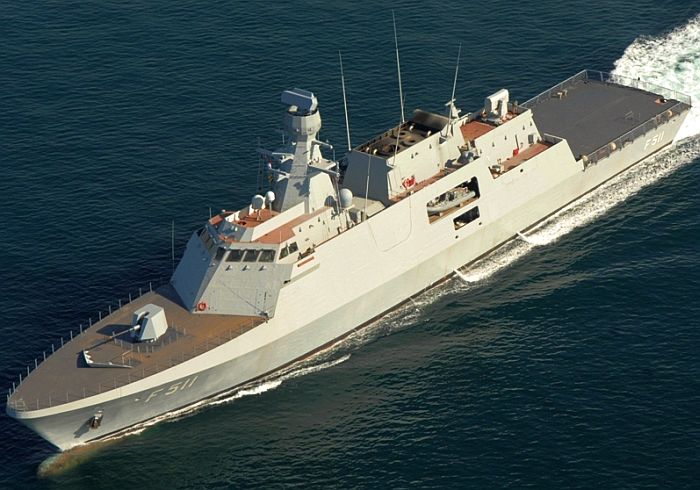 Turkish war ship

Iran: nuclear talks may be extended past June 30
Iran's state TV said

Wednesday

that the self-imposed

June 30

deadline for Iran and the six major powers to reach a final nuclear deal may be extended. France's ambassador to the United States, Gerard Araud, said

on Tuesday

that the deal was not likely by that deadline, because differences still remain over inspections
Assad pulls air force out of Deir ez-Zour, the third Syrian air base surrendered to ISIS
DEBKAfile Exclusive Report
Just a week after losing the big Palmyra air base to the Islamic State, Syrian military and air units Wednesday, May 27, began pulling out of another big air base at Deir ez-Zour – Bashar Assad's last military stronghold in eastern Syria. DEBKAfile: In the Islamic State's sights now, is the Syrian army's biggest air facility, T4 Airbase, which is located on the fast highway linking Homs with Damascus 140 km away and holds the backbone of the Syrian combat air fleet.
Israeli Air Force strikes four empty "terror" targets in Gaza for five Palestinian rockets
DEBKAfile Special Report
Israel resorted

Tuesday

night, May 26, to its old routine response to the firing of five rockets from the Gaza Strip by the aerial bombardment of four "terrorist" targets. Once again, Hamas hurriedly removed its personnel from the targeted facilities in time to escape casualties. For Israel it was an opportunity missed. The first Palestinian long-range Grad rocket attack since last summer's Israeli operation in Gaza was a chance to go for really potent terrorist infrastructure, such as the new tunnels the Palestinians are again running under the border.