SPECIAL EDITION #5:
I Stand With Israel
In This Edition:
Hollywood, Islam and Political Correctness
U.S. Not Connecting the Dots
"Jihad City": The Hague
What if Hamas Had Military Superiority?
New York Times Op-Ed Blames Israel for Hamas Violence
The Doctrine of Proportionality
Terrorism is a Tactic and It Must Be Defeated
UN probe of Israel will only encourage Hamas war crimes
Hollywood, Islam and Political Correctness
by Oliver Williams
July 10, 2014
Reprinted from The Gatestone Institute
http://www.gatestoneinstitute.org/4397/hollywood-islam-political-correctness
In the politically correct attempt to avoid "stereotyping" and be safe from discomfort, have we been blocking out reality?

Hollywood has been indulging in a sort of reverse racial profiling: cinematic terrorists could be anybody other than Muslims.

Muslim terrorists? As in the movie Non–Stop, Hollywood would rather cast the family members of 9/11 victims as terrorists rather than reflect that such a thing exists.
In March, the TV network ABC Family cancelled the show Alice in Arabia after a campaign by the Council on American-Islamic Relations [CAIR], a controversial group with links to extremism, and accusations of racism in the liberal media. The show was to be about a Muslim American teen that is taken to Saudi Arabia by her extended family after the death of her parents and never allowed to return. ABC Family were apparently taken aback by the opposition to the show. "The current conversation surrounding our pilot was not what we had envisioned," they said. They had seemingly set out to make an inoffensive program. Its writer, Brooke Elkmeier, said the show was pro-Arab and pro-tolerance and "meant to give Arabs and Muslims a voice on American TV." The protagonist was an Arab Muslim.
What were CAIR and the liberal media so outraged by? The plot is hardly far-fetched. According to a report by Human Rights Watch , women of all ages in Saudi Arabia "are forbidden from traveling, studying, or working without permission from their male guardians." Depicting the bigotry of Saudi society is itself seen as bigoted. Saudi Arabia is a country where women cannot drive; where veiling is mandatory; where adultery, apostasy and "blasphemy" are crimes punishable by death; where, under sharia law, a woman's testimony is worth half that of a man's; and where limbs are amputated for theft. In the politically correct attempt to avoid "stereotyping" and be safe from discomfort, have we been blocking out reality?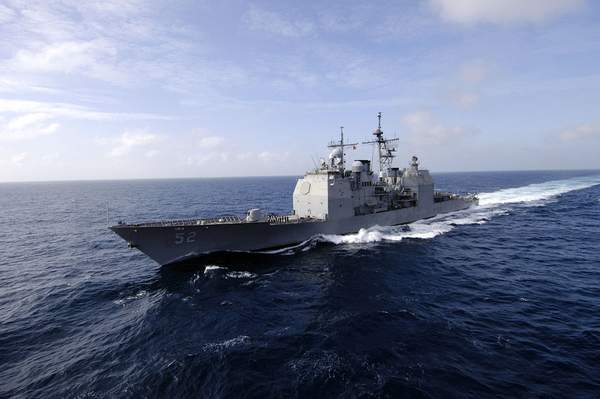 An Indonesian maid is beheaded in Saudi Arabia, in 2011. (Image source: PressTV/YouTube video screenshot)
The big-budget star-studded film, Kingdom of Heaven, released by Ridley Scott in 2005 and set during the crusades, features a scene in which, after the sacking of Jerusalem, the Muslim Sultan Saladin walks through a smashed-up room, picks up a cross from the floor and respectfully returns it to its proper place on the table top.
Was this historically plausible? Scott had gone to the trouble of hiring Dr. Tom Asbridge, a scholar at Queen Mary University in London, as a historical advisor. As revealed in the latest issue of QMA, the university's alumni magazine, Asbridge told Scott "there is compelling first-person, Arabic testimony from an advisor to Saladin, that tells us in great detail about their entry to Jerusalem. And Saladin ordered the cross to be removed from the roof of the Dome of the Rock and smashed."
Scott reportedly reacted with annoyance. The scene stayed and Asbridge got his name taken off the credits. The PC untruth was more pleasant than reality. The film went on to depict a priest assuring Christians that "killing an infidel is not murder. It is the path to heaven."
Similarly, during production of the film 2012 the director Roland Emmerich had considered demolishing the Grand Mosque in Mecca on screen but was persuaded not to. In the film, which depicted a global apocalypse, the obliteration of the Sistine chapel and St Peter's Basilica in the Vatican and the Christ the Redeemer statue in Rio de Janeiro is vividly rendered while Middle Eastern landmarks are spared. Emmerich stated, "We have to all, in the western world, think about this. You can actually let Christian symbols fall apart, but if you would do this with [an] Arab symbol, you would have … a fatwa… so I kind of left it out."
Emmerich went on to direct White House Down. The New Republic was accurate in saying it resembled 24 re-written by Noam Chomsky. Jamie Foxx played a souped-up action-man Obama about to bring peace to the world by pulling American troops out of the Middle East. Evil American patriots violently take over the White House in order to launch a nuclear strike against Iran.
Even the liberal Jonathan Chait, writing in New York Magazine, had to conclude that, "You don't have to be an especially devoted consumer of film or television to detect a pervasive, if not total, liberalism… We liberals owe not a small measure of our success to the propaganda campaign of a tiny, disproportionately influential cultural elite."
In Iron Man 3, Ben Kingsley plays an Osama bin Laden-esque baddie, Mandarin. The director, Shane Black, referred to the nefarious comic book version of the character as a "racist caricature." In the film, by contrast, he turns out to be a harmless actor named Trevor, hired by the real terrorist (a rich white guy) to deflect attention. Shane Black said of the decision "it offers up a way that you can sort of show how people are complicit in being frightened. They buy into things in the way that the audience for this movie buys into it."
Are people "buying into" a fear of Islamist terrorism? The director starts to sound like the demented conspiracy theorists who think 9/11 was an attack by the American government or Israel: "I think that's a message that's more interesting for the modern world because I think there's a lot of fear that's generated toward very available and obvious targets, which could perhaps be directed more intelligently at what's behind them."
Or take The Sum of All Fears. Tom Clancy's 1991 novel featured Palestinian terrorists detonating a nuclear device at the Super Bowl. The film's writer Dan Pyne, however, dismissed Islamic terrorism as a cliché. Rather than aiming for political relevance and believability, Hollywood has been indulging in a sort of reverse racial profiling: cinematic terrorists could be anybody other than Muslims. "Before we had typed a word on paper," producer Mace Neufeld has said, "I was getting complaints."
The complaints came from CAIR. Director Phil Alden Robinson wrote to CAIR saying "I hope you will be reassured that I have no intention of promoting negative images of Muslims or Arabs, and I wish you the best in your continuing efforts to combat discrimination." The film switched Palestinians with neo-Nazis. As Reihan Salam notes in his article, The Sum of All PC , "Movies have always relied on politically relevant villains, from Russian spies to South African apartheidniks to Serbian ethnic cleansers. Tom Clancy's much-loved Jack Ryan series is the gold standard. Based on Clancy's best-selling novels, the movies featured hero Jack Ryan tackling the decaying Soviet empire in The Hunt for Red October, Irish nationalists in Patriot Games, and Colombian drug lords in Clear and Present Danger."
But Muslim terrorists? As can be seen in the Liam Neeson movie Non-Stop, Hollywood would sooner cast the family members of 9/11 victims as potential terrorists than reflect that such a thing exists.
Iranian missiles being launched in a test
Missile "Diplomacy"
U.S. Not Connecting the Dots
by Peter Huessy
July 18, 2014
Reprinted from The Gatestone Institute
http://www.gatestoneinstitute.org/4458/missile-diplomacy
There is presently concern that programs to prevent short- and medium-range ballistic missiles from reaching Europe will be delayed under pressure to make concessions to both Russia and Iran, to secure a deal on Iran's nuclear program,

Once deployed, an adversary's long-range missiles could be used for coercion, terror or blackmail. It would seem more prudent to anticipate such threats before they become a reality.
Countries stretching from North Korea through South Asia and into the Middle East are apparently trying to bolster their military capability by building long range rockets capable of coercing, terrorizing or blackmailing their neighbors.[1]
In the past month, for example, we have seen Hamas try a new kind of diplomacy, while launching over 1000 rockets at Israel.
In Iraq, the terrorist army ISIS, now controlling large swaths of territory in Iraq and Syria, paraded a Syrian Scud missile through the streets of Al-Raqqah, in an attempt to demonstrate its power.
In Ukraine, rebels used Russian missiles to shoot down a Ukraine troop transport, killing thirty soldiers.
In Syria, rockets launched by Damascus have forced Turkey, a NATO member, to deploy missile defenses to protect its civilian population.
And in Iran, Tehran's leaders have not only dismissed any attempts to curtail their ballistic missile capability as part of the negotiations on their nuclear program, they continue to produce more missiles than any other nation except China.[2]

An Iranian "Khalij Fars" mobile ballistic missile on parade in Iran. (Image source: Wikimedia Commons)
Missiles are indeed becoming the weapon of choice of both terror groups and rogue states.
A reasonable question, of course, is whether America should care.
Former Congressman Ron Paul wrote that Americans have little reason to care what particular flag was planted in some piece of geography "thousands of miles" from the United States. He further argued that Russia's annexation of Crimea was therefore of no consequence.
Today's missiles, however, make such assertions by Mr. Paul highly questionable. No longer would a nation need to deploy missiles in Cuba, just a few miles away from Florida, for example, as the Soviet Union did in October 1962, to threaten the interests of the United States.
Missiles launched by Iran, Syria or Hamas, for example, could turn Middle East oil fields into a highly dangerous environment, driving the price of a barrel of oil beyond $148, reached on the July 4, 2008, which precipitated the financial crisis that lost the U.S. economy trillions of dollars.
Missile threats from Russia to Ukraine also threaten to undo the progress made since the end of the Cold War to integrate Eastern Europe economically into the free economies of the West.
Missile threats can have consequences: not only must you watch your neighbor, you also have to watch nations on the other side of the globe.
So despite former Congressman Ron Paul's quick dismissal of "flags" deployed thousands of miles away, it does matter whose flag flies where.
North Korea, for example, according to former CIA top analyst Dr. Peter Pry, has become a major supplier of missile technology to Iran. It has demonstrated an ability to launch what is known as a "space launch vehicle" — rockets that put satellites into orbit. The Defense Intelligence Agency has also concluded that North Korea "has probably been able to fit a nuclear warhead on a missile."
North Korean missile threats are no longer limited to the Republic of Korea or Japan. And no longer are Iranian missile threats limited to its Middle Eastern neighbors and American allies such as Jordan, Egypt and Israel.
Those threats are indeed both serious and worrisome.
The news gets worse.
Dr. Pry explains that the nuclear tests by North Korea have apparently been of a low yield weapon: "Certain types of relatively low-yield nuclear weapons can be employed to generate potentially catastrophic electro-magnetic pulse [EMP] effects over wide geographic areas, and designs for variants of such weapons may have been illicitly trafficked for a quarter-century."
Dr. Pry further explains in a joint op-ed essay with the former Director of Central Intelligence, Ambassador R. James Woolsey, that the trajectory of North Korea's KSM-3 satellite launch (2013) had the characteristics for delivery of a nuclear EMP attack against the United States. The satellite was launched to the south, away from the U.S., transited the South Pole, and approached the U.S. from its southern blindside — at the optimum altitude for placing an EMP field over all 48 contiguous United States.
On April 16, 2013, the KSM-3 satellite was over the Washington, D.C.-New York City corridor — also the optimum location and altitude for placing a peak EMP field over the area most likely to blackout the Eastern Grid. The Eastern Grid generates 75% of U.S. electricity and is indispensable to national survival.
Pry and Woolsey further explain that the peak EMP field would also maximize damage to Washington and New York, the nation's political and economic centers. Such an EMP attack would plunge our electricity-powered civilization into a blackout lasting months or years. What is to stop North Korea from providing Iran the means to "take down" the Great Satan?
Missiles are shortening the distance and time between our nation and those "thousands of miles away," as well as providing less powerful rogue nations the power with which seriously to harm our country.
A number of worrisome connections run through these missile threats.
First is the role of Russia. It is the largest supplier of weapons to Iran and Syria, both rogue states that sponsor terrorism.
Both Iran and Syria have also exported thousands of rockets to Hamas and Hezbollah over the past few years.
Keeping the Iranian and Syrian regimes in power is what keeps Hamas and Hezbollah in business. And their business is to threaten, and if possible to attack, Israel and American allies in the region.
As for Russia, planting its flag in eastern Ukraine or the Crimea in contravention of the Budapest Treaty of 1994, gives Moscow a foothold in newly freed Eastern Europe, from which to wreak more mischief, the least of which was to fracture NATO and render suspect U.S. and NATO security guarantees for such countries as the Baltic republics and Poland.[3]
In Egypt, to use Congressman Paul's terms, "planting the Muslim Brotherhood flag" in Cairo — as was done two years ago — allowed Iran and Syria to funnel rockets by the many hundreds through the Red Sea, to Sinai, and then to Gaza, from where they could be fired into Israel. The Egyptian Muslim Brotherhood did not just look the other way; they facilitated the transfer of such weapons.
The new Egyptian government, conversely, may have facilitated Israel's capture on the high seas of a major shipment of long range rockets as well as mortars and cluster bombs from Iran destined for Gaza in March 2014. These smuggled rockets, had they reached Gaza, would have been the longest-ranged of any held by Hamas at the time.
Therefore it is important whose flag is planted in, say, Egypt, the largest and most populous country in the Arab world, or in Ukraine, one of the largest of the former Soviet republics, independent since 1991.
In addition, these conflicts, while indeed "thousands of miles away," could be used, in a nuclear agreement with Iran, as leverage to induce America to make concessions that would strengthen Iran but weaken American security. If the U.S., for instance, had taken forceful action against Moscow to stop its aggression in Ukraine, Russia's resident, Vladimir Putin, could have made life difficult for the U.S. during negotiations on Tehran's nuclear programs.
Similarly, if the U.S. made life difficult for Iran for smuggling missiles to Hamas, Iran might become even more difficult to cajole into an agreement to sideline its nuclear program — assuming such an agreement is even in the cards at all, which it almost certainly is not.
As is available in reports from the U.S. intelligence community, Iran is continuing work on a long-range ballistic missile that could be flight-tested by next year. This despite a January 2014 Pentagon report to Congress on Tehran's military, which puzzlingly omitted earlier references to this looming ICBM threat. As Rep. Mike Rogers (R., Ala.), chairman of the House Armed Services strategic forces subcommittee, warned earlier this month, "The 2014 Iran Military Power report confirms that Iran could have an ICBM capability by 2015."
The assumption is that the only warhead worth placing on a long-range intercontinental ballistic missile is a nuclear device.
Iran's ballistic missile threat combined with its clandestine nuclear program gives the Free World a problem.
The growing Iranian missile capability — abetted by North Korean help — is why the U.S. has pushed for the current European Phased Adaptive Approach [EPAA] to missile defenses, aimed at defending against Iranian short and medium range missiles.[4]
The Bush administration had sought to build, in addition to such missile defenses, a long-range intercept capability in Poland and the Czech Republic. That capability was eliminated by the Obama Administration in 2009.
Russia has long objected to all U.S. missile defenses in Europe, under the false claim that such defenses would be able to intercept Russian long-range rockets aimed at the United States (a technical impossibility given the speed of the U.S. interceptors planned for deployment and their geographic location).
The Bush administration's proposal to build interceptors in Poland to defeat Iranian and other Middle East long-range missile capability was jettisoned in part under the belief that such defenses would no longer be needed, and as part of a new "reset" foreign policy approach that Washington wished to have with Moscow.
There is presently concern that phases two and three of the EPAA — preventing Iranian short- and medium-range ballistic missiles from reaching Eastern Europe — will be delayed under pressure to make concessions to both Russia and Iran to secure a deal on Iran's nuclear program.
Phase four of EPAA — dealing with anticipated long-range Iranian missile capabilities — was cancelled in March 2013. In part as a response to this, Congress has added funding to begin exploration of a third missile defense site or more in the eastern United States, the better to deal with what still appears to be an emerging long-range missile threat from Iran, as well as an existing North Korean one. The further defense sites would be developed in addition to two missile defense sites in Alaska and California.
Critics of these plans say it is better to wait for such missile threats before acting. One former Pentagon official complained that if the U.S. accelerated the EPAA in European NATO countries, such a development would be a "threat to Iran."[5]
Once deployed, an adversary's long-range missiles could be used for coercion, terror or blackmail, while any missile defense deployments in response would take many years to put into place.
It would seem more prudent to anticipate such threats before they became a reality.
At the request of Congressman Chris Shays, in June 2000, Richard Clarke of the National Security Council briefed a House Subcommittee on the terrorist threats then facing the United States.
Such threats, Mr. Clarke said, were so numerous — even then, well before the attacks of 9/11 — as to make setting counter-terrorism priorities difficult, but that the Clinton administration would "look into it."
Shays, not at all pleased, described the presentation in a brusquely worded letter to Clarke as "less than useful."
When asked if his office had prepared an "integrated threat assessment," Clarke responded that this would have been "difficult to accomplish because of all the different threats faced by the United States."
When committee members then asked if Clarke had prepared a "comprehensive strategy to combat terrorism," Clarke said it would be "silly" to believe such a strategy could be developed. "If there are no clear requirements or plan," Shays wrote, "how does the administration prioritize the $12.9 billion it intends to spend" on counter-terrorism and related activities?
Clarke never did send a follow-up to the Congress.
Fifteen months later, on September 11, 2001, we saw how that turned out.
---
[1] "The Revenge of Geography" by Robert Kaplan (2012) and "Kaplan Elevates the Place", Cleveland Plain Dealer, September 18, 2012.
[2] Personal communication with Uzi Rubin, President of Rubincon, and former head of the Israel Missile Defense Organization, and internationally renowned Middle East missile expert, July 2014, and "Iran Missile Threat", The English Review, April 2014.
[3] This point was made by Russian expert and American Foreign Policy Council Fellow, Dr. Steve Blank in remarks at the Congressional Breakfast Seminar Series, Washington, D.C. on May 23, 2014.
[4] It was initially announced in May 2011 as a new policy on missile defenses in NATO, "The purposes of EPAA and US policy" discussion here is based in part on both a presentation by missile defense expert Rebeccah Heinrichs, who works with the American Enterprise Institute, on these issues to the Congressional Breakfast Seminar series on July 8, 2014 and personal communications with Bruce Bechtol, Associate Professor of political science at Angelo State University, and author of the new book on the subject, The Last Days of Kim Jong-Il, April 2013.
[5] Remarks of Phil Coyle, Brookings Institution, Missile Defense Panel Seminar, June 16, 2014.
The Hague, Netherlands
"Jihad City": The Hague
by Timon Dias
July 18, 2014
Reprinted from The Gatestone Institute
http://www.gatestoneinstitute.org/4405/jihad-netherlands
With Western countries as enemies, why would jihadists need friends?

In Western Europe, cultural relativism is still the norm. There is no such thing as better or worse, there is only different. One should not consider one value superior to another value, no matter what these values actually are. And it had better be different the way one thinks it should be: not "politically incorrect."

Former Netherlands Chief of Defense Peter van Uhm says that he respects jihadist fighters in Syria because they are fighting for an ideal. That this ideal refutes every Western ideal that he himself holds dear, apparently does not affect his apparent respect for jihadists.

Dutch national law, however, has now been subordinated to European Union law.
The former Netherlands Chief of Defense, Peter van Uhm — whose son was killed by an IED in Afghanistan the day after Van Uhm was appointed Chief — recently caused a controversy during a radio show about native fallen sons. He stated that Dutch youths who have chosen to fight in Syria should be respected for their idealism and their willingness to defend the women and children of Syria against Assad.
He later also stated that people judge these youths too easily: "The question whether their environment and our society have made sufficient efforts in keeping these people on the right track, is too rarely asked. You have to understand these young people, otherwise you cannot hope to help them." Van Uhm later added that he "Could not approve of their [jihadists'] modus operandi."
Van Uhm's views are quite typical for Western Europe, where cultural relativism is still the norm. He says he respects fighters because they seem to be fighting for an ideal. That this ideal refutes every Western ideal he himself holds dear, apparently does not affect his apparent respect for jihadists.
His view is typical: one should not consider one value superior to another value, no matter what these values actually are. There is no such thing as better or worse, there is only different. And it had better be different the way one thinks different should be: not "politically incorrect." The thought that a Dutch Chief of Defense had also fallen prey to this philosophy is saddening.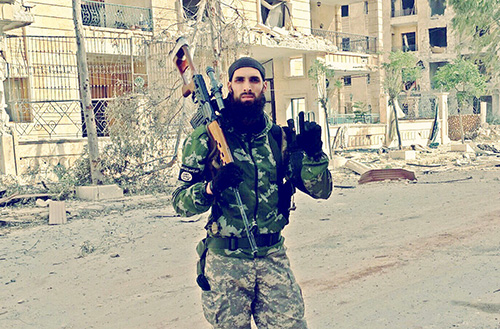 Yilmaz, a well-known Dutch-Turkish jihadist fighting in Syria, will on his return home to the Netherlands be entitled to a host of special welfare benefits unavailable to other, normal citizens.
Meanwhile, after two consecutive days of pro ISIS demonstrations by Muslim extremists, The Hague has now been dubbed by their followers "Jihad City."
The demonstrators called for the immediate release of two men accused of recruiting young Muslims for jihad in Syria, and other "Muslim prisoners." They proclaimed their support for the ISIS caliphate and waved banners stating, "Democracy Hypocrisy."
Also repeatedly proclaimed was the anti-Jewish battle cry: "Khaybar Khaybar, ya yahud, Jaish Muhammad, sa yahud" ["Jews, remember Khaybar, the army of Muhammad is returning"] — basically an incitement to genocide. The demonstrators formally announced their actions and asked the city council for permission to protest. They were granted permission by The Hague's mayor, Jozias van Aartsen.
Parallel to these shows of support, jihadists with European passports are now returning from Syria to European soil. The security risks, of which European intelligence services on the national and European levels have warned since this trend started, are beginning to emerge.
Mehdi Nemmouche, a jihadist returning from Syria, murdered four people in June at the Jewish Museum of Brussels. These murders by a returnee from Syria will probably not be the last. A Syrian jihadist from Antwerp, Azeddine Kbir Bounekoub, already called on his peers to repeat the atrocity. "May Allah inspire more youths to take example from the one who attacked the Jewish Museum. Martyrdom cannot exclusively be found in Syria, but also, in Belgium. Be a thorn in the side of the enemies of Islam," he posted on social media.
On June 15th, an armed attack on a Paris synagogue was thwarted. The police report stated that, "an unidentified man approached the police guarding the synagogue and aimed a Kalashnikov rifle at them before running away."
The leader of the Dutch Freedom Party, Geert Wilders, says that he, too, has been targeted by jihadists returning from Syria. He reported that the Dutch National Coordinator of Antiterrorism and Security [NCTV] informed him that two Dutch Syria-jihadists had been arrested while plotting an attempt on his life. An NTCV spokesperson declined to confirm this, merely stating that, "The NTCV never goes public about the sort and scale of threats against Wilders." The Dutch Public Prosecution Office [DPPO] later also claimed to know nothing of the case: "No one has been detained for plotting an attack on Wilders's life. And no one has been detained for this in the past."
Wilders replied that, "Recently the NCTV personally told me that two of them have been arrested and are now imprisoned, but it is possible they were arrested for another crime, in which case the DPPO's response was correct."
The officials' insistence on refraining from comment might have been due to genuine security concerns for Wilders's safety, and the fear that going public about threats on his life might inspire similar operations.
It might also be true, however, that Dutch Antiterrorism and Public Prosecution officials — many of whom are known for their political correctness and antipathy to Wilders — do not wish to strengthen Wilders's case by speaking about threats on his life.
The increasingly confident show of support for Al-Qaida and ISIS, the return of Syrian jihad veterans to European soil and the threats against Europe's Jews and Geert Wilders all coincide with the Dutch General Intelligence and Security Service [AIVD] coming forward about their inability to monitor all new potential threats. The AIVD states that due to budget cuts, they are unable to keep track of the "new dynamic" of the jihadist movement, which it now calls "more elusive and dangerous than ever before."
If the Interior Minister, Ronald Plasterk of the Labour Party, persist in his cutbacks, an AIVD spokesperson stated, the AIVD will have to drop "even more essential tasks" and entire "Jihad teams will have to be dissolved." Minister Plasterk did announce an ad hoc budget increase but does not want to cancel his structural budget cut.
So what is the Netherlands doing to protect its citizens and politicians against these threats? Frankly: not a whole lot.
The best way to protect the Netherlands, as, for example, articulated by Wilders and the Dutch-Iranian Law professor Afshin Ellian, would be to deprive jihadists of their Dutch passports as soon as they leave for Syria. Dutch national law, however, has now been subordinated to European Union law. Article 7 (part 1 sub d) of the European Convention on Nationality states that a citizen's Dutch nationality can only be revoked when one has conducted acts that are "seriously prejudicial to the vital interests of the State;" and Article 4 (sub b) of the same convention states that "Statelessness shall be avoided."
Apart from Dutch Moroccans, who, by Moroccan law, are prohibited from relinquishing their Moroccan passports, the fear of causing statelessness is a serious problem when trying to prevent European jihadist fighters from returning from Syria to their European host countries.
Justice minister Ivo Opstelten of the Conservative Party says he is currently designing a bill to bypass these laws. So far, no Syria returnee's Dutch nationality has been revoked, and the lawyers of returnees are likely to argue that their clients' renewed "religious interests" are a private matter and do not in any way conflict with the vital interest of the state.
So, while refraining from the only practical action to protect its citizens, what is the Netherlands doing to prevent terrorism by returnees from Syria?
They are being pampered with privileges in no way available for the common struggling citizen.
Regular citizens in need of psychological help sometimes have to contend with waiting lists for months, and many citizens are insured for only 8 to 15 sessions. By contrast, returnees from Syria receive their care instantly and are entitled to it indefinitely.
The city of Delft for example, a known hotbed for jihadists, communicated that returnees were also entitled to housing, a job and psychological care. "The purpose of this local action is deradicalization through the stabilization and normalization of the situation in which the returnee finds himself. This is a custom project and on the one hand consists of reintroducing structure in daily life, education, housing, debt restructuring etc. On the other hand, there will be psychological care available and/or specialist coaching in service of deradicalization."
With Western countries as enemies, why would jihadists need friends?
Hamas coward, well equipped terrorist
What if Hamas Had Military Superiority?
The media also does not mention that Hamas leaders have set up their military headquarters beneath hospitals and established arms storerooms in mosques.
Would Hamas have tailored its air targeting to avoid as much as possible innocents from becoming casualties? Would Hamas have dropped millions of leaflets to warn civilian residents before staging bombing runs? Or made tens of thousands of phone calls telling non-combatants to flee the areas which are to be attacked, or discriminated between combatants and non-combatants in a ground war, or abided by the Geneva Conventions' rules for the treatment of prisoners of war?
Would the group have arrested the Hamas operatives who murderer Israeli civilians, or investigated "mistakes" that resulted in civilian casualties?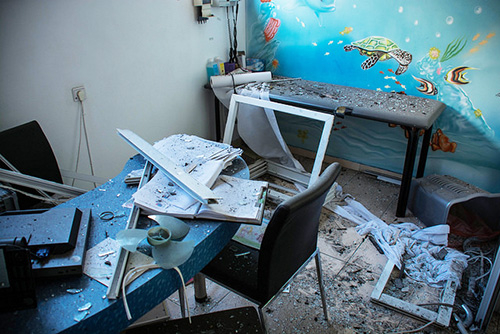 A children's health clinic in Ashkelon, Israel, that was hit this week by a rocket launched from Gaza. (Image source: IDF)
The American media, by drawing almost exclusive attention to the wide difference in casualties between Gaza and Israel — a disparity that did not ensue from Hamas's lack of trying — do a disservice to humane people on the front line of a global war between Islamic extremists and liberal-democratic civilization.
The media also does not mention that Hamas leaders have set up their military headquarters beneath hospitals and established arms storerooms in homes, mosques and even in an empty UNRWA school. Journalists do not discuss the Hamas tactic of regularly mixing their operatives with the women and children of their own families. This is the intentional use of innocents as human shields and as hostages, to serve their propaganda objective of casting Israel in the role of aggressor and villain. The media networks leave this narrative to Israeli diplomats and spokespersons.
But the faint rhetorical support of an ally from U.S. leaders is cowardly and a disingenuous insult to the intelligence of the American people who are not swayed by the phony handwringing of its so-called intelligentsia.
Hamas celebration
New York Times Op-Ed Blames Israel for Hamas
Violence
Reprinted from Honest Reporting
There is a school of thought that sees Palestinians as perennial victims, free from responsibility for any actions or decisions that they may take. For advocates of this way of thinking, it is always Israel that is to blame.
No surprise then that the New York Times has given op-ed space to Nathan Thrall from the International Crisis Group whose analysis of the current situation beggars belief:
As Hamas fires rockets at Israeli cities and Israel follows up its extensive airstrikes with a ground operation in the Gaza Strip, the most immediate cause of this latest war has been ignored: Israel and much of the international community placed a prohibitive set of obstacles in the way of the Palestinian "national consensus" government that was formed in early June.
These obstacles include preventing the payment of salaries to Hamas appointed civil servants and not easing Gaza's border restrictions. Hamas itself is conveniently whitewashed as the Palestinian unity government "pledged to comply with the three conditions for Western aid long demanded by America and its European allies: nonviolence, adherence to past agreements and recognition of Israel."
Thrall cannot begin to contemplate that Hamas itself, still entrenched in the Gaza Strip, has not changed its violent and rejectionist policies towards Israel. And what of the thousands of rockets that have been launched from Gaza aimed at Israeli civilians even before this recent escalation? For Thrall, they are not even worthy of a mention.
Ditto for the kidnapping of three Israeli teens by Hamas-affiliated terrorists. Instead, according to Thrall:
Hamas is now seeking through violence what it couldn't obtain through a peaceful handover of responsibilities.
Why should Israel be responsible for the payment or rather, non-payment, of Hamas salaries? This bone of contention was a major cause of the breakdown of the Palestinian unity government due to the Palestinian Authority's unwillingness or inability to pay up rather than Israel, which had no part to play.
Understandably, the U.S. was not prepared to be part of a transfer of funds to a terrorist organization:
Speaking to The Times of Israel on condition of anonymity, an Israeli security official said that the funds were not transferred to Hamas "due to international sanctions" imposed on the movement, but would not elaborate. He called Hamas's decision to break a 20-month ceasefire last week by launching rockets at Israel "an internal Palestinian issue that has been thrust upon Israel."
Why then is firing rockets at Israel an acceptable reaction to an internal dispute between Hamas and Fatah?
Regarding the unity government, did Thrall really expect Israel to reward Hamas for what was a barely aesthetic change? Was Hamas really attempting to follow a peaceful path but was blocked at every turn by Israel? According to Thrall, the answer is an unequivocal yes:
The current escalation in Gaza is a direct result of the choice by Israel and the West to obstruct the implementation of the April 2014 Palestinian reconciliation agreement. The road out of the crisis is a reversal of that policy.
We are left to wonder exactly what world Nathan Thrall is living in and, indeed, what would possess the New York Times to publish such tripe. But then, the New York Times is merely following a pattern of blaming Israel for Palestinian terrorism.
Ultimately, Thrall cannot tell the difference between cause and effect. It was Hamas violence that prompted Israel to blockade the Gaza Strip, not Israel's actions that caused Hamas to initiate what has now escalated into a full-on Israeli ground incursion.
The Doctrine of Proportionality
Proportionality in international law is not about equality of death or civilian suffering, or even about [equality of] firepower. Proportionality weighs the necessity of a military action against suffering that the action might cause to enemy civilians in the vicinity.

"Under international humanitarian law and the Rome Statute, the death of civilians during an armed conflict, no matter how grave and regrettable does not constitute a war crime…. even when it is known that some civilian deaths or injuries will occur. A crime occurs if there is an intentional attack directed against civilians (principle of distinction) or an attack is launched on a military objective in the knowledge that the incidental civilian injuries would be clearly excessive in relation to the anticipated military advantage (principle of proportionality)." — Luis Moreno-Ocampo, Chief Prosecutor, International Criminal Court.

"The greater the military advantage anticipated, the larger the amount of collateral damage — often civilian casualties — which will be "justified" and "necessary." — Dr. Françoise Hampton, University of Essex, UK.
As the Israeli ground incursion into Gaza continues, increased attention will be focused on the notion of "proportionality" in both the number of casualties on both sides and the sophistication of the weapons each side brings to bear. Britain's Deputy Prime Minister Nick Clegg characterized Israel's operations against Hamas in language that came close to an accusation of war crimes. "I really do think now the Israeli response appears to be deliberately disproportionate. It is amounting now to a disproportionate form of collective punishment." Even President Obama, who has been a firm advocate of Israel's self-defense in this instance, told reporters that he "encouraged" Prime Minister Netanyahu to "minimize civilian deaths."
An Israeli journalist called Israel's Iron Dome missile defense system "unsportsmanlike." He wondered what FIFA would say "if Germany, with its superior economy and industry, were to replace Manuel Neuer with a bionic goalkeeper… capable of calculating where each Argentine ball will come from, the exact position to stand in and amount of force needed to block it… On the modern battlefield (Israel) is a bionic Germany."
How unsportsmanlike!
Even among Israel's friends – and some Israelis – a "yes, but…" response is common. "Yes" Hamas started it; "Yes" Hamas puts military infrastructure in civilian neighborhoods; "Yes" Israel is entitled to self-defense, "Yes" the Israelis warn Palestinians. "But" more than 240 Palestinians have been killed to date and only one Israeli has died directly from rocket fire.
Isn't that the definition of "disproportionate?" No. It isn't.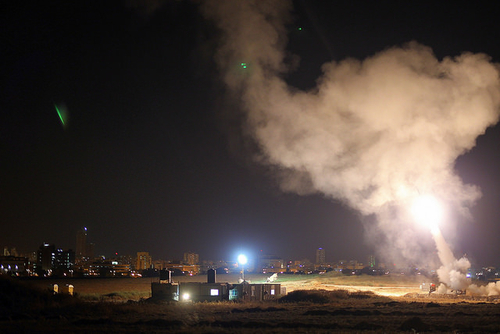 One journalist labeled Israel's Iron Dome missile defense system "unsportsmanlike" because it protects Israel's civilian population too well. (Image source: IDF)
Proportionality in international law is not about equality of death or civilian suffering, or even about firepower returned being equal in sophistication or lethality to firepower received. Proportionality weighs the military necessity of an action against the suffering that the action might cause to enemy civilians in the vicinity. A review of expert opinion – none of which was written in relation to Israel – helps to clarify. [All emphases below added.]
Prof. Horst Fischer, Academic Director of the Institute for International Law of Peace and Armed Conflict at the Ruhr-Universität Bochum in Germany, and Adjunct Professor at Columbia University, wrote in The Crimes of War Project:
The principle of proportionality is embedded in almost every national legal system and underlies the international legal order. Its function in domestic law is to relate means to ends… In the conduct of war, when a party commits a lawful attack against a military objective, the principle of proportionality also comes into play whenever there is collateral damage, that is, civilian casualties or damage to a non-military objective… attacks are prohibited if they cause incidental loss of civilian life, injury to civilians, or damage to civilian objects that is excessive in relation to the anticipated concrete and direct military advantage of the attack. This creates a permanent obligation for military commanders to consider the results of the attack compared to the advantage anticipated.
Exactly as Israel does when it aborts missions after finding civilians used as human shields on rooftops.
The Council on Foreign Relations notes:
According to the doctrine, a state is legally allowed to unilaterally defend itself and right a wrong provided the response is proportional to the injury suffered. The response must also be immediate and necessary, refrain from targeting civilians, and require only enough force to reinstate the status quo ante.
What constitutes status quo ante for Israel may be debatable – but surely a return to the period before 75% of Israel's citizens were terrorized by random rocket fire should be an acceptable definition.
Luis Moreno-Ocampo, Chief Prosecutor at the International Criminal Court, investigated allegations of war crimes during 2003 invasion of Iraq, and in 2006 published an open letter containing his findings. Included was this section on proportionality:
Under international humanitarian law and the Rome Statute, the death of civilians during an armed conflict, no matter how grave and regrettable, does not in itself constitute a war crime. International humanitarian law and the Rome Statute permit belligerents to carry out proportionate attacks against military objectives, even when it is known that some civilian deaths or injuries will occur.

A crime occurs if there is an intentional attack directed against civilians (principle of distinction) or an attack is launched on a military objective in the knowledge that the incidental civilian injuries would be clearly excessive in relation to the anticipated military advantage (principle of proportionality).
Finally, Dr. Françoise Hampton, University of Essex (UK) wrote about the concept of "military necessity."
Military necessity is a legal concept used in international humanitarian law (IHL) as part of the legal justification for attacks on legitimate military targets that may have adverse, even terrible, consequences for civilians and civilian objects. It means that military forces in planning military actions are permitted to take into account the practical requirements of a military situation at any given moment and the imperatives of winning.

What constitutes a military objective will change during the course of a conflict. As some military objectives are destroyed, the enemy will use other installations for the same purpose, thereby making them military objectives and their attack justifiable under military necessity. There is a similarly variable effect on the determination of proportionality. The greater the military advantage anticipated, the larger the amount of collateral damage – often civilian casualties – which will be "justified" or "necessary."
Civilian casualties are much to be mourned, but what becomes clear – absent the propaganda element or a shaky notion of sportsmanship – is that Israel has the right and indeed the obligation to defend its people, has the right to "win" the war of self-defense that it is fighting, and has taken account of the requirements of international law regarding "proportionality" and "military necessity." This, coupled with the willingness of Israel to accept the Egyptian-sponsored ceasefire, acceptance of a UN-sponsored humanitarian truce, and the continued provision of food, medicine, and electricity to the residents of Gaza, should help erase the "buts" of fair-minded people.
Terrorism is a Tactic and It Must Be Defeated
By Daniel Greenfield
Reprinted from Mr. Greenfield's "Sultan Knish" blog
23 July 2014
There are two dimensions to fighting a War on Terror. One is fighting terrorists and the other is fighting terrorism. In conventional warfare there isn't that much of a difference between fighting men and their tactics. There is a wider space between fighting terrorists and their tactics.
Conventional armies use tactics to defeat enemy forces and seize territory. Terrorists however use tactics to take over mental territory. A suicide bomber is not out to take over a particular block. He is out to change how the enemy and his side think about that city block and the larger conflict.
Terrorism has succeeded in accomplishing that goal in Israel. The scale of terrorism turned every piece of land into a mathematical equation. How many lives was this village in Gaza worth? How many lives is this West Bank town worth? How many lives is East Jerusalem worth?
This emotional calculus is misleading because it is an immediate response to a set of deaths. However terrorists are not trading an end to violence for a village or a town. They are calculating how many deaths it will take to force Israel to abandon that village or town. And once they have it, they will use it to inflict more terror on another town or village, this time using rockets.
Israelis were convinced that a price in lives had been put on Gaza and that if they withdrew, the killing would end. But Gaza was just the beginning. Not the end. There is never an end.
The goal of a terrorist movement is to change the relative perceptions of strength and the freedom of movement of both sides. Terror tactics create the perception that the winning side is losing. This perception can be so compelling that both sides come to accept it as reality. Terrorists manufacture victories by trapping their enemies in no-win scenarios that wear down their morale.
That is what has been happening to Israel. The entire carrot and stick of the peace process and the suicide bombing, the final agreement that never comes and the final solution that is coming, were designed to wear down Israelis, to make their leaders and people chase down empty hopes and argue among themselves over who is to blame because there is still no peace.
The last few decades were meant to create a sense of helplessness among Israelis.
Taking hostages is one form of the no-win scenario. If the winning side can't cut the Gordian Knot by rescuing the hostages, it faces a choice between releasing terrorists or having to watch its own people held captive or killed. Either one creates a sense of helplessness and defeat.
Terrorists are not attacking land or buildings. They are targeting morale. Their goal is to destroy the mental and spiritual resistance of a people by wearing it down with acts of terror, tying it down with moral and legalistic debates, and finally finishing it off with negotiations that are also designed to wear down the other side without ever concluding a final agreement.
As important as it is to defeat terrorists as individuals, it is even more important to defeat their tactics.
The first and best way to defeat terrorist tactics is to refuse to negotiate with terrorists. Terrorist tactics work best when they create complicity on the other side. The first wave of complicity comes from leftist activists and sympathetic terror lawyers making human rights arguments. But the second wave of complicity has to come from the authorities for terrorism to be successful.
Negotiating with terrorists makes the negotiators complicit in whatever plans the terrorists have. Once negotiations begin, the terrorists will force the negotiators to violate their own side's values and to sell out portions of their own population or those of allied countries. These tactics allow the terrorists to divide and conquer the enemy. And to use one enemy against another.
A terrorist group that seizes hostages from Country X in exchange for Country Y freeing prisoners has managed to turn two of its enemies against each other with a small investment of resources. If Country Y frees the prisoners, the terrorists win. If Country Y doesn't free the prisoners, they still win because Country X will now blame Country Y, rather than the terrorists, for what happened.
Swap the two countries for two groups of people inside a country and it becomes easier to understand what the terrorists are trying to accomplish by taking hostages.
Once you negotiate with terrorists, they will leverage those negotiations to make you complicit in their own violence against you. If you negotiate with them long enough, you will end up  defending and even validating their acts of terror.
Israelis were convinced that they could buy their way out of the problem by betraying their fellow citizens living in the West Bank and Gaza. And then by betraying the families of terror victims. European leaders are convinced that they can have peace in their time by pressuring Israel and restraining America. American leaders are convinced that peace will come if they can pressure the Europeans and Israelis to stop offending Muslims.
This is classic divide and conquer.
The greatest danger of fighting terrorists is falling into a reactive pattern. The more you react to what terrorists do, the more they set the agenda. Taking hostages is the ultimate reactive trap. The kidnapping of three Israeli boys has sent Israel into the same predictable pattern, rounding up the usual suspects, making temporary arrests and a public outcry that, like the one surrounding Gilad Shalit, can easily be turned into a campaign to pay any price to free them.
The only way to defeat a terrorist tactic is to invalidate it. The act of invalidating it is often painful, but it's less painful than not doing it. Refusing to negotiate with terrorists cripples their ability to set the agenda. It's hard to divide and conquer people who won't talk to you. It's difficult to make them complicit in the terrorism against them if they won't enter into a dialogue.
Human shields proliferate because they work. The only way to invalidate them as a tactic is by reacting to terrorists the same way, whether or not they are using a human shield. Hostages are taken because the terrorists have a realistic expectation of striking a deal.
Eliminate the deal and the hostage taking ends.
Terrorists create a sense of helplessness by forcing a society to experience pain without having any control over it. The experience of being terrorized is not merely horror and death, but the inability to control how it happens. It is this need for control that leads to Stockholm syndrome, identifying with terrorists and accepting their agenda in exchange for having some control over their terror.
It is not enough for a society to endure the pain that terrorists inflict. Every person and every culture has their breaking point. Instead a society must be willing to inflict pain on its own body to prevent greater pain and suffering. A society that is no longer able to do this is caught in its own sense of helplessness and is doomed. It is so focused on avoiding pain that it can no longer fight back.
War is a form of pain that we inflict on our society to spare ourselves the greater pain of conquest and defeat. Resistance to terrorism may also require other smaller forms of martyrdom that allow a society to assert control over its own destiny. One of these is not negotiating with terrorists.
When a society is willing to defy the power that its enemies wield over it by causing its own pain, it destroys their power over it and escapes the helplessness that will otherwise kill it. It breaks free of the chain of concessions that will inevitably lead it to betray its principles and lose its soul.
Israel has already gone too far down the road to helplessness. And it is not alone. Every nation, society and culture confronted with Islamic terrorism seeks ways to spare itself the pain. But the pain can only end when the terrorists are thoroughly defeated. A nation that cannot rouse itself to defeating the terrorists in an overwhelming and comprehensive campaign, must at least learn to defeat their tactics.
Defeating terrorist tactics can be more important than defeating terrorists. It is not that hard for a modern nation to kill a terrorist. It is much more difficult for it to take the harder route, to make a difficult sacrifice, to violate its own sense of itself and to challenge its own morality. Drones allow us to kill enemies from a distance at the push of a button. But drones cannot protect the morale of a nation.
Every society must find its own reasons for continuing on. A conflict forces us to question whether we can go on. It demands that we rise to the challenge with courage, determination and sacrifice. And in doing so, we rediscover ourselves.
Daniel Greenfield is a New York City based writer and blogger and a Shillman Journalism Fellow of the David Horowitz Freedom Center.
UN probe of Israel will only encourage Hamas war
crimes
by Alan M. Dershowitz
July 24, 2014
Reprinted from The Gatestone Institute
http://www.gatestoneinstitute.org/4512/un-war-crimes-hamas-israel
There you go again," as Ronald Reagan said to Jimmy Carter. Once again the United Nations Human Rights Council has voted – with the United States dissenting – to conduct a so-called "investigation" of Israel's military responses to Hamas's double war crimes. Once again Israel will have to decide whether to feed the kangaroos that make up this court by cooperating with yet another phony investigation whose outcome is predetermined. Yet again Israel is presented with a Hobson's choice: If it refuses to cooperate, it will blamed for denying the investigatory commission relevant information; if it cooperates it will lend credibility to a conclusion that has already been reached.
This Hamas-inspired investigation is an important part of Hamas's double war crime strategy: By firing its rockets from civilian areas and buildings – even Ban Ki-moon acknowledges that it does – Hamas seeks to have Israel kill as many Palestinian civilians as possible. This Hamas-designed body count, and the accompanying photographs, inevitably leads to the kind of one-sided investigation in which the UNHRC specializes. The resulting one-sided condemnation, which Hamas can always count on, then helps it win support in Europe, South America and other parts of the world, as well as in the media and universities.
By joining in this Hamas strategy, indeed becoming a central part of it, the UNHRC encourages Hamas to repeat its rocket fire against Israeli civilians, its tunneling into Israel to kill and kidnap Israelis and its placement of rockets and tunnel entrances in civilian areas. The countries voting for this investigation are fully aware of what they are encouraging. They have the blood of future innocent Palestinians and Israelis on their hands.
Last time around the commission found a willing dupe in Richard Goldstone, who was prepared to put his personal ambition to elevate his status within the international community above any commitment to truth. Because Goldstone is Jewish and has spent time in Israel, his name attached to the commission's report gave it an air of credibility. His dual conclusions – that Israel deliberately targeted Palestinian civilians and that Hamas did not use human shields – were so thoroughly discredited that they destroyed Goldstone's career, and even his prospects of elevation within the international community. Eventually even Goldstone had to acknowledge his mistake and indicate that there was no evidentiary support for his widely cited conclusions.
This time around it will not be easy for the commission to find an ambitious dupe like Goldstone, because potential commission members now understand that their conclusions, methodologies and biases will be scrutinized with care and exposed for all to read.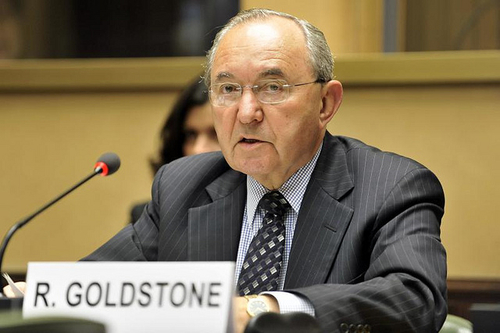 Richard Goldstone destroyed his career by producing the discredited 2009 report for the "United Nations Fact Finding Mission on the Gaza Conflict", which had no evidentiary support. (Image source: (UN/Jean-Marc Ferre)
The council will probably have to satisfy itself with a group of overtly anti-Israel zealots who don't care about their reputations and who are willing to go through the motions of an investigation and come to the conclusion that the commission has anointed them to reach.
It would be useful to have a real investigation of both sides to the conflict conducted by objective experts. I would welcome such an investigation, as I suspect Israel would. Objective investigators would seek hard evidence, such as real-time videos, communications within the military, forensic evidence and other information that would allow open-minded investigators to find the facts wherever the facts take them. The problem is Hamas would never consent to such an investigation and would refuse to allow objective investigators into Gaza. Indeed, the best proof of the pro-Hamas bias of any investigation is the fact that Hamas, which rules Gaza with an iron fist, would welcome these phony investigators with open arms, the way it welcomed Goldstone and his biased lackeys.
Despite the unwillingness of Hamas to allow objective investigators into Gaza, the world should demand a full and unbiased investigation by experienced, professional investigators, unconnected to the United Nations, whose sole responsibility should be to get at the truth, no matter how complex and nuanced it may turn out to be.
Such an independent, real investigation could be conducted at the same time that the phony UNHRC "investigation" is being conducted. Then the world would have a sound basis on which to compare the methodologies, factual findings and conclusions of the two investigations. It would also have a sound basis on which to compare Hamas's actions with Israel's – and Israel's to what other democratic countries have done and would do when faced with comparable situations.
Any such investigation would also apply the rules of proportionality to the facts it found concerning Israel's military actions. Even Navi Pillay, who runs the UNHRC, has acknowledged that proportionality permits a nation that has been attacked to counterattack enemy military targets so long as the military value of the target is important enough to justify the anticipated civilian casualties. This rule was not designed for situations in which the enemy deliberately uses civilians to shield its military operations. In any event, the targets Israel has attacked – rockets aimed at civilians, and terrorist tunnels built to kill and kidnap Israelis – are extremely important military targets that should not be immunized against counterattacks by deliberate use of human shields. Were the UNHRC to rule that the presence of human shields precludes a democracy from counterattacking important military targets – even after warning the civilians, as Israel does – this would encourage the widespread use of human shields by all terrorist groups around the world, and put democracies at great peril. But the UNHRC is likely to ignore that point, as it did in the Goldstone Report, and simply respond as Ms. Pillay has already responded with the following cliché: "The actions of one party do not absolve the other party of the need to respect its obligations under international law."
This cliché – which is wrong, as a matter of both law and common sense, when the offending party deliberately uses human shields – is an invitation to Hamas and other terrorist groups to continue its double war crimes.
Israel should have nothing to fear from an objective investigation. It should also have nothing to fear from the UNHRC "investigation" – if its biases are exposed for all to see.