What Is 'Chrislam' & Why Are Its Followers Merging Christian & Islamic
Theology? (VIDEO)
September 19, 2012
Editor's Note: This article is part of a larger series about lesser-known religions called "Understanding Faith." In light of recent events, this week's subject is Chrislam, a merging of Christian and Islamic theologies. TheBlaze recently covered the Sikh faith and Islam in detail.
–
Christianity and Islam are the world's two largest religions. With 2.18 billion Christians and 1.6 billion Muslims the world-round, it's safe to say that these two faith systems impact, to a profound extent, social and political events occurring in diverse societies. But what about "Chrislam," the controversial belief system that combines both traditions to form its own fascinating religious brand?
While you may not be aware of its existence, this controversial faith system has small pockets of adherents in parts of Africa and has garnered a plethora of intrigue — and scrutiny — here in the United States.
Photo Credit: AP
On the surface, the notion that the two faiths would be able to mesh successfully seems next-to-impossible. After all, Christianity relies upon the central notion that Jesus is the only way one can attain eternal salvation. To the contrary, Muslims don't believe that Christ was God's son, nor do they accept the notion that he perished on a cross to save humanity's sins, thus creating a debacle when it comes to rectifying the faith's central underpinnings (watch a full PBS special about Chrislam here).
Understanding Chrislam hinges upon examining its leader's motivations for creating and sustaining the merged faith. Beliefnet examines this, noting that Shamsuddin Saka, a religious leader in Nigeria, is seeking to bridge the religious divide and to bring together Muslims and Christians like never before. In a region where deadly tensions between adherents of the two faiths regularly erupt, Saka is on a unique mission.
Shamsuddin Saka (Photo Credit: PBS)
Saka, who was born a Muslim but is now a Christian at heart, claims that he felt called by God to launch his Chrislam ministry following a pilgrimage to Mecca, a commanded voyage that is one of Islam's Five Pillars (read our extensive historical account of Islam here). The faith leader takes the unique approach of preaching about the common roots that peoples of both faiths share (i.e. that they are both children of Abraham, both promote peace, etc.).
He told Public Radio International (PRI) that God told him to "make peace between Christian and Muslim," thus he has sought to embark on that very mission. While Saka experienced this revelation, the seeds for his journey were likely set at an early age, as he was reportedly influenced by both faith systems when he was a young boy.
His father, a herbalist, saw Christians and Muslims, alike, for healing, so both traditions were common fixtures in his early existence. While Saka now sees himself as a believer in Jesus Christ, he told The Christian Science Monitor that it doesn't "mean Islam is bad." The outlet goes on to describe the ministry that Saka has built, in detail:
At first, it seems a surprising sight: inside a two-story mosque in sub-Saharan Africa's largest metropolis hangs a life-size portrait of Jesus Christ.

Yet worshipers at "The True Message of God Mission" say it's entirely natural for Christianity and Islam to cexist, even overlap. They begin their worship by praying at the Jesus alcove and then "running their deliverance" – sprinting laps around the mosque's mosaic-tiled courtyard, praying to the one God for forgiveness and help. They say it's akin to Israelites circling the walls of Jericho – and Muslims swirling around the Ka'ba shrine in Mecca.

This group – originally called "Chris-lam-herb" for its mix-and-match approach to Christianity, Islam, and traditional medicine – is a window on an ongoing religious ferment in Africa. It's still up for debate whether this group, and others like it, could become models for Muslim-Christian unity worldwide or whether they're uniquely African. But either way, they are "part of a trend," says Dana Robert, a Boston University religion professor.
To facilitate this trend, Saka does more than merely keep a Koran and a Bible in his house of worship. For the past two (by some accounts four) decades that Chrislam has been around, Saka has preached from both holy books to a congregation that houses 1,500 seats. He uses Christian and Muslim worship songs and, for maximim impact, his sermons are shown on local television.
Saka is revered by his followers, as they call him "His Royal Holiness," "The Messenger" and "Ifeoluwa" (or "The Will of God).
The Koran and the Bible situated next to one another (Photo Credit: PBS)
Sunday morning services begin with Koranic prayer, PRI reports. While Islamic invocations are uttered, the outlet also notes that the environment is reminiscent of a Pentecostal church service. Saka also preaches about the common elements inherent in both Islam and Christianity.
There does seem to be a bit of debate surrounding who actually founded Chrislam (hence the central question surrounding how long the faith has been around). While Saka's story is compelling, another man, named Tela Tella, claims that he came up with the idea for the faith system in the 1970s, well before Saka launched his ministry. Tela Tella's congregation, which isn't far from Saka's in terms of geographic location, has about 500 worshippers, Beliefnet notes.
Based on the numbers, Saka's church is much larger than Tela Tella's, which is reportedly due to more robust recruiting activities. Most outlets that have explored Chrislam fail to mention Tela Tella, as Saka's efforts have attracted more widespread attention.
PRI notes that the faith leader regularly reaches out to politicians and that he goes directly to areas in which religious tensions result in violence to encourage togetherness among peoples of divergent faiths. These activities would, naturally, raise his profile and bring him added attention.
While the concept of a merged faith system is appealing to some, like Saka, who seek peace, there are a multitude of leaders, particularly in the evangelical realm, who reject the central tenets of Chrislam. On his Christian Post blog back in 2011, David Dollins wrote a piece denouncing the concept called, "Chrislam — A Spirit of Antichrist."
In it, he proclaimed, "Scripture itself declares 'Chrislam', the mixing of Christianity and Islam, to be a Spirit of Antichrist!" Dollins continues:
For these Church leaders, who are blind watchmen, to bring Islam and the reading of the Quran into the Church is to deny the Lord himself, it is to deny who He is, and it is to deny what He accomplished at Calvary's Cross 2,000 years ago, when He gave His life for the sins of the world! Just as bad, it is an open acceptance of the Spirit of Antichrist, which John said will bring swift destruction and ultimately, yet sadly, the damning of the soul.

What should the Church do now? We must get back to proclaiming that Jesus Christ is the only way of salvation without fear of reprisal. We must defend and preach the deity of Jesus, that He is the one true God and there is no other. Then we must also boldly proclaim the Holy Scriptures, not the Quran, as the inspired and inerrant Word of God.
Photo Credit: AP
Faith commentator Bill Muehlenberg agrees with this assessment, calling those Christians who embrace Chrislam "misguided." He claims that the use of a mixed-faith approach allows Muslims to enter into Christian circles in an effort to make those who do not embrace Islam "second-class citizens." The two faith systems, be believes, are "fully incompatible" and that their differences far outweigh their similarities. He continues:
Bringing a false religion like Islam into the Christian churches is really the beginning of the end of those Christian houses of worship. Sure, Christians can invite a Muslim – or any other non-Christian – into a Christian service to point them to Jesus the saviour, and to expose them to the truth claims of the biblical gospel.

Effectively signing your own death warrant by foolishly seeking for some sort of theological equivalence here is not the way to go. We help no one with that approach. It simply undermines the Christian faith and does an injustice to our Muslim neighbour who desperately needs to be set free from the bondage of Islam and released into the freedom of the gospel of Christ.
"Clearly, Islam and Christianity are mutually exclusive. Both claim to be the only true way to God, but both cannot be right," adds Christian Pastor John MacArthur. "There is no atonement in Islam, no forgiveness, no savior, and no assurance of eternal life. The gospel of Jesus Christ is a message of hope; Islam is a religion of hopelessness."
These, of course, are only three perspectives. There are many others who would agree that Chrislam is a misguided faith convergence. Still, Saka stands by the faith he has helped to create and spread as a potential method for keeping the peace in a region known for sectarian violence.
Please, if you do not read any other article, or view any other video on "A Crooked Path," please take a few minutes and watch this very important video titled "Absolutely Uncertain"
'Obama and the Threat to Israel': See the 'Absolutely Uncertain'  Watch the
Video That's Gotten 650K Hits in Three Days
A roughly 20-minute YouTube video analyzing President Obama's relationship with Israel, narrated by a 23-year-old former Obama supporter, has gone viral.  In just three days, the little-reported on video "Absolutely Uncertain" has logged roughly 650,000 hits.
Irina, the 23-year-old "Jewish New Yorker" who narrates much of the documentary, explains that she has always seen American-Israeli relations as a cornerstone of American politics, reaching into both parties.
"So when it was time for me to vote for the first time in 2008, I didn't doubt for a moment that the strong relationship would continue, no matter who won," she states.
Adding that many of her fellow students also had "confidence" in President Obama, Irina explains that the more she learns about politics and the Middle East, the more she doubts President Obama's ready commitments to Israel's security.
"I don't know how many people realize this, but today, Israelis are lining up for gas masks and cleaning out their bomb shelters," Irina begins.
On Obama's promises that Iran will be stopped and the Middle East is becoming more "democratic," the young woman simply says: "I'm not sure I believe it anymore."
Watch the entire video, below:

Featuring interviews with leading international journalists and politicians, the movie intersperses Irina's growing awareness of American politics and realities across the Middle East with contemporary news clips and quotes from the president himself.
"It didn't seem like the president did a good job handling the revolutions of the Arab Spring," Irina says at one point in the film.  "Instead of becoming more open and democratic, it feels like the Middle East is becoming even more extreme than before– a real danger to Israel."
From there, a wave of clips from CNN's Candy Crowley to Harvard Professor Niall Ferguson weigh in on the so-called "Arab Spring," and the new Islamist government in Egypt.
Irina also discusses President Obama's seemingly tenuous relationship with Israeli Prime Minister Netanyahu, the ever-changing Democrat position on Jerusalem, Obama's position that Israel should return to its "indefensible" 1967 borders, and most importantly, Iran.
Irina seemingly does some research for 'Absolutely Uncertain.' (Photo: YouTube)
Alternating with a clip of Obama saying he has Israel's "back," Irina says: "When I stop to think about the situation and the possible outcomes, it really scares me.  Rather than doing what we can to make Israel safer, we have allowed Iran's nuclear program to inch toward the point of no return."
"I'm just not sure the president really does have Israel's back, and I know I'm not alone."
Harvard's Alan Dershowitz and others then weigh in: "The great fear…is that a second Obama term could be more dangerous for Israel than the first Obama term."
Irina continues: "Israel may soon find itself fighting for its very survival once again.  And while I am proud that Israel is strong enough to defend itself, I'm extremely disappointed that President Obama has managed to put Israel in an even more difficult situation than it needs to be."
"Today, the world is changing before our eyes– but it is not the change I hoped president Obama would bring," Irina says in conclusion, adding that America's relationship with Israel will start again in 2012 with a new president.
Farrakhan Defends Integration of Scientology's Dianetics Into Nation of
Islam Theology: 'A Tool That I Can Use to Help Our People'
September 30, 2012
Last week, the Minister Louis Farrakhan held his "#AskFarrakhan Townhall," a live streamed event during which the controversial faith leader fielded questions from the public about the Nation of Islam's controversial theology.
Among his more bizarre proclamations, Farrakhan said that the Monica Lewinsky scandal was a Zionist conspiracy, he called for a separation of blacks and whites (as a "final solution") and he said that U.S. ambassador Chris Stevens would be alive today if Gaddafi was still in power. One point of discussion that has gone under the radar, though, was Farrakhan's long-winded defense of the integration of Scientology — particularly the use of dianetics — into Nation of Islam theology.
The leader of the Nation of Islam in the United States, Louis Farrakhan gives a press conference, on September 20, 2012 in Havana. Farrakhan on Thursday met with Cuban president Raul Castro and other Cuban officials. (Photo Credit: AFP/Getty Images)
Dianetics is a pseudoscience that Scientology founder L. Ron Hubbard described as a "spiritual-healing technology" that aims to help people overcome their subconscious and, thus, ease personal issues pertaining to physical, mental and moral health (read more about it here).
TheBlaze first reported in July about the integral partnership that Farrakhan has forged with the Church of Scientology. Naturally, intrigue has surrounded this intriguing collaboration.
So, during the online webcast, a woman named Lorraine Graves submitted two questions to Farrakhan, prefacing them with the claim that "it was strange that the Nation of Islam is using dianetics." Then, she asked, "How has it benefitted your followers?" and "Do you think the Black community would be open to it?"
Photo Credit: NOI/YouTube
Farrakhan wasted no time launching into a defense of the practice.
"You know, I found something that I felt would be helpful," Farrakhan responded after hearing Graves' questions. "A lot of Muslims that are in the mosque, male and female — we function well. But there are impediments because of things that happened in our lives when we were young."
He went on to say that he majority of the females in his audience have been molested at some point during their lifetimes. Then, Farrakhan spent some time highlighting various scenarios surrounding incest, molestation and other related traumas, telling viewers that dianetics holds the power to relieve people of the personal impact that results from these events.
The Minister Louis Farrakhan (Photo Credit: NOI/YouTube)
"These things don't leave our being," he said of past traumas. "These are things that are in our subconscious mind, but they affect our conscious reality."
He described dianetics as "a tool that I can use to help our people." And, as he has done in the past, Farrakhan also defended his reliance upon Hubbard ideas, particularly in light of the fact that some claim that Scientology's founder was a racist. The NOI leader said that he has no way of knowing if this fact is true, but that the ideas Hubbard put forward, regardless, are beneficial.
"I found a tool that is useful. Now, you should ask the Muslims that have taken the course and see what has happened," he continued, highlighting the purported successes he has seen as a result of utilizing dianetics.
Related:
'Credible Information': U.S. Embassy Issues Terror Warning for Female
Missionaries in Egypt
September 30, 2012
Egyptian protesters run for cover from tear gas during clashes near the U.S. embassy in Cairo, Egypt, Thursday, Sept. 13, 2012. (AP)
The U.S. Embassy in Cairo has issued a warning for American female missionaries in Egypt, saying they could be targets for terrorists.
"The Embassy has credible information suggesting terrorist interest in targeting U.S. female missionaries in Egypt," a message posted on the embassy's website stated.
The embassy advised all U.S. citizens in Egypt to maintain valid travel documents and to "exercise vigilance, taking necessary precautions to maintain their personal security."
It comes after another travel warning in August warned Americans to "take precautions in travel to the Sinai," particularly "strongly discouraging" overland travel from Israel to the Sinai.
Protesters breached the U.S. Embassy in Cairo earlier this month, shortly before terrorists targeted the U.S. Consulate in Libya, killing Ambassador Christopher Stevens and three other Americans.
On Friday, the House of Representatives blocked the Obama administration's plan to send $450 million to Egypt.
(h/t Times of Israel)
Upcoming Crash Will Be 'Worse Than 2008' Says Economist Peter Schiff
Investors need to prepare for an upcoming stock market crash that will be "worse than 2008."
That's according to a well-respected author and investor, making a recent appearance on Fox Business.
Peter Schiff, the CEO of Euro Pacific Capital, says the stock market collapse we experienced in 2008 "wasn't the real crash. The real crash is coming."
He says that Federal stimulus, or quantitative easing, never works and that it just makes the economy sicker in the end. "The reason we are so screwed up is all this quantitative easing is toxic. I don't doubt that we are going to pressure Germany into printing. We are like the kid who is trying to get a friend to ditch school with us to go to the beach. We are a bad influence on everybody."
Schiff's solution is to raise interest rates, but he acknowledges that it would bring a huge downside risk with it. "In America, the problem is that interest rates are too low. They have to go up. We can't have an economy with interest rates at zero. If the Fed lets interest rates go up, we have to realize that we will have a deeper recession, we have to realize that banks are going to fail."
He points out that today's "safe haven" investments — the U.S. dollar and Treasurys — are anything but safe. "There are a lot of people who don't understand what is going on. Look at how many people are buying the dollar. Look at people buying Treasurys. That makes no sense either. The risk lies in the dollar. The risk lies in Treasurys and other currencies being printed into oblivion."
A noted economist agrees with Schiff that a much worse stock market crash is coming. And unlike Schiff, he has given very specific details about just how bad it will get.
"The data is clear, 50% unemployment, a 90% stock market drop, and 100% annual inflation . . . starting in 2012."
That catastrophic outlook comes from Robert Wiedemer, economist and author of The New York Times best-seller Aftershock. Before you dismiss Wiedemer's claims, consider this: In 2006 he accurately predicted the collapse of the U.S. housing market, equity markets, and consumer spending that almost sank the United States.
In a recent interview, Wiedemer unapologetically displayed shocking charts backing up his allegations, and then ended his argument with, "You see, the medicine will become the poison."
The interview has become a wake-up call for those unprepared (or unwilling) to acknowledge an ugly truth: The country's financial "rescue" devised in Washington has failed miserably.
The blame lies squarely on those whose job it was to avoid the exact situation we find ourselves in, including current Federal Reserve Chairman Ben Bernanke and former Chairman Alan Greenspan, tasked with preventing financial meltdowns and keeping the nation's economy strong through monetary and credit policies.
At one point, Wiedemer even calls out Bernanke, saying that his "money from heaven will be the path to hell."
But it's not just the grim predictions that are causing the sensation; rather, it's the comprehensive blueprint for economic survival that's really commanding global attention.
The interview offers realistic, step-by-step solutions that the average hard-working American can easily follow.
The overwhelming amount of feedback to publicize the interview, initially screened for a private audience, came with consequences as various online networks repeatedly shut it down and affiliates refused to house the content.
Bernanke and Greenspan were not about to support Wiedemer publicly, nor were the mainstream media.
"People were sitting up and taking notice, and they begged us to make the interview public so they could easily share it," said Newsmax Financial Publisher Aaron DeHoog, "but unfortunately, it kept getting pulled."
"Our real concern," DeHoog added, "is what if only half of Wiedemer's predictions come true?
"That's a scary thought for sure. But we want the average American to be prepared, and that is why we will continue to push this video to as many outlets as we can. We want the word to spread."
© 2012 Moneynews.
Read more: New Crash will be worse than 2008 says economist
19 Signs That America Is Being Systematically Transformed Into A Giant
Surveillance Grid
24 September 2012
The American Dream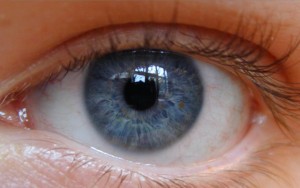 You are being watched.  The control freaks that hold power in the United States have become absolutely obsessed with surveillance.  They are constantly attempting to convince the American people that we are all "safer" when virtually everything that we do is watched, monitored, tracked and recorded.  Our country is being systematically transformed into a giant surveillance grid far more comprehensive than anything George Orwell ever dreamed of.  If you still believe that there is such a thing as "privacy" in this day and age, you are being delusional.  Every single piece of electronic communication is monitored and stored.  In fact, they know that you are reading this article right now.  But even if you got rid of all of your electronic devices, you would still be constantly monitored.  As you will read about below, a rapidly growing nationwide network of facial recognition cameras, "pre-crime" surveillance devices, voice recorders, mobile backscatter vans, aerial drones and automated license plate readers are constantly feeding data about us back to the government.  In addition, private companies involved in "data mining" are gathering literally trillions upon trillions of data points about individual Americans each year.  So there is no escape from this surveillance grid.  In fact, it has become just about impossible to keep it from growing.  The surveillance grid is expanding in thousands of different ways, so even if you stopped one form of surveillance you would hardly make a dent in the astounding growth of this system.  What we desperately need is a fundamental cultural awakening to the importance of liberty, freedom and privacy.  Without such an awakening, the United States (along with the rest of the planet) is going to head into a world that will make "1984" by George Orwell look like a cheery story about a Sunday picnic.
The following are 19 signs that America is being systematically transformed into a giant surveillance grid….
#1 New Software That Will Store And Analyze Millions Of Our Voices
Did you know that there is software that can positively identify you using your voice in just a matter of seconds?
Law enforcement authorities all over the U.S. are very eager to begin using new Russian software that will enable them to store and analyze millions of voices….
'Voice Grid Nation' is a system that uses advanced algorithms to match identities to voices. Brought to the US by Russia's Speech Technology Center, it claims to be capable of allowing police, federal agencies and other law enforcement personnel to build up a huge database containing up to several million voices.

When authorities intercept a call they've deemed 'hinky', the recording is entered into the VoiceGrid program, which (probably) buzzes and whirrs and spits out a match. In five seconds, the program can scan through 10,000 voices, and it only needs 3 seconds for speech analysis. All that, combined with 100 simultaneous searches and the storage capacity of 2 million samples, gives SpeechPro, as the company is known in the US, the right to claim a 90% success rate.
#2 Unmanned Aerial Drones Will Be Used Inside The U.S. To Spy On You
Unmanned aerial drones have been used with great success by the U.S. military overseas, and now the U.S. government is promoting their use to local law enforcement authorities all over America.
The following is from a recent GAO report….
"Domestically, state and local law enforcement entities represent the greatest potential users of small UAS [unmanned aircraft systems] in the near term because they can offer a simple and cost effective solution for airborne law enforcement activities"
That report also discussed how there are 146 different models of these drones made by 69 different companies throughout the United States….
"According to an industry trade group, local law enforcement can potentially choose from about 146 different types of small UAS being manufactured by about 69 different companies in the U.S."
Since our overseas wars are slowing down, somebody has got to keep these drone companies in business.
So the goal is to eventually have thousands of these drones spying on all of us.
In the years ahead, our skies will likely be filled with these things.  Many of them are incredibly quiet and can gather information about you from far above.  In fact, one could be directly over your home right now and you may never even know it.
In fact, the U.S. government is already using some of these unmanned drones to quietly spy on farmers in Nebraska and Iowa according to a recent article by Kurt Nimmo….
Obama's Environmental Protection Agency is using aerial drones to spy on farmers in Nebraska and Iowa. The surveillance came under scrutiny last week when Nebraska's congressional delegation sent a joint letter to EPA Administrator Lisa Jackson.

On Friday, EPA officialdom in "Region 7" responded to the letter.

"Courts, including the Supreme Court, have found similar types of flights to be legal (for example to take aerial photographs of a chemical manufacturing facility) and EPA would use such flights in appropriate instances to protect people and the environment from violations of the Clean Water Act," the agency said in response to the letter.
#3 High Tech Government Scanners That Can Secretly Scan You From 164 Feet Away
A new scanner that has just been developed can scan your body, your clothes and your luggage from 164 feet away.
According to Gizmodo, these very creepy scanners will soon be used at airports and border crossings all over America….
Within the next year or two, the U.S. Department of Homeland Security will instantly know everything about your body, clothes, and luggage with a new laser-based molecular scanner fired from 164 feet (50 meters) away. From traces of drugs or gun powder on your clothes to what you had for breakfast to the adrenaline level in your body—agents will be able to get any information they want without even touching you.

And without you knowing it.

The technology is so incredibly effective that, in November 2011, its inventors were subcontracted by In-Q-Tel to work with the US Department of Homeland Security. In-Q-Tel is a company founded "in February 1999 by a group of private citizens at the request of the Director of the CIA and with the support of the U.S. Congress." According to In-Q-Tel, they are the bridge between the Agency and new technology companies.

Their plan is to install this molecular-level scanning in airports and border crossings all across the United States.
#4 The DNA Of Newborn Babies Born All Over The United States Is Systematically Collected
These days, the invasion of our privacy begins just after birth.
Did you know that the DNA of almost every newborn baby in the United States is systematically collected and stored in databases?  Unfortunately, most new parents don't even realize what medical personnel are doing when this takes place….
The DNA of virtually every newborn in the United States is collected and tested soon after birth. There are some good reasons for this testing, but it also raises serious privacy concerns that parents should know about.

States require hospitals to screen newborns for certain genetic and other disorders. Many states view the testing as so important they do not require medical personnel to get parents' express permission before carrying it out. To collect the DNA sample, medical personnel prick the newborn's heel and place a few drops of blood on a card. There is one question that new parents rarely ask: What happens to the blood spots after the testing is done? This is where newborn screening becomes problematic.
#5 Twitter Is Being Used To Monitor You
Hopefully you understand by now that nothing you do on the Internet will ever be private again.
According to a recent article by Susanne Posel, Twitter is being used as a law enforcement tool more than it ever has been before….
Twitter has released a report confirming that the US government leads the world in requesting information on their citizens. The Transparency Report shows the US government has made requests that are infringing on American privacy rights. Twitter states that "we've received more government requests in the first half of 2012, as outlined in this initial dataset, than in the entirety of 2011."
#6 Your Cell Phone Is Spying On You
If you want to have no privacy whatsoever, own a cell phone and carry it around with you constantly.
Your cell phone is constantly tracking everywhere that you go and it is constantly making a record of everything that you do with it.
For example, did you know that authorities are using cell phones to record the identities of people that attend street protests?
The following is what one private investigator recently told a stunned audience….
One of the biggest changes is the ability to track your physical location. I'm sorry I came in at the end of the previous talk. I heard them talk about surveying cell phones with a drone, in a wide area — this is something that is done routinely now. I can tell you that everybody that attended an Occupy Wall Street protest, and didn't turn their cell phone off, or put it — and sometimes even if they did — the identity of that cell phone has been logged, and everybody who was at that demonstration, whether they were arrested, not arrested, whether their photos were ID'd, whether an informant pointed them out, it's known they were there anyway. This is routine.
At this point, law enforcement authorities are requesting information from cell phone companies about individual Americans over a million times a year as a recent Wired article detailed….
Mobile carriers responded to a staggering 1.3 million law enforcement requests last year for subscriber information, including text messages and phone location data, according to data provided to Congress.
#7 Students Are Increasingly Being Tracked By RFID Microchips
RFID microchips are increasingly becoming a part of our every day lives.  In fact, some school districts are now using them to track school attendance.  Just check out what is happening in one school district down in Texas….
Northside Independent School District plans to track students next year on two of its campuses using technology implanted in their student identification cards in a trial that could eventually include all 112 of its schools and all of its nearly 100,000 students.

District officials said the Radio Frequency Identification System (RFID) tags would improve safety by allowing them to locate students — and count them more accurately at the beginning of the school day to help offset cuts in state funding, which is partly based on attendance.
#8 Spy Cams In Hospitals To Monitor Handwashing
Would you want a surveillance camera watching you in the restroom?
Don't laugh – this is actually happening in some places.  The following is from a recent Natural News article….
Here goes the last great American sanctuary from intrusion- bathrooms with spy cams. Going to the bathroom has now been monitored in a hospital in NY where sensors were placed on the doors to identify workers entering and exiting and cameras placed to view sinks to insure proper hand hygiene.
#9 Spyware That Monitors The Behavior Of Government Workers
According to the Washington Post, the federal government is now actually using advanced spyware to closely monitor the behavior of some government employees while they are at work….
When the Food and Drug Administration started spying on a group of agency scientists, it installed monitoring software on their laptop computers to capture their communications.

The software, sold by SpectorSoft of Vero Beach, Fla., could do more than vacuum up the scientists' e-mails as they complained to lawmakers and others about medical devices they thought were dangerous. It could be programmed to intercept a tweet or Facebook post. It could snap screen shots of their computers. It could even track an employee's keystrokes, retrieve files from hard drives or search for keywords.
#10 The NSA Warrantless Surveillance Programs
Virtually every single electronic communication in the world (including all phone calls, all faxes, and all emails) is intercepted and recorded by an international surveillance network run by the NSA and several other large international intelligence agencies.
For a long time this was an "open secret" that everyone kind of knew about but that nobody ever did anything about.
Fortunately, the Electronic Frontier Foundation is now fighting back, and they have three former NSA employees on their side….
Three whistleblowers – all former employees of the National Security Agency (NSA) – have come forward to give evidence in the Electronic Frontier Foundation's (EFF's) lawsuit against the government's illegal mass surveillance program, Jewel v. NSA.

In a motion filed today, the three former intelligence analysts confirm that the NSA has, or is in the process of obtaining, the capability to seize and store most electronic communications passing through its U.S. intercept centers, such as the "secret room" at the AT&T facility in San Francisco first disclosed by retired AT&T technician Mark Klein in early 2006.

"For years, government lawyers have been arguing that our case is too secret for the courts to consider, despite the mounting confirmation of widespread mass illegal surveillance of ordinary people," said EFF Legal Director Cindy Cohn. "Now we have three former NSA officials confirming the basic facts. Neither the Constitution nor federal law allow the government to collect massive amounts of communications and data of innocent Americans and fish around in it in case it might find something interesting. This kind of power is too easily abused. We're extremely pleased that more whistleblowers have come forward to help end this massive spying program."
According to one of the whistleblowers, the NSA "has the capability to do individualized searches, similar to Google, for particular electronic communications in real time through such criteria as target addresses, locations, countries and phone numbers, as well as watch-listed names, keywords, and phrases in email."
#11 Pre-Crime Surveillance Technology
Did you think that "pre-crime" was just something for science fiction movies?
Unfortunately, that is no longer the case.  A company known as BRS Labs has developed "pre-crime surveillance cameras" that they claim can identify potential terrorists and criminals even before they strike.
Yes, this sounds like a bunch of nonsense, but some law enforcement authorities are taking this quite seriously.  In fact, dozens of these "pre-crime surveillance cameras" are being put up at major transportation hubs all over San Francisco….
In its latest project BRS Labs is to install its devices on the transport system in San Francisco, which includes buses, trams and subways.

The company says will put them in 12 stations with up to 22 cameras in each, bringing the total number to 288.

The cameras will be able to track up to 150 people at a time in real time and will gradually build up a 'memory' of suspicious behaviour to work out what is suspicious.
#12 Mobile Backscatter Vans
Do you think that you can get away from the TSA scanners by simply refusing to fly and by avoiding all U.S. airports?
Don't be so sure.
In fact, law enforcement authorities all over the country will soon be driving around in unmarked vans looking inside your cars and even under your clothes using the same backscatter technology currently being used by the TSA at U.S. airports….
American cops are set to join the US military in deploying American Science & Engineering's Z Backscatter Vans, or mobile backscatter radiation x-rays. These are what TSA officials call "the amazing radioactive genital viewer," now seen in airports around America, ionizing the private parts of children, the elderly, and you (yes you).

These pornoscannerwagons will look like regular anonymous vans, and will cruise America's streets, indiscriminately peering through the cars (and clothes) of anyone in range of its mighty isotope-cannon. But don't worry, it's not a violation of privacy. As AS&E's vice president of marketing Joe Reiss sez, "From a privacy standpoint, I'm hard-pressed to see what the concern or objection could be."
#13 Automated License Plate Readers
In a previous article, I discussed a Washington Post article that detailed how automated license plate readers are now being used to track the movements of a vehicle from the time that it enters Washington D.C. to the time that it leaves….
More than 250 cameras in the District and its suburbs scan license plates in real time, helping police pinpoint stolen cars and fleeing killers. But the program quietly has expanded beyond what anyone had imagined even a few years ago.

With virtually no public debate, police agencies have begun storing the information from the cameras, building databases that document the travels of millions of vehicles.

Nowhere is that more prevalent than in the District, which has more than one plate-reader per square mile, the highest concentration in the nation. Police in the Washington suburbs have dozens of them as well, and local agencies plan to add many more in coming months, creating a comprehensive dragnet that will include all the approaches into the District.
#14 Data Mining
Private companies are almost more eager to invade your privacy than the government is.
In fact, there are a whole bunch of very large corporations that are making a fortune by gathering every shred of information about you that they possibly can and selling that information for profit.  It is called "data mining", and it is an industry that has absolutely exploded in recent years.
One of the largest data mining companies is known as Acxiom.  That firm has actually compiled information on more than 190 million people in the United States alone….
The company fits into a category called database marketing. It started in 1969 as an outfit called Demographics Inc., using phone books and other notably low-tech tools, as well as one computer, to amass information on voters and consumers for direct marketing. Almost 40 years later, Acxiom has detailed entries for more than 190 million people and 126 million households in the U.S., and about 500 million active consumers worldwide. More than 23,000 servers in Conway, just north of Little Rock, collect and analyze more than 50 trillion data 'transactions' a year.
#15 The Growing Use Of Facial Recognition Technology
Most Americans do not realize this, but the use of facial recognition technology has absolutely exploded in recent years.
For example, did you know that there are now 32 states that use some type of facial recognition technology for DMV photos?
That is why they give you such strict instructions when you get your DMV photo taken.  They want your photo to be able to work with the database.
But the government is not the only one using creepy facial recognition technology.  The following is from a recent article by Naomi Wolf….
A software engineer in my Facebook community wrote recently about his outrage that when he visited Disneyland, and went on a ride, the theme park offered him the photo of himself and his girlfriend to buy – with his credit card information already linked to it. He noted that he had never entered his name or information into anything at the theme park, or indicated that he wanted a photo, or alerted the humans at the ride to who he and his girlfriend were – so, he said, based on his professional experience, the system had to be using facial recognition technology. He had never signed an agreement allowing them to do so, and he declared that this use was illegal. He also claimed that Disney had recently shared data from facial-recognition technology with the United States military.

Yes, I know: it sounds like a paranoid rant.

Except that it turned out to be true. News21, supported by the Carnegie and Knight foundations, reports that Disney sites are indeed controlled by face-recognition technology, that the military is interested in the technology, and that the face-recognition contractor, Identix, has contracts with the US government – for technology that identifies individuals in a crowd.
#16 Rapid DNA Testing
But what law enforcement authorities like even better than facial recognition technology is DNA testing.
The following is from a recent article by Ellen Messmer….
It's been the FBI's dream for years — to do near-instant DNA analysis using mobile equipment in the field — and now "Rapid DNA" gear is finally here.

The idea is that you simply drop into the system a cotton swab with a person's saliva, for example, and the "Rapid DNA" machine spits out the type of DNA data that's needed to pin down identity. Now that such equipment exists, the FBI is pushing to get it into the hands of law enforcement agencies as soon as possible.
#17 The FBI's Next Generation Identification System
It was recently announced that the FBI is spending a billion dollars to develop a "Next Generation Identification System" that will combine the most advanced biometric identification technologies to create a database superior to anything that law enforcement in the United States has ever had before….
The US Federal Bureau of Investigation has begun rolling out its new $1 billion biometric Next Generation Identification (NGI) system. In essence, NGI is a nationwide database of mugshots, iris scans, DNA records, voice samples, and other biometrics, that will help the FBI identify and catch criminals — but it is how this biometric data is captured, through a nationwide network of cameras and photo databases, that is raising the eyebrows of privacy advocates.

Until now, the FBI relied on IAFIS, a national fingerprint database that has long been due an overhaul. Over the last few months, the FBI has been pilot testing a facial recognition system — and soon, detectives will also be able to search the system for other biometrics such as DNA records and iris scans.
#18 The NYPD's Domain Awareness System
Local law enforcement agencies around the country are also spending big bucks to upgrade their surveillance capabilities.  The new "Domain Awareness System" that the NYPD just put in was described in a recent article by Neal Ungerleider….
The New York Police Department is embracing online surveillance in a wide-eyed way. Representatives from Microsoft and the NYPD announced the launch of their new Domain Awareness System (DAS) at a lower Manhattan press conference today. Using DAS, police are able to monitor thousands of CCTV cameras around the five boroughs, scan license plates, find out the kind of radiation cars are emitting, and extrapolate info on criminal and terrorism suspects from dozens of criminal databases … all in near-real time.
But don't think that you are getting off the hook if you don't live in New York City.  The truth is that Microsoft has big plans for putting in these kinds of systems nationwide.
#19 Trapwire
Did you know that a huge network of incredibly advanced spy cameras is currently being installed nationwide?
Yes, I know that it sounds like something off of a television show, but this is actually true.  It is called "Trapwire", and I described this emerging system in one of my recent articles….
"You are being watched.  The government has a secret system – a machine – that spies on you every hour of every day."  That is how each episode of "Person of Interest" on CBS begins.  Most Americans that have watched the show just assume that such a surveillance network is completely fictional and that the government would never watch us like that.  Sadly, most Americans are wrong.  Shocking new details have emerged this week which prove that a creepy nationwide network of spy cameras is being rolled out across the United States.  Reportedly, these new spy cameras are "more accurate than modern facial recognition technology", and every few seconds they send back data from cities and major landmarks all over the United States to a centralized processing center where it is analyzed.  The authorities believe that the world has become such a dangerous place that the only way to keep us all safe is to watch what everyone does all the time.  But the truth is that instead of "saving America", all of these repressive surveillance technologies are slowly killing our liberties and our freedoms.  America is being transformed into an Orwellian prison camp right in front of our eyes, and very few people are even objecting to it.
An RT article was one of the first news sources to reveal some of the shocking details about this new program….
Former senior intelligence officials have created a detailed surveillance system more accurate than modern facial recognition technology — and have installed it across the US under the radar of most Americans, according to emails hacked by Anonymous.

Every few seconds, data picked up at surveillance points in major cities and landmarks across the United States are recorded digitally on the spot, then encrypted and instantaneously delivered to a fortified central database center at an undisclosed location to be aggregated with other intelligence. It's part of a program called TrapWire and it's the brainchild of the Abraxas, a Northern Virginia company staffed with elite from America's intelligence community. The employee roster at Arbaxas reads like a who's who of agents once with the Pentagon, CIA and other government entities according to their public LinkedIn profiles, and the corporation's ties are assumed to go deeper than even documented.
So after reading all of the information above, is there anyone out there that still doubts that America is being transformed into a giant surveillance grid?
The frightening thing is that there is a large percentage of the American people that are aware of many of these things, but they are convinced that these technologies are actually making society "better" and "safer".
We desperately need to wake up America while there is still time.  Please share this article with your family, your friends and your social media contacts on the Internet.
If we can get enough people to wake up, perhaps there is still enough time to turn this country in a different direction.
Will the final chapters of our history be a complete and total nightmare or will the final chapters of our history be the greatest chapters of all?
The choice, America, is up to you.