Administrator's Note:
Each day on this earth wickedness increases among the people. Expanding like a cloud going in every direction after an explosion. And like an explosion the expanding cloud moves quickly and is toxic, deadly to any and all it touches. Unrighteousness grows among the people with each rotation of this earth from day to night, with each coming and passing new day seeing unrighteousness increase in every nation, every institution, becoming second nature and the accepted path among the vast majority of people.
So much noise. So much misinformation. So much misinterpretation. So much delusion. So many illusions life now appears to most as a house of mirrors in some two-bit traveling carnival or amusement park.
Wickedness now parading around, growing, infecting in its feverish ways making itself appear as the path to righteousness. Deceiving the people. And many follow it to their destruction.
We have permitted a breach here, a "oh, what will it hurt" there. We have looked to the world and permitting anything and everything. In our schools; in our government; in our institutions; in our churches; in our daily lives. We have followed and served Satan while professing to follow and serve Christ the Lord and the Word of God.
Can you say with a pure heart and pure mind that you follow the Word of God over the ways of the world? Really? Think about this before answering yourself. That pang and guilt that perhaps crept in? Is all telling. We need to turn from our unrighteous ways we profess are righteous in our churches, schools and daily life. We need to turn completely to God and His Word – above all else. Discerning wisely; rightly dividing the Word. Not caught up in the ever hastening and frenzied carnal race leading billions to their eternal deaths. Being still within our hearts and spirits and minds. Being still so we can hear and see the will of God and the Lord's righteousness revealed.
We are addicted to wickedness and unrighteousness – even many professing to be Christian. We serve this world as we like to imagine we serve the Lord. We can't be bothered with more than a minute or two of "devotionals" from the Bible. Yet we can fill our lives with nonsense, lies, the trivial, the banal and the wicked and unrighteous. Can we be recognized as apart from the world? A peculiar people? Separate from the world? With our lights lit and not hidden? Really?
We excuse everything. We shrug. That is if we're paying attention at all.
Well, life is a series of choices. We all make ours don't we? And we'll also all have to answer to God and Christ the Lord for the choices we've made – or will make.
~~~~~~~~~~~~~~~~~~~~~~~
Then shall ye return, and discern between the righteous and the wicked, between him that serveth God and him that serveth him not.
For, behold, the day cometh, that shall burn as an oven; and all the proud, yea, and all that do wickedly, shall be stubble: and the day that cometh shall burn them up, saith the LORD of hosts, that it shall leave them neither root nor branch.
¶ But unto you that fear my name shall the Sun of righteousness arise with healing in his wings; and ye shall go forth, and grow up as calves of the stall.
And ye shall tread down the wicked; for they shall be ashes under the soles of your feet in the day that I shall do this, saith the LORD of hosts.
¶ Remember ye the law of Moses my servant, which I commanded unto him in Horeb for all Israel, with the statutes and judgments.
¶ Behold, I will send you Elijah the prophet before the coming of the great and dreadful day of the LORD:
And he shall turn the heart of the fathers to the children, and the heart of the children to their fathers, lest I come and smite the earth with a curse.
Malachi 3:18; 4:1-6
Audio & Video: Paul Harvey "If I were the Devil…"
This audio should be listened to and forwarded to all people. Really absorb the words and situations we are now in.
More Babies Born Addicted To Painkillers, Multiple Reports Show
Growing Epidemic
Video, Babies Addicted To Drugs, Babies Born Addicted To Painkillers, Neonatal Abstinence Syndrome, Babies, Pregnancy, Rock Center Babies Addicted To Painkillers, Study On Babies Addicted To Drugs, Parents News In the past decade, the number of babies born addicted to opiates has tripled. An April study found that in American hospitals, roughly one baby is born with neonatal abstinence syndrome (NAS) per hour, meaning they became addicted to drugs in utero and experienced withdrawal when they were born. According to the Los Angeles Times, symptoms of NAS include "seizures and tremors, respiratory distress, vomiting and an inability to eat without becoming sick." It can take weeks, sometimes months, for infants to go through withdrawal.
The study's lead author, Stephen Patrick, a fellow in neonatal-perinatal medicine at the University of Michigan, told USA Today that a growing number of newborns are hooked on prescription painkillers, such as Vicodin and Oxycontin, because their mothers abused the drugs during pregnancy. He said that the surge in NAS is most likely "explained by the national 'epidemic' of prescription-drug abuse" -– the study found 5.6 out of 1,000 pregnant women abuse opiates.
In some hospitals, the number of babies born with withdrawal symptoms is even higher than the national rate. "Nightline" recently spotlighted the neo-natal intensive care unit at the East Tennessee Children's Hospital in Knoxville, where almost half of babies born are drug-addicted — the unit specializes in these cases. As of July 11, "out of the 58 babies in the hospital's NICU, 23 of them [were] going through withdrawal from prescription pills, including OxyContin, Vicodin and methadone," according to the report.
"Nightline" featured Grayson, an infant born in June, who was transported to the hospital because his mother, Ashton, 19, was addicted to painkillers. She has to watch her 3-week-old go through withdrawal –- Grayson requires morphine every three hours because his symptoms are so painful. "It makes me beat myself up every day," Ashton told "Nightline."
Mark Hudak, who wrote the American Academy of Pediatrics' 2012 clinical report on newborn withdrawal told USA Today that many mothers say they didn't know prescription painkillers could harm their babies, "perhaps because the drugs are technically legal."
But these drugs are so addictive that even women who understand the risks aren't able to quit once they become pregnant, Hudak added. Caitlin, who appeared on a recent episode of "Rock Center," was one of those mothers. She was using oxycodone before she conceived. "I couldn't get out of bed without it," she told reporter Kate Snow. Her pregnancy was an accident, she admitted, and Caitlin's daughter, Annabelle, was born addicted to oxycodone, too.
Florida, Caitlin's home state, had one of the most notable increases in babies born addicted to painkillers. Between 75-80 babies a year are treated for withdrawal the Children's Hospital of South West Florida, Snow reported.
Programs specifically for drug-addicted pregnant women are now more widely available because the problem is so widespread. But there's as yet no established course of action once an addicted pregnant woman checks in — quitting pills cold turkey could lead to miscarriage. Patients are sometimes prescribed Methadone, a drug that helps to curb their cravings while they're weaned from of other drugs. The strategy is problematic, however, because babies also can be born addicted to Methadone.
The April study revealed such alarming numbers that experts reiterated how important it is to prevent and treat addiction. "Novel pharmacotherapy research is needed to improve maternal opiate maintenance strategies to protect the fetus from in utero withdrawal, and to reduce the incidence and severity of NAS," Marie J. Hayes, PhD and Mark S. Brown, MD wrote in the Journal of the American Medical Association.
The Largest Natural Disaster In U.S. History: The Endless Drought Of 2012
Will Bake America Well Into August
15 July 2012
Reprinted from The American Dream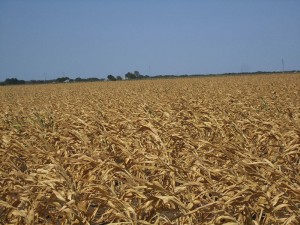 Why is the heartland of the United States experiencing such a horrific drought right now?  At the moment, approximately 61 percent of the entire nation is experiencing drought conditions, and this is absolutely devastating farmers and ranchers all over the country.  Less than two weeks ago I wrote an article asking what would happen if these drought conditions persisted, and now we are finding out.  The U.S. Department of Agriculture has created the largest natural disaster area in U.S. history.  The USDA has declared 1,016 counties in 26 U.S. states to be disaster areas. The USDA declaration basically covered about half of the nation, and there is now no denying how horrible this drought really is.  You can see a map of this disaster area right here.  This endless drought is being compared to the nightmarish drought of 1988, and if it persists into August it could become perhaps the worst drought that America has ever seen.  The USDA says that approximately 60 percent of all corn in the country is experiencing "moderate to extreme" drought conditions.  If this drought does not end soon, the losses are going to be mind blowing.  Already, it is estimated that farmers and ranchers have suffered billions of dollars in damage.  How much worse can things get?
At the beginning of July many were hoping that we would soon see some rain and that we could still see a decent corn harvest.
Unfortunately, the drought has gotten even worse since that time.  The following is from an article in the Chicago Tribune….
The whole of Iowa was classified as abnormally dry as of July 10 and 12.7 percent of the top corn and soybean producing state was in severe drought, up from 0.8 percent the prior week.

Harder-hit Illinois, the No. 2 corn and soy state, was 66.28 percent under severe drought or worse, up from 40 percent the previous week.

Severe to exceptional drought covered 80.15 percent of Indiana, versus 68.84 percent the prior week.

Conditions in Missouri also deteriorated, with 82.54 percent of the state in severe drought or worse, compared with 78.83 percent the week before.
That is not good news.
Posted below is the latest update from the U.S. drought monitor.  As you can see, nearly the entire southern half of the country is extremely dry right now….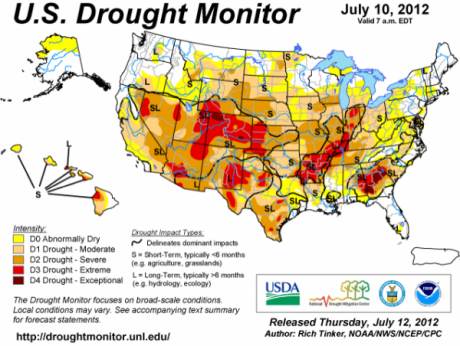 It is being projected that in some of the major corn growing areas as much as 60 percent of the crops could be lost.
Many farmers that had been desperately hoping for rain are now becoming resigned to the fact that their crops are not going to make it.  The following is from an article in the New York Times….
"Corn is anywhere from knee-high to waist-high," Gonzalee Martin, agriculture and natural resources educator with Purdue University's Allen County extension office, told The News-Sentinel. "Much of it has already tassled with no ears at all. Much of it's going to be completely lost"
When your livelihood depends on the weather, an endless drought can be extremely stressful.  Many farmers that had been anticipating a bumper crop this year are now faced with an utter disaster.  The following example comes from CNN….
Now, as punishing drought grips the Midwest, Villwock, 61, walks his hard-hit 4,000 acres in southwest Indiana in utter dismay.

Where there should have been tall, dark green, leafy plants, there now stand corn stalks that are waist high or, at best, chest high. They are pale in color and spindly. Fragile. Tired.

Pull back an ear's husk and you find no kernels, he says. With temperatures rising above 95 degrees, the pollen starts to die.

"It's emotionally draining," he said. "The crop got out of the ground very well. We were so optimistic. But maybe a few of us were counting our eggs before they were hatched."
So is there any hope that things are going to turn around?
Unfortunately, things do not look promising right now.  It is being projected that the Corn Belt will experience extremely high temperatures and very low rainfall all the way through mid-August.  The following report comes from accuweather.com….
AccuWeather.com agricultural meteorologists are concerned that new and frequent waves of near-100-degree temperatures and stingy rainfall will further stress crops over Iowa, Illinois and Nebraska into mid-August.
When temperatures are very high and rainfall is very low, evaporation happens very rapidly.  As accuweather.com notes, when the ground becomes very, very dry it can create a vicious cycle that feeds on itself….
Evaporation rates are very high into the first part of August. Soaking rain on a regular basis instead of a brief downpour is needed to be of benefit beyond a couple of days.

Turning things around in the Midwest as a whole will be a difficult task as dry ground tends to bring higher daytime temperatures, which in turn raises evaporation rates and so on.
So what does all of this mean for the rest of us?
It is going to mean higher food prices.
On Friday, the price of corn hit $7.50 a bushel.
It had been thought that the price of corn would only be about $5.00 a bushel this year.
At this point, the price of corn is up 48 percent since mid-June, and it could go a whole lot higher.
Some analysts are projecting that if this endless drought persists, we could see ten dollars for a bushel of corn and 20 dollars for a bushel of soybeans.
And yes, you will notice this at the supermarket.
In a previous article, I included a quote from a recent article by Holly Deyo about why the price of corn affects the price of so many other products….
Since 75% of grocery store products use corn as a key ingredient, expect food prices to skyrocket. Corn is also a staple in many fast foods. Corn is in ethanol and the main food source or chickens. In addition to this, maize is in many things that aren't obvious like adhesives, aluminum, aspirin, clothing starch, cosmetics, cough syrup, dry cell batteries, envelopes, fiberglass insulation, gelatin capsules, ink, insecticides, paint, penicillin, powders, rugs and carpets, stamps, talcum, toothpaste, wallpaper, and vitamins. That's just for starters…

This is a huge heads up for you to purchase corn-using products NOW before these conditions reflect in grocery goods. It will be a narrow window of opportunity.
This endless drought is also a complete and total nightmare for ranchers.
At this point, approximately 50 percent of America's pastures and ranges are in "poor" or "very poor" condition.
Back in June, that figure was only sitting at 28 percent.
So things have gotten a lot worse very quickly.
A lot of ranchers are selling off their cattle because this drought is making it very difficult to continue to feed them.  The following is from examiner.com….
Rauhn Panting, with the University of Idaho, who works with ranchers and farmers, says, "We're going to run out of grass. It's going to be scary." Ranchers are being advised to vacate grazing lands, weeks and even months before when they usually have to leave.

Left with only two choices, feed or sell, many are opting to sell their cattle. The Torrington Stock Market in Wyoming, has recorded that 36,000 cattle were sold in May and June of this year. The usual average for these months is 5,500. Small ranchers, with 30-50 cow/calf pairs, are being hit the hardest.
So expect higher meat prices in the fall and winter as well.
This all comes at a really bad time.  We are already on the verge of a global financial catastrophe.  Agriculture was supposed to be one of the few bright spots in the U.S. economy.
Sadly, the U.S. is not the only one having problems with crops this year.
For example, in Germany farmers are actually experiencing a full-blown plague of rats.
Yes, seriously.
The following is from a recent Der Spiegel article….
Millions of field mice are overrunning the central German states of Thuringia and Saxony-Anhalt, much to the concern of local farmers. The rodents are devastating food crops, cutting yields by up to 50 percent. Getting birds of prey to hunt the critters didn't help, and now farmers want to be allowed to use a banned rat poison.
So why is all of this happening?
Why is nature going crazy all of a sudden?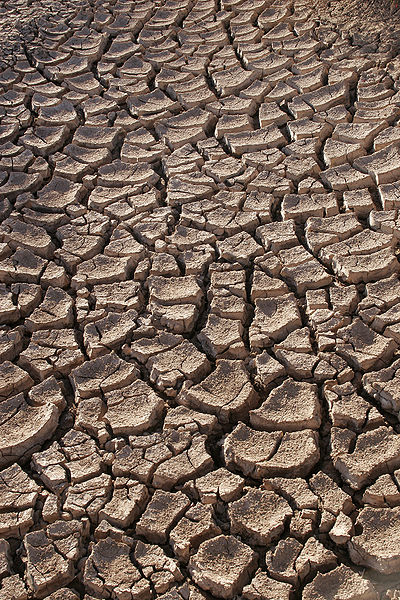 Muslim congressman tied to terror co-conspirator
Carson wants U.S. schools to be modeled after Quranic madrassas
(Photo) Rep. Andre Carson, D-Ind., speaking at a CAIR banquet, who now is under fire for suggesting the U.S. needs to be "looking at" the Islamic madrassa model of education which teaches the Quran, has a history of association with a radical Muslim group that was an unindicted co-conspirator in a scheme to raise money for Hamas.
The group in question, the Islamic Society of North America, was listed by the Muslim Brotherhood as a "likeminded" organization that shares the goal of an Islamic nation.
Carson gave a speech in May to the convention of the Islamic Circle of North America. Clips from that speech have been playing on Fox News this week.
During the address, Carson stressed the importance of the Quranic model of education found inside madrassas.
He stated: "America will never win the war against terrorism without help from the Muslim community. America will never tap into educational innovation and ingenuity without looking at the model that we have in our madrassas, in our schools, where innovation is encouraged, where the foundation is the Quran."
Continued Carson: "And that model that we are pushing in some of our schools meets the multiple needs of students. …I have found that we need an educational model that is current, that meets the needs of our students. America must understand that she needs Muslims."
Many madrassas have a reputation for teaching anti-Western values.
In response to the controversy, Carson issued a press release stating that no "…particular faith should be the foundation of our public schools…"
But Carson, who is Muslim, has been openly pro-active with the Islamic Society of North America, or ISNA.
At ISNA's annual convention held at the end of August 2008 in Columbus, Carson and Rep. Keith Ellison participated in a panel discussion entitled "Mobilizing the Muslim Political Machine: Effective Strategies for Community-Based Political Advocacy."
The panel focused on community organizing tools for and participation in the electoral process, as well as how to create political action committees.
Carson and Ellison again participated at the July 2009 ISNA convention. The topic of discussion this time was "Effective Strategies for Muslim Political Advocacy."
The panelists, including Ellison and Carson, shared ideas on how the Muslim community can effectively engage in political advocacy.
Another at ISNA session, the two panelists addressed the state of education in the Muslim community.
'Burn down the master's house'
ISNA was established in 1981 by activists from the Muslim Brotherhood-affiliated Muslim Students Association.
It was the subject of a terrorism investigation in December 2003 by the Senate Finance Committee, which looked into "possible links between nongovernmental organizations and terrorist financing networks."
In June 2007, ISNA was named as an unindicted co-conspirator in a U.S. Department of Justice legal case brought against the Holy Land Foundation for Relief and Development officials regarding the funneling of millions of dollars to the Hamas terrorist group. The official court documents named the ISNA among "entities who are and/or were members of the US Muslim Brotherhood."
In his October 2003 statement before the Senate Judiciary Committee's Subcommittee on Terrorism, Technology and Homeland Security, J. Michael Waller, the Annenberg Professor of International Communication at the Institute of World Politics, testified: "The Islamic Society of North America is an influential front for the promotion of the Wahhabi political, ideological and theological infrastructure in the United States and Canada. …. . . ISNA seeks to marginalize leaders of the Muslim faith who do not support its ideological goals."
Waller expands on ISNA's range of influence, stating that the group sponsors propaganda and doctrinal material for an estimated 1,500 to 2,500 mosques in North America in pursuit of its objective – having Islam dominate in North America.
Indeed, ISNA's North American Islamic Trust owns between 50 and 79 percent of U.S. mosques. It not only owns and finances them, but also is subsidizing construction of more mosques in the U.S.
ISNA and the Saudi-funded Muslim Students' Association are partners. WND previously attended an association event at which violence against the U.S. was urged by speakers.
"We are not Americans," shouted one speaker, Muhammad Faheed, at Queensborough Community College in 2003. "We are Muslims. [The U.S.] is going to deport and attack us! It is us versus them! Truth against falsehood! The colonizers and masters against the oppressed, and we will burn down the master's house!"
ISNA was named in a May 1991 Muslim Brotherhood document – "An Explanatory Memorandum on the General Strategic Goal for the Group in North America" – as one of the Brotherhood's likeminded "organizations of our friends" who shared the common goal of destroying America and turning it into a Muslim nation, according to Discover the Networks.
Islam scholar Stephen Schwartz describes ISNA as "one of the chief conduits through which the radical Saudi form of Islam passes into the United States."
According to terrorism expert Steven Emerson, ISNA "is a radical group hiding under a false veneer of moderation" that publishes a bimonthly magazine, Islamic Horizons, that "often champions militant Islamist doctrine." The group also "convenes annual conferences where Islamist militants have been given a platform to incite violence and promote hatred," states Emerson. Emerson cites an ISNA conference in which al-Qaida supporter and PLO official Yusuf Al Qaradhawi was invited to speak.
Emerson further reports that in September 2002, a full year after Sept. 11, speakers at ISNA's annual conference still refused to acknowledge Osama bin Laden's role in the terrorist attacks.
Also, ISNA has held fundraisers for terrorists, notes Discover the Networks. After Hamas leader Mousa Marzook was arrested and eventually deported in 1997, ISNA raised money for his defense. The group also has condemned the U.S. government's post–Sept. 11 seizure of Hamas' and Palestinian Islamic Jihad's financial assets.
With additional research by Brenda J. Elliott
12 Factors That Are Turning The Streets Of America Into A Living Hell
13 July 2012
Reprinted from The American Dream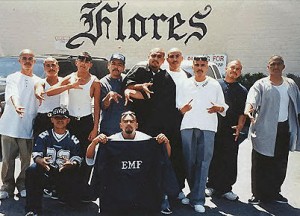 The United States once had safe, beautiful cities that were the envy of the entire world, but now many of them are degenerating into rotting, festering, crime-ridden hellholes.  All over the country there are communities where crime, drugs, gangs and human trafficking have gotten completely and totally out of control.  Once upon a time you could walk down the streets of most U.S. cities at night without much fear, but these days there are many large American cities where it would be absolutely crazy to wander around the streets at night unless you want to be mugged, shot or sexually assaulted.  If you end up at the wrong place at the wrong time you might end up being abducted by a human trafficker or have your face eaten off by a crazed drug addict high on bath salts.  With each passing day our cities degenerate just a little bit more, and life in many of our worst communities truly has become a living hell.  Sadly, this comes at a time when the United States has the highest incarceration rate in the world by far.  We have tried to lock as many people away as possible and our communities are still turning into hellholes.  So where do we go from here?
The following are 12 factors that are turning the streets of America into a living hell….
#1 Out Of Control Gang Violence
The United States has the highest rate of illegal drug use in the entire world.  This makes it easy for gangs to make money and to grow.
In Chicago, there are 200 police officers in Chicago's Gang Enforcement Unit to go up against an estimated 100,000 gang members in the city.
How would you feel if you were outnumbered 500 to 1?
One of the Gang Enforcement Unit officers described to CBS News what gang activity in Chicago is like these days….
Sgt. Little is a decorated veteran of Iraq and Afghanistan. He said that parts of Chicago are comparable to what he saw in combat.

It's "tribal warfare," he said, "and as it continues to build unless we manage to interdict it, and manage to stop it long enough for the blood to stop boiling, the heat to die down."
You can see a video news report about gang violence in Chicago that contains this quote right here.
Overall, the FBI estimates that the number of gang members in the United States has increased by 40 percent since 2009 and that there are now a total of 1.4 million gang members living in America.
Has your community been taken over by gangs yet?
At this rate, they will take over all of our communities eventually.
#2 Naked Criminals Going Crazy
Lately, we have seen a rash of truly bizarre drug-fueled crimes all over the United States.
Of course most of us have heard about all of the "zombie attacks" that happened all over the country recently that involved criminals attacking and trying to eat their victims.
But now another trend seems to be emerging.
Now, a lot of these drug-fueled crimes are being committed by people that are completely and totally naked.
This first example comes from down in Florida….
A naked man allegedly flew into a violent rampage, biting a chunk out of another man's stomach after leaping from his roof onto a truck and urinating inside his home.

Officers responding to the scene needed backup to restrain Jeremiah Aaron Haughee with leg shackles, a spit hood and handcuffs after he continued fighting despite being Tasered five times.

Authorities did not carry out tests on Haughee to see if he was under the influence of any drugs.

Police first arrived at the home in Flagler Beach, Florida at 4.30 a.m. to find two men restraining the naked 22-year-old in a puddle of urine and glass.
Another "crazy naked criminal" incident happened recently at a hotel in California….
A naked man who may have been on drugs was arrested Saturday for killing a Tracy motel employee.

Andrew Carreiro, 25, is behind bars accused of killing the 62-year-old woman who cleans rooms at the Hacienda Inn on the 600 block of West 11th Street.

Witnesses say they found Carreiro covered in blood and standing near the partially naked body of the woman, say witnesses.

"[It's] most definitely the craziest thing I've seen in my life, most definitely," said Jermaine Haynes, a motel resident who made the gruesome discovery.
Why are we seeing so much bizarre behavior all over the nation these days?
Can anyone explain this?
#3 Jersey Shore In Real Life
America loves to party.  In a nation where even Secret Service agents "party like rock stars", it shouldn't be surprising that partying is getting out of control in communities all over the country.
Over in New Jersey, one borough "was forced recently to amend its public-urination ordinance to include defecation" because there has been such a problem with public drunkenness.
Some people watch MTV's "Jersey Shore" and they assume that stuff like that simply does not happen in real life.
But it does happen in real life.  In fact, some New Jersey towns along the coast are being invaded by hordes of people that want to live the "Jersey Shore lifestyle" and the results have been absolutely nightmarish.
The following is from a recent Bloomberg article….
For Dave Cavagnaro, life as a full- time resident along the New Jersey shore came with small headaches he expected: scant weekend parking, congestion and the occasional piece of litter.

Nothing prepared him for what is going on these days in his hometown of Point Pleasant Beach, about 90 minutes by car from Manhattan. Public urination. Beer bottles tossed on his lawn. Screaming crowds pouring onto his street after the 2 a.m. bar closing. He's even caught a couple having sex against the side of his house.
#4 Horrifying Abuse Of Children
America is a world leader in the abuse of children.  Sadly, there are more than 3 million reports of child abuse in the United States every single year.
Much of this abuse is sexual.  What goes on behind many closed doors all over America is so sick that it is hard to find words to even describe how horrible it is.
In the United States today, it is estimated that one out of every four girls is sexually abused before they become adults.
How did we sink so low as a nation?
In this country we are also very physically violent with our children.
One man up in Wisconsin recently brutally murdered his three young daughters right inside the home of his ex-wife.
Unfortunately, that was not an isolated incident.
In fact, the United States has the highest child abuse death rate on the entire globe.
So what is causing all of this child abuse?
Well, the explosion of pornography on the Internet is certainly not helping matters.
Law enforcement officials estimate that about 600,000 Americans and about 65,000 Canadians are involved in trading dirty child pictures on the Internet.
And in a country filled with men that have dirty minds the following kind of thing can happen….
Texas authorities said Tuesday they removed 11 children from a crowded home where a registered sex offender lives after they found eight confined in a small, dark bedroom with restraints tying some to their beds.

Along with the children, 10 adults were living in the one-story, 1,700-square-foot home in Dayton, about 30 miles northeast of Houston, Child Protective Services spokeswoman Gwen Carter said. One month after a raid on the house, authorities are still trying to determine how the children are related and why they were there, she said.
Yes, life in many of our communities is actually turning into a living hell.
#5 Nightmarish Abuse Of Wives And Girlfriends
Children are not the only ones being abused.
All over the United States there is an epidemic of abuse against wives and girlfriends as well.
For example, it was recently reported that one West Virginia man kept his wife chained up for nearly 10 years and treated her like a slave.
And even our politicians get into the act when it comes to domestic abuse.  The following is what Massachusetts State Representative Carlos Henriquez is accused of doing to his girlfriend….
Gonzalves told police that Henriquez came to her mother's home around 2 a.m. and picked her up, telling her that he wanted to discuss their relationship. She said the conversation turned tense, and that Henriquez spent the next two hours driving around downtown Boston, and along Storrow Drive and into the Fenway neighborhood – assaulting her and refusing to let her out of his car.

"Ms. Gonzalves stated that Mr. Henriquez had punched her with a closed fist repeatedly and strangled her while she was in his motor vehicle,'' police wrote in the report. "Ms. Gonzalves stated that every time she attempted to jump out of the car the suspect (Henriquez) grabbed her wrists to prevent her from jumping out of the motor vehicle.''
#6 An Epidemic Of Sexual Predators
In America today you aren't just in danger of being abused in your own home.
The truth is that there are millions of sexual predators out there waiting to pounce on you and your children.
Unfortunately, you never know who to trust these days.  Someone like Jerry Sandusky can seem very respectable, but it turns out that he was an absolute monster and his crimes against children went unreported for years and years.
Sadly, the truth is that there are hordes of Jerry Sanduskys out there.  If you can believe it, it is estimated that 500,000 Americans that will be born this year will be sexually abused before they turn 18.
Yes, there have always been sexual predators in America, but these days they seem to be multiplying.
You never know where one is going to pop up.  For example, just check out what happened at a Wal-Mart down in Georgia recently….
A man posing as a representative of the "America's Funniest Home Videos" TV show tricked an 18-year-old Georgia woman into allowing him to suck her toe inside a Walmart in Georgia, police report.

According to a Columbia County Sheriff's Office report, the teen was shopping Tuesday evening when approached by the middle-aged suspect, who cops have identified as Joey Leaphart, a 43-year-old registered sex offender whose rap sheet is littered with foot-related crimes.
But that teen got off easy.  Other sexual predators will kill you once they are done with you.
A recent Daily Mail article detailed a nightmarish incident which took place in North Dakota.  Two crack-fueled predators abducted and brutally murdered a 43-year-old math teacher named Sherry Arnold….
Spell and Waters had left Colorado days before the crime claiming they wanted work in eastern Montana and western North Dakota's oil fields.

After smoking crack cocaine over the entire trip, Waters allegedly told Spell the drug 'brought the devil out in him' and began talking about kidnapping and killing a female, AP reports.

After they spotted Arnold, Spell claims that Waters told him to 'grab the lady' and pull her into their Ford Explorer as she jogged by.
Once they got her into the Ford Explorer, they choked the life out of her and then buried her body in a shallow grave in North Dakota.
Many of these crimes are completely and totally senseless.
But they keep on happening with increasing frequency.
Sexual predators have become so common on Facebook that Facebook is actually using software to track "suspicious behavior and keywords".  So what happens if the software finds something?  A recent article by Paul Joseph Watson described what comes next….
Words or phrases considered vulgar or an attempt to exchange personal information are red flagged and brought to the attention of Facebook employees, who then decide whether the content is worthy of being brought to the attention of law enforcement.
#7 Horrifying Abuse Of Animals
Is it just me, or does it seem like the abuse of animals is reaching horrifying new levels?
The way we treat our animals says a lot about where we are as a society.
And right now, our treatment of animals says that we are very sick.
For example, one man down in Florida has been charged with biting the lips off of a kitten.
In Waco, Texas police say that a 22-year-old man recently strangled and ate the family dog while he was high on drugs.
Down in Arizona, authorities recently removed dozens of cats from the home of an elderly woman.  This was the third time that they had removed cats from her home.  This time they discovered that she had 64 cats living in her house.  In the past, authorities say that the elderly woman would make a "feline stew concoction" with any of the cats that ended up dying.
#8 Rampant Theft All Over The United States
As the economy has crumbled and unemployment has soared, millions of Americans have started to become very desperate.
All over America we are starting to see desperate criminals steal anything that they think that they can sell for money.
For example, down in Bristol, Tennessee authorities say that there has been an epidemic of lawn equipment theft lately.
Over in California, criminals will even steal the gold right out of your mouth….
Robbers targeted a 17-year-old who had his grill of gold mouth jewelry taken in South Sacramento.

The Sheriff's Department said three men, at least one armed with a gun, beat the teen who was sitting in a car early Sunday morning. Besides taking cash, they took his gold grill, the mouth jewelry worn by many hip-hop fans.

With robbers going wild, stealing gold chains from victims in Stockton, it stands to reason that a grill would be stolen.  An average set covering the upper and lower teeth can cost between $600 and $1,600. More if they are embedded with diamonds.
Down in Fresno, California thieves are stealing so much copper wire from city street lights that it is costing the city about $50,000 a month.  So far, approximately 2,500 street lights have been stripped of their wiring by thieves.
#9 America's Meth Epidemic
As mentioned earlier, America has the biggest drug problem in the world and one of America's favorite drugs is meth.
According to PBS, there are approximately 1.4 million meth users in the United States right now.
Meth can destroy your life faster than just about any other drug.  If you doubt this, just check out these before and after pictures.
Unfortunately, there are lots of signs that meth use is rising again.
According to the DEA, meth seizures increased from 2,839 in 2007 to 6,168 in 2010.
That is very, very bad news.  When people become meth addicts they do absolutely crazy things.  The following examples are from a recent USA Today article….
A mother in Bakersfield, California, was sentenced Tuesday for stabbing her newborn while in a meth rage. An Oklahoma woman drowned her baby in a washing machine in November. A New Mexico woman claiming to be God stabbed her son with a screwdriver last month, saying, "God wants him dead."
And meth is so addictive that addicts will do just about anything to get more of it.
One woman in St. Louis was recently charged with cooking meth inside her purse while she was inside a Wal-Mart store.  When an addict wants more meth, not much else really matters at that point.
#10 Mob Robberies
Groups of young people are banding together in "flash mobs" and are robbing retail stores all over the country.  During a "mob robbery", dozens of people will storm into a store and grab whatever they want and then storm right back out.  The following is one recent example that happened in Baltimore….
"They went in, they started going everywhere in the store, grabbing things and then they just run out. And I knew that they didn't buy it because they just run out," Kendra Mellerson said. "They ran that way and they ran that way. And the guy was trying to come out and stop them but they couldn't because there was so many."

After some kids ran away, a store manager blocked the door to keep the rest of the kids from leaving. But those kids got so mad that the door was blocked, they started punching the store manager.

"Yes, they really started hitting that guy and he couldn't keep getting beat on so he eventually let them out. And then they just ran," Mellerson said.
Mob robberies are kind of like shoplifting on steroids.
You can see video of one very disturbing mob robbery that happened over in Detroit recently right here.
When we start to see groups of young people banding together to commit crimes like this that is a sign that our society has decayed really, really badly.
#11 Police Are Becoming More Corrupt And More Abusive
When bad things do happen, most people respond by calling the police.
That is who we are supposed to call, right?
Unfortunately, it appears that the police in America have become more corrupt and more abusive than ever.
Up in Seattle, police recently tasered a pregnant woman three times after she refused to sign a ticket for a traffic violation.
Who would do such a thing to a pregnant woman?
That little baby could have been easily killed.
Down in Georgia, one police officer recently kicked a woman who was nine months pregnant directly in the stomach.  Amazingly, his superiors in the local police department defended his actions.
If that is how police will treat pregnant women, then how are they going to treat you?
Sadly, police all over the country continue to get caught breaking the very laws that they are supposed to be enforcing.  For example, just check out what one police officer has been charged with doing in Philadelphia….
A Philadelphia cop was arrested over allegations that he abducted a 14-year-old girl, sexually assaulted her and made her watch him have sex with a prostitute.

Police found Anthony Dattilo, 36, at a motel in the Bensalem area of the city Wednesday while responding to a possible abduction, according to the Bucks County Courier Times.

Dattilo, a 12-year veteran of the Philadelphia Police Department, is reportedly in custody at the Bucks County prison on $500,000 bail.
#12 Human Trafficking
Human trafficking is big business.  It is a 32 billion dollar industry worldwide, and it is an industry that is rapidly growing in America.
Most of those that are abducted and forced into sex slavery are women.  A very large percentage of them are under 18 years of age.
This is one reason why it is a really, really, really bad idea for girls to run away from home.
All over America tonight, "pimps" will force young girls to have sex with strange men at hotels, truck stops and in back alleys.
The following is what one CNN reporter witnessed at a truck stop down in North Carolina recently….
The woman sports baggy shorts, a white T-shirt and frizzy hair. Her fat middle-aged pimp sits in a beat up red Honda, watching as his "lot lizard" moves from truck to truck, in broad daylight.  If this pimp has a cane it is for substance, not style.

She moves through the parking lot, occasionally opening a cab's passenger-side door and climbing in.

The trucker and hooker disappear in the back for 10 minutes.

Danielle Mitchell watches from the other end of the parking lot and shakes her head.

"We know from talking to other victims and other agencies that girls are taken to truck stops and they're actually traded," she says, sitting in her car, a shiny silver sport utility vehicle, keeping a healthy 50-yard distance from the pimp.
Sadly, this is rapidly becoming an out of control epidemic in the United States.
According to the Daily Mail, the FBI recently rescued 79 sex slaves all across America in just one three day period….
The FBI has rescued 79 teens held against their will and forced into prostitution from hotels, truck stops and stores during a three-day swoop on sex-trafficking rings across the country.

The sex slaves were aged between 13 and 17, although one said she had been involved in prostitution since she was just 11, authorities said.

During the sting operations across 57 U.S. cities – including Atlanta, Sacramento and Toledo, Ohio – 104 alleged pimps were arrested.
Unfortunately, getting those 79 sex slaves off the street barely made a dent in the overall problem.
America is very sick, and our cities continue to get even worse with each passing day.
You can find even more evidence that our society is collapsing right here.
This article is already over 3000 words long, and I feel as though I have barely scratched the surface.
Sadly, most Americans don't think about these kinds of things very much.
Instead, most of them spend their time obsessed with entertainment and celebrities and other things that don't mean a whole lot in the long run.
That is why the fact that Steven Tyler and Jennifer Lopez are leaving American Idol is causing so much trauma all over America right now.
Our priorities are seriously messed up.

Hillary Blames Israel for Middle East Woes
July 17th, 2012
Reprinted from FrontPageMag.com
Hillary Rodham Clinton was in Israel Monday for her fourth visit as secretary of state; the third, however, was 22 months ago. On the other hand, Clinton's visit came hard on the heels of one by National Security Adviser Tom Donilon, and it was further reported on Monday that Defense Secretary Leon Panetta would be coming to Jerusalem at the end of July.
While Donilon's visit was kept rather hushed-up, clearly part of the motive for Clinton and Panetta's visits is political with GOP presidential hopeful Mitt Romney also scheduled to be here at the end of July. With President Obama himself never having stopped by the Holy Land since taking office, and his party nervous about the Jewish vote, visibly dispatching Clinton and Panetta here is intended to offset some of the political capital that Romney hopes to gain with his visit.
Undoubtedly, though, more than mere politicking is at play in this flurry of high-level contacts. Clinton's previous stop was Egypt, where the election of Muslim Brotherhood candidate Mohamed Morsi as president has given Israel the jitters while—publicly at least—evoking mainly plaudits and encouragement from Washington.
 But while Morsi's capacity to wreak harm remains uncertain, as Egypt's Supreme Military Council tries to curb his powers and the country remains mired in a severe economic crisis, two other Middle Eastern flashpoints pose much more imminent threats. In Syria, chaos looms with Islamist elements now spearheading the rebels and the country's vast chemical and biological weapons stockpiles in danger of falling into radical hands. And in Iran, the race to the bomb continues unimpeded by insufficient sanctions, let alone the ludicrously hollow "negotiations" between Iran and the P5+1 countries.
With war clouds darkening the putative "Arab Spring," then, one might have expected a much lower profile for the "peace"—that is, Palestinian—issue in Clinton's visit on Monday compared to her earlier stopovers. A day earlier, Obama, asked by a TV interviewer where he felt he had failed as president, replied that he had "not been able to move the peace process forward in the Middle East the way I wanted." Reports in the Israeli media on Monday night said Clinton had met only briefly at her Jerusalem hotel with Palestinian Authority prime minister Salam Fayyad, without making the once-obligatory stop in Ramallah.
On the other hand, hopes that the last three and a half years have sobered the administration on this score had to be tempered by Obama's added remark that "the truth of the matter is that the parties, they've got to want [peace] as well"—an equivalency that indicates an ongoing inability to distinguish between Israel, a democracy that has sometimes made desperate concessions in the hope of peace, and a Palestinian side that systematically instills hatred and rejection of Israel in its population.
Indeed, the Palestinian issue appears to have figured heavily in Clinton's meeting Monday night with Israel's prime minister, with the secretary of state reportedly pressuring Binyamin Netanyahu to woo the Authority back to the negotiating table with gifts of small weapons and released prisoners. Clinton was said to have further told Netanyahu that time was of the essence in "achieving peace" with Fayyad and President Mahmoud Abbas since it's not known who will be replacing them. The perception, then, that Israel can do something to bribe and entice "peace" out of a Palestinian side that negates its very existence seems an implacable article of faith for the Obama administration.
And it wasn't only the Palestinian issue. Clinton also urged Netanyahu to mend Israel's rift with Turkey, seemingly impervious to the fact that it was—among other things—Ankara's dispatching of the terrorist-laden Mavi Marmara vessel to break Israel's blockade of Hamas-ruled Gaza, and Islamist prime minister Recip Tayyip Erdogan's subsequent obsessive excoriation of Israel for its commandos' having defended themselves against a lynch attempt on the ship, that widened what was already a growing rift. Again, despite professions of commitment to Israel and an undeniable degree of security cooperation, the ability to blame the Jewish state for its troubles in a hostile and unstable Middle East appears embedded in this administration's DNA.
On the Egyptian issue, Clinton reportedly sought to convey a calming message to Netanyahu and Defense Secretary Ehud Barak, telling them the newly crowned President Morsi is currently preoccupied with domestic issues and not with unraveling the Israeli-Egyptian peace treaty. And on Iran, the secretary of state told a press conference late Monday evening that the U.S. would "use all elements of American power" to stop Tehran from going nuclear.
One can conjecture that, given this administration's difficulty grasping Middle Eastern realities and trouble distinguishing friends from foes and moderates from radicals, the Israeli leaders were not necessarily pacified by Clinton's reassurances about Morsi. And as for Iran, how much stock to put in Obama and his lieutenants' repeated avowals and tough words is the central and most difficult question now confronting Jerusalem.
Freedom Center pamphlets now available on Kindle: Click here.
Hillary Clinton Blesses the Brotherhood
July 16th, 2012
Reprinted from FrontPageMag.com
As Secretary of State Hillary Clinton met with Egypt's new Muslim Brotherhood president, Mohamed Morsi, demonstrators gathered outside the U.S. Embassy in Cairo to protest the United States' uncritical support for the new regime, which has promised to impose Sharia upon Egypt. In the days when the U.S. was the world's foremost defender of freedom, such a demonstration would have been unthinkable: protestors held signs reading "Message to Hillary: Egypt will never be Pakistan"; "To Hillary: Hamas will never rule Egypt" and "If you like the Ikhwan [Brotherhood], take them with you!"
But instead of standing outside with those who were demonstrating for freedom against a radically repressive ideology, the Secretary of State was inside, having a friendly meeting with that repressive ideology's foremost Egyptian exponent. It was a telling sign of how quickly America's international stance has changed during the regime of Barack Obama. "Things change (at) kind of warp speed," Clinton enthused to Morsi during their meeting. Indeed.
If Clinton had any comment on the demonstration, it was not recorded. During her meeting with Morsi she mouthed platitudes about the new Muslim Brotherhood government's looming showdown with the Egyptian military, telling the President condescendingly that reaching a mutually acceptable agreement "requires dialogue and compromise, real politics." She also assured him that the U.S. would do everything within its power to "support the democratically elected government and to help make it a success in delivering results for the people of Egypt."
It wasn't immediately clear whether or not by "delivering results for the people of Egypt," Clinton was referring to freeing the Blind Sheikh, Omar Abdel Rahman, mastermind of the 1993 World Trade Center bombing and a man who had plotted to murder Americans in the hundreds of thousands. Soon after his election, Morsi
announced his determination
to work for the Blind Sheikh's freedom; Clinton was almost certainly far too polite and determined to hew to the rules of realpolitik to rebuke Morsi for this unmistakable insult to the United States. To have done so would have been a completely unexpected reversal of the line the U.S. has taken since the beginning of the "Arab Spring" uprisings that paved the way for the Brotherhood to come to power in Egypt.
Nor is Clinton likely to have upbraided Morsi for the implied contravention of the principles of democracy in his recent restatement before an enthusiastic crowd of the founding principles of the Muslim Brotherhood: "The Koran is our constitution, the Prophet is our leader, jihad is our path and death in the name of Allah is our goal." But of course when Morsi finished nodding to Clinton's platitudes, he no doubt went back to working on how to begin not making Egypt more democratic, but imposing Sharia upon it. After all, recently a Salafi leader, Yasser Borhamy, declared that the Muslim Brotherhood was planning to implement Sharia as the main source for Egyptian law. Noting opposition to Sharia in Egypt, Borhamy said: "What is disturbing in the Islamic Sharia law, is Sharia bothering anyone? We do not say 'our views on Sharia,' but we say that we want the Sharia law revealed by God. Would anyone be afraid of the Sharia that establishes justice, [public] interest and wisdom? This is very strange. How is it said that people are afraid of Sharia?"
By "Sharia law revealed by God," Borhamy meant the Sharia that stones adulterers, amputates thieves' hands, mandates death for apostates from Islam, and institutionalizes subjugation of women and non-Muslims.
Hardly democratic principles, but Clinton didn't seem concerned during her meeting with Morsi. And even the likelihood that Egypt, long a recipient of American largesse, will become an enemy of America as it throws off the Camp David Accords and goes to war with Israel is unlikely to shake the entrenched core assumptions in Washington that got us into this fix. The Obama Administration rejects, as a matter of repeatedly stated policy, the idea that Islam has anything to do with terrorism, or warfare against unbelievers, or the legal subjugation of non-Muslims. An Obama official who opined that a Muslim Brotherhood regime in Egypt would likely be an enemy of the United States because of Islam's core doctrines regarding the evil of the society of unbelievers would be reprimanded or fired outright for "Islamophobia."
And so it fell to the handful of protestors outside the U.S. Embassy, rather than to Hillary Clinton, to state the obvious truths: that Egypt under the Muslim Brotherhood regime of Mohamed Morsi will begin to resemble the Islamic Republic of Pakistan, where Christians live in fear of being accused of "blasphemy" and either tortured and killed by a raging Muslim mob or arrested and imprisoned by a thoroughly Islamized law enforcement apparatus; or Hamas-ruled Gaza, which encourages a culture of rage and hatred toward Israel and glorifies the murderers of Israeli civilians as heroes. Even
Egyptian journalists have noted with alarm
the looming Islamization of the nation's media, which would mean the end of the free press.
Israel, meanwhile, is taking necessary steps to defend itself from a country that has maintained an imperfect but nonetheless real peace with it for thirty years. Egypt under the Muslim Brotherhood is virtually certain to be a darker, bloodier, less hospitable place for women, non-Muslims, and anyone who dares to stand for a vision of society other than that dictated by Islamic law.
But the only ones who were concerned about all that on Sunday were the demonstrators outside the Embassy. Hillary Clinton certainly wasn't.
Freedom Center pamphlets now available on Kindle: Click here.
America's prescription drug addiction suggests a sick nation
The growing taste for prescription opioids in the US is a concern. What is it about our way of life that necessitates such relief?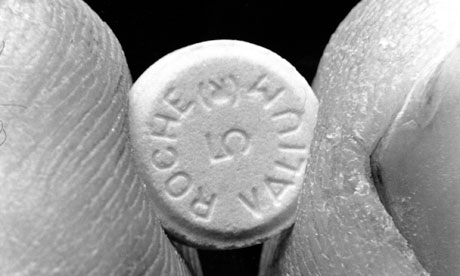 Prescriptions for benzodiazepines such as Valium have increased 17% in America since 2006. Photograph: Marty Reichenthal/AP
We Americans really like to pop pills. The Associated Press has just reported that we're increasingly strung out on prescription opioids, with sales ballooning from 2000 to 2010. In some parts of the US, receipts for oxycodone-based products – such as OxyContin, Percoset, and Percodan – surged sixteenfold; hydrocodone-based products such as Vicodin continue to gain solid ground in Appalachia and Middle America.
Indeed, insatiable demand for "hillbilly heroin" – sometimes doled out by doctors who want to legitimately treat pain, sometimes by physicians who want simply to shut up their patients – has prompted pharmacy robberies, and much worse. In fact, so many people have died from medication overdoses of late that they come to exceed car crashes as the US's top cause of accidental death – a first since the government started tabulating such data in 1979, according to the LA Times. This equates to "more deaths than heroin and cocaine combined".
Meanwhile, scripts for benzodiazepines – the class of anti-anxiety drugs including Xanax, Valium, Ativan, and Klonopin – have gone up 17% since 2006 to 94m annually, New York magazine notes. Generic Xanax, which goes by the name alprazolam, has become 23% more popular in that same timeframe "making it the most prescribed psycho-pharmaceutical drug and the 11th-most prescribed overall, with 46m prescriptions written in 2010".
Let's also not forget that one in four American women is on psychiatric medication. That's right – 25% of US women undergo chemical treatment for depression, anxiety, ADHD or another mental disorder. While it's clear that the US has a thing for drugs – which seems both dangerous and disconcerting – what is not immediately clear is why this is the case.
In the New York magazine article Listening to Xanax, author Lisa Miller ponders whether the demands of modern American life necessitate routine benzo use, quoting one expert as saying they "stop a gap that evolution has yet to fill. As humans try to control an exponentially growing number of inputs with which they are confronted, 'our attention becomes less flexible, our minds become more chattering, and the next thing we know, we're frantic'. Humans are ill-equipped to process or accommodate all these new signals." The result? Perhaps "people need a bridge – a pill – between what life doles out and what people can realistically handle".
So what exactly do these popular and highly addictive prescriptions do? Well, taking an opioid analgesic benzo anxiolytic makes you feel very good. They don't just relieve pain and worry, they produce psychic euphoria, a sense that the rest of the world has slipped away, especially when abused – perpetuating the potential for addiction. It would only make sense, then, to ask why so many Americans would want to feel this way: what is it about the nation's society and culture seemingly that necessitates such relief?
There are a couple of potential explanations. To begin, Americans live super high-strung lives, but without significant rewards that could potential justify these stress levels. Mother Jones has noted that the proportion of employed people working 50 or more hours weekly has skyrocketed since 1977 (with the exception of low-income men). Also, the US is one of a handful of countries that doesn't enforce weekly time off, paid annual leave, or paid maternity leave. A lot of this work is not compensated. It's not necessarily making people richer, since household income appears to be declining. But people keep up the pace because the employment market is weak, and they don't want to lose their jobs.
Reports indicate that overworked people tend not to be healthy or happy. Centers for Disease Control data have linked overtime with "poorer perceived general health, increased injury rates, more illnesses, and increased mortality". And two recent studies have linked long work hours to a higher risk of depression. Stress, incontrovertibly exacerbated by these factors, is "a major contributor to the initiation and continuation of alcohol or other drug abuse, as well as to substance abuse relapse after periods of abstinence", according to the National Institute on Drug Abuse. And, while it would be incorrect to draw a causal link between stress and widespread addiction, it's safe to say that this correlation cannot – and should not – be ignored.
The American way of life sounds like it is sick, and drug overuse and abuse might be a symptom of this illness – what happens when existential entrapment and chemical escapism intersect.