ADMINISTRATOR'S NOTE: Some truth of what the Mormon cult is really about…
Mormon Baptism Targets Anne Frank — Again
Anne Frank, the Jewish girl whose diary and death in a Nazi concentration camp made her a symbol of the Holocaust, was allegedly baptized posthumously Saturday by a member of the Church of Jesus Christ of Latter-day Saints, according to whistleblower Helen Radkey, a former member of the church.
The ritual was conducted in a Mormon temple in the Dominican Republic, according to Radkey, a Salt Lake City researcher who investigates such incidents, which violate a 2010 pact between the Mormon Church and Jewish leaders.
Radkey said she discovered that Annelies Marie "Anne" Frank, who died at Bergen Belsen death camp in 1945 at age 15, was baptized by proxy on Saturday. Mormons have submitted versions of her name at least a dozen times for proxy rites and carried out the ritual at least nine times from 1989 to 1999, according to Radkey. But Radkey says this is the first time in more than a decade that Frank's name has been discovered in a database that can be used both for genealogy and also to submit a deceased person's name to be considered for proxy baptism — a separate process, according to a spokesman for the church. The database is only open to Mormons.
A screen shot of the database sent by Radkey shows a page for Frank stating "completed" next to categories labeled "Baptism" and "Confirmation," with the date Feb. 18, 2012, and the name of the Santo Domingo Dominican Republic Temple.
As The Huffington Post has reported, Mormon posthumous proxy baptisms for Holocaust victims or Jews who are not direct descendants of Mormons has continued, despite church vows to stop such practices.
Negotiations between Mormon and Jewish leaders led to a 1995 agreement for the church to stop the posthumous baptism of all Jews, except in the case of direct ancestors of Mormons, but Radkey says she found that some Mormons had failed to adhere to the agreement.
The name of Nobel Peace Prize winner Elie Wiesel was recently submitted to the restricted genealogy website as "ready" for posthumous proxy baptism, though the church says the rite is reserved for the deceased, and Wiesel is alive. Wiesel, a Holocaust survivor, was among a group of Jewish leaders who campaigned against the practice and prompted the 2010 pact by which the Mormon Church promises to at least prevent proxy baptism requests for Holocaust victims.
Wiesel last week called on Republican presidential candidate and Mormon Mitt Romney, a former Mormon bishop who has donated millions to the church, to speak out about the practice.
The Romney campaign has previously refused to comment and referred The Huffington Post to the LDS church. HuffPost emailed a church spokesman for comment Tuesday, but did not immediately receive a reply.
Radkey's discovery of another possible proxy baptism for Frank follows an apology from the Mormon Church last week for recent posthumous baptisms of Nazi hunter Simon Wiesenthal's parents.
Radkey noted that the latest baptism of Frank by proxy is especially egregious, because she was an unmarried teenager who left no descendants. Mormon officials have stressed that church members are only supposed to submit the names of their ancestors, in accordance with the agreements.
"The security of the names submissions process for posthumous rites must be questioned, in view of the rash of prominent Jewish Holocaust names that have recently appeared on Mormon temple rolls," Radkey said about her latest find. "This one sailed straight through, with Anne's correct name in their 'secure' database."
Radkey said she expects once word gets out that church officials will scrub the records as they did with Wiesel and Weisenthal's parents.
The Mormon Church responded later Tuesday in a statement by spokesman Michael Purdy, sent to The Huffington Post: "The Church keeps its word and is absolutely firm in its commitment to not accept the names of Holocaust victims for proxy baptism."
"While no system is foolproof in preventing the handful of individuals who are determined to falsify submissions we are committed to taking action against individual abusers," the statement says, "It is distressing when an individual willfully violates the Church's policy and something that should be understood to be an offering based on love and respect becomes a source of contention."
ADMINISTRATOR'S NOTE: If readers of ACP did not see the article that appeared a couple of days ago the following might think the act of the U.S. military burning some copies of the Qur'an was an incendiary act, and we were just begging for violence to follow. The facts are the Qur'an's that were burned were from a library on a U.S. military base where it was discovered there were numerous vehement and volatile Islamic extremist handwritten notes and passages. The Qur'an's were discovered and burned to stop the Islamists from passing these radical messages around to each other via their professed "sacred book." If they deem it so sacred why then do they deface it with radical messages to transmit to each other? If readers are not aware of why please go to the February 22nd edition of "History 101" here on ACP and read the first part in a series titled "Muhammad: Prophet of War."
Islam cannot ferment hostility and war; pledge themselves to jihad and the extermination of any and all people who do not convert to Islam, and then when caught sending volatile messages to each other – in their own Qur'an on a U.S. military base (which begs the question what is really going on over there?) pitch a fit and begin to murder and set their own country ablaze. Their reasoning is alien to anything on this earth in any other people. And it is high time the West realized what is really going on and what Islam is really about. And to think of the hundreds of billions of U.S. dollars we've poured into Afghanistan and into the murderous criminal hands and bank accounts of Karzai and his henchmen.
So before anyone gasps, or thinks the U.S. is enraging these people needlessly, or we're at fault all the U.S. military was attempting to do is slow the flow of Islamic messages being passed from one rabid Islamic follower to another.
Quran burning incites deadly riots in Afghanistan
Newt Gingrich Criticizes U.S. Apology To Afghan Authorities For Burned
Qurans On Military Base
How will the 2013 Defense Budget Cuts Affect America's Economy?
From the Center for Security Policy
Frank J. Gaffney Jr., President of the Center, stated:
| | | | | |
| --- | --- | --- | --- | --- |
| Type of Business | Numbers of This Business Type 2000-2010 | Revenue for This Business Type 2010 | Revenue Losses for Business Type 2010 – at Least 9% Reduction | Revenue Losses for Business Type 2010 – at Least 18% Reduction |
| Minority Owned | 27,891 | $8,092,313,343 | -$728,308,232 | -$1,456,616,461 |
| Small Businesses | 37,404 | $27,577,729,134 | -$2,481,995,722 | -$4,963,991,440 |
| Small Disadvantaged | 36,210 | $9,972,058,230 | -$892,485,281 | -$1,794,970,551 |
| Veteran-Owned | 39,669 | $9,087,167,330 | -$817,845,091 | -$1,635,690,183 |
| Service-Disabled Veteran | 25,366 | $9,318,569,628 | -$838,671,301 | -$1,677,347,600 |
| Black American | 13,503 | $6,033,714,029 | -$543,034,286 | -$1,086,068,570 |
| Hispanic American | 19,377 | $9,094,000,704 | -$818,460,093 | -$1,636,920,194 |
| Asian-Pacific Owned | 20,205 | $7,613,211,567 | -$685,189,065 | -$1,370,378,134 |
| Women-Owned | 70,248 | $12,660,015,360 | -$1,139,401,429 | -$2,278,802,857 |
The Coalition for the Common Defense is an alliance of like-minded individuals and organizations who believe that without provision for the "common defense," as articulated by the Founders, the freedom that has allowed unprecedented opportunity and prosperity to flourish in this country would soon be imperiled. In this new age of budgetary cuts, the Coalition rejects the false choice between military strength and economic health contending that economic prosperity depends on a strong national defense. Through a series of events and strategic partnerships, the coalition is calling on elected officials, candidates for office and others who share our commitment to the common defense to uphold these principles.  We must return the United States to sensible fiscal principles without sacrificing our national security.
The Center for Security Policy is a non-profit, non-partisan national security organization that specializes in identifying policies, actions, and resource needs that are vital to American security and then ensures that such issues are the subject of both focused, principled examination and effective action by recognized policy experts, appropriate officials, opinion leaders, and the general public.
Click on the link below to view the film "The Third Jihad"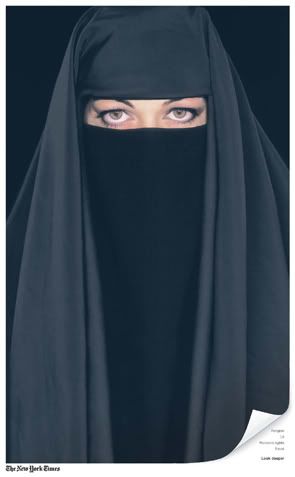 Click on the link below to watch "Islamic Indoctrination in American
Education System."
February 23, 2012
The Iranian Plan to Annihilate the Jews
By Reza  Kahlili
American Thinker
(See also in AT today: Reza  Kahlili and the Truth About Iran)
For  many years, I have tried to raise awareness not only of the threat posed by the  fanatics ruling Iran, but also of the injustices done to the Iranian  people.  This has drawn the ire of the mullah-appeasers and those in  alliance with the criminal Islamic regime in Iran.
Recently,  I revealed a shocking piece, "Ayatollah: Kill All Jews, Annihilate  Israel," in which a well-known strategist within the  Iranian government introduced a new doctrine not only to destroy Israel in a  preemptive attack, but also to commit to genocide and kill the Jewish  people.  The piece got international attention and made headlines across  the world.
The  facts in my piece were an exact copy of the original piece, which was published  in Iran.  I even left a link to the Iranian piece that interestingly was  not only written in Farsi, but also translated into English.  I wanted to  make sure that the world could see that my piece was a true and accurate  reflection of what was said in Iran.
I  wanted the world to see that the jihadists in Tehran had no shame in openly  calling for the mass murder of the people of another nation.   I wanted the world to realize that we were once again dealing with madmen who  had no interest in humanity, love, or peace, and that they were determined to  commit a grave crime, based on their belief in glorifying  Allah.
Even  though I did my best to make it easy to verify the facts, many Islamists, and  those supporting negotiations with the regime in Iran, launched an attack  against me and my article and did not hide their hatred for Israel and the  Jewish people.
In  their attacks, they not only tried to assassinate my character, but also tried  to deceive the readers, claiming that my piece was a lie and that no one in Iran  was calling for the killing of the Jewish people.
These  people failed to mention that just recently, the Iranian supreme leader once  again called Israel "a  cancerous tumor that should and will be cut" during his recent Friday prayer sermon.  One must be living in a cave not to have  heard Khamenei, President Mahmoud Ahmadinejad, and other officials of the  Islamic regime call for the destruction of Israel and how this "cancerous cell"  needs to be wiped off the face of the earth.
But  the clarity is in the piece that was published in Iran, which has a full  paragraph with the title "Israeli People Must be Annihilated."  All Iranian  state media are strictly pro-government and highly sensitive to any statement  that might cause the regime problems.  The original piece was published in  over 28 major official media sites  of the Islamic regime, including the Revolutionary Guards' Fars News Agency and  Mashregh News.  It does represent the official view of the Islamic  regime.
The site, Alef, which ran the piece, belongs to Ahmad Tavakoli, a  hard-line parliamentarian and a close ally of Khamenei.  The author,  Alireza Forghani (who
recently resigned his post as governor of southern  Iran's Kish Province over tensions with pro-Ahmadinejad circles), entered the  Basij forces when he was 14 and served one of the most fanatical elements of the  regime, the Ansare Hezb'allah in the city of Mashhad, from age 17 to 21.   He continued his education in the field of analytical strategy.   He was one of the first within the Iranian government to call Khamenei an  imam, and is an analyst and a strategy specialist in Khamenei's camp.  He  has the following in his bio on his blog:
Favorite  book: The Absolute Rule of the Jurisprudent

Favorite  sport: Jihad in fierce war
But  let's take direct quotes from the  original piece, which was published in English:
In  the name of Allah Iran must attack Israel…

The  necessity of Israel annihilation … :

Today,  the first Qibla of the Muslims has been occupied by Israel, a cancerous tumor  for the Middle East. Today, Israel is causing division using all evil means.  Every Muslim is obliged to equip themselves against Israel. … and since the  potential danger is facing the foundations of Islam, it is necessary for the  Islamic governments in particular and other Muslims in general to remove this  corrupting material by any means. All our troubles are due to Israel! And Israel  results from America too.

Military  Aspects of Iranian Attack on Israel

In  order to attack Iran, Israel needs western and U.S. assistance, permission and  coordination. In the current situation and passiveness of U.S. and the West,  Iran should wipe out Israel.

…  Based on preemptive defense doctrine, Israel should get under heavy military  strikes through first and final strikes. In the primary step of first scene,  ground zero points of Israel should be annihilated by Iranian military attacks.  To get this end, Iran can use long-range missiles. The distance from Iranian  easternmost point to westernmost point of Israel is about ۲۶۰۰ km (2,600km).  Strategic targets deep inside Israeli soil are in the range of Iranian  conventional missiles.

Israeli  People Must Be Annihilated

Israel  is the only country in the world with a Jewish majority. According to the last  census of Israel Central Bureau of Statistics, this country has a population of ۷.۵ (7.5) million including ۵.۷ (5.7) million Jews …

Residents  of Tel Aviv, Jerusalem and Haifa can be targeted even by Shahb ۳ (3). Population  density in these three adjacent areas composes about ۶۰ % (60%) of Israeli  population. Sejjil missiles can target power plants, sewage treatment  facilities, energy resources, transportation and communication infrastructures;  and in the second stage Shahab ۳ and Ghadr missiles can target urban settlements  until final annihilation of Israel people.
There  is no need to post the whole piece, as the link here is available for all to see.
The  point is that my piece was a true reflection of this new doctrine and shocking  ideology of genocide of the Jewish people.
However,  in order to see the truth, one must be faithful to one's spirit.  In Iran,  Basiji bullies, Revolutionary Guards armed to the teeth, and Ansare Hezb'allah  thugs with chains and knives attack those bold enough to reveal the truth.   In America, the mullah-appeasers attack and character-assassinate those who  reveal the truth about this criminal regime. There's no difference between the  two.
I  do not take these attacks on me to heart, as I choose truth over lies, love over  hate, justice over injustice, and light over darkness.  I choose to be the  voice of the voiceless.  Although it is a constant battle on many fronts, I  know that in my heart that I walk the path of My Lord.
I  do not expect those who have chosen evil to understand, but again, if they had  any dignity, if they had respect for humanity, then they would not support a  regime that stones women to death, a regime that rapes and tortures Iranian boys  and girls to suppress their desire for freedom, a regime that chops off hands  and feet in punishment for stealing, a regime that lashes Iranians as punishment  for not adhering to Islamic rules and savagely attacks anyone opposing it.   This is a regime that is at the helm of worldwide terrorism in which many of its  officials are wanted either by Interpol or courts around the world for terrorist  acts and assassinations.
Though  it saddens me to know there are such individuals among us — individuals who  profess loyalty to a barbaric regime — I am happy to report that even they will  not be able save the criminals ruling Iran.  Their final outcome is in the  hands of God.
Long  Live the Iranian People.
God  Bless America.
Reza  Kahlili is a  pseudonym for a former CIA operative in Iran's Revolutionary  Guards and the author of the award-winning book A Time  to Betray.   He is a senior fellow with EMPact  America and teaches  at the U.S. Department of Defense's Joint Counterintelligence Training Academy  (JCITA).
Read more: http://www.americanthinker.com/2012/02/the_iranian_plan_to_annihilate_the_jews.html#ixzz1nNFM0bLc
Western Financial Organizations Now Reaching Out to Muslim
Brotherhood
Defense of Marriage Act ruled unconstitutional by judge
The ruling by a U.S. district judge was the first since the Obama administration announced a year ago that it would no longer defend a law it considers discriminatory.
February 23, 2012
Sens. Patrick Leahy (D-Vt.) and Dianne Feinstein (D-Calif.) at a hearing on the Defense of Marriage Act last summer in Washington. (Scott Applewhite / Associated Press
A judge on Wednesday declared the 1996 Defense of Marriage Act unconstitutional and ordered the federal government to ignore the statute and provide health benefits to the wife of a lesbian federal court employee.
In his 43-page ruling, White said "tradition alone" doesn't justify legislation that targets a vulnerable social group.
Gay rights advocates heralded White's ruling.
Click the link below for information regarding "The Isaiah 9: 10
judgment."
The political beliefs of Barack Obama, said Rick Santorum last week, come out of "some phony theology. … Not a theology based on the Bible, a different theology, but no less a theology."
Given the opportunity on "Face the Nation" to amend his remarks, Santorum declined the offer and plunged on:
"I don't question the president's faith. I've repeatedly said that I believe the president is a Christian. He says he is a Christian. I am talking about his worldview and the way he approaches problems in this country. … They're different than how most people do in America."
Obama's surrogates on the Sunday shows charged Santorum with questioning the president's faith.
Not exactly. What Santorum is saying is that in the struggle for the soul of America, though Obama may profess to be, and may be, a Christian, he is leading the anti-Christian forces of what Pope Benedict XVI has called "radical secularism."
In Plano, Texas, last week, Santorum was even more explicit:
"They (the Obamaites) are taking faith and crushing it. Why? Why? When you marginalize faith in America, when you remove the pillar of God-given rights, then what's left is the French Revolution. … What's left in France became the guillotine.
"Ladies and gentlemen, we're a long way from that, but if we … follow the path of President Obama and his overt hostility to faith in America, then we are headed down that road."
Santorum is saying that where Thomas Jefferson attributed our human equality and our right to life and liberty to a Creator, secularism sees no authority higher than the state. But what the state gives, the state can take away.
The media think Santorum is singing "Onward Christian Soldiers" while heading off into the fever swamps. But Santorum is wagering his political future on his assessment of where we are in 2012.
He sees America dividing ever more deeply between those who hold to traditional Christian views on marriage, life and morality, and those who have abandoned such beliefs. He believes that the former remain America's silent majority, and he is offering himself as their champion against a militant secularism that has lately angered more than just the right.
Last week, Santorum declared that radical environmentalism is also rooted in this same anti-Biblical view of mankind's purpose here on earth.
"I think that a lot of radical environmentalists have it backwards. This idea that man is here to serve the earth as opposed to husband its resources and be good stewards of the earth. Man is here to use the resources and use them wisely, but man is not here to serve the earth."
This is straight out of Genesis:
"Then God said, 'Let us make human beings in our image, in our likeness, so that they may rule over the fish in the sea and the birds in the sky, over the livestock and all the wild animals, and over all the creatures that move along the ground."
Santorum seems to want to steer his primary and general election campaign into a conflict that goes back deep into American history and has surfaced time and again.
An early triumph of secularism came with the Scopes trial in 1923 in Dayton, Tenn. Clarence Darrow, defending a teacher who had violated state law by introducing Darwin's theory of evolution into the classroom, mocked the Old Testament teachings of the Evangelical Christians, to the merriment of the establishment.
From that day on, Darwinism was taught in our schools, first as theory, then as fact, then as higher truth. With the Darwinian tenet — we evolved, we were not created — established truth in the public schools, secularism set about driving its enemy, Christianity, out completely.
Under the Warren Court in the 1950s and 1960s, it succeeded.
All Christian commandments, holidays, prayers, pageants and plays were gone. Where Woodrow Wilson, Harry Truman and Jimmy Carter had declared that America is a Christian nation, Obama has declared, "We do not consider ourselves a Christian nation," but rather a nation of all faiths.
Santorum is undeniably taking an immense gamble here.
First, he is wagering that by emphasizing his moral, social and cultural conservatism, he can trump Mitt Romney's Bain Capital job-creator card.
Second, he is wagering that Obama, with his latest attempt to impose secular values on Catholic institutions, can be portrayed as possessed of an "overt hostility to faith in America."
Third, he is wagering that he has the rhetorical and political skills to make this case to the nation through the prism of a hostile media.
Fourth, he is betting that these issues are also the concern of a plurality of Americans in a country far different from the one he grew up in.
Finally, Santorum is betting that Americans still believe this is God's country, that America's laws should reflect his Law, and that they will elevate to the presidency a man who presents himself as the instrument to carry out God's will.
Amy L. Contrada
Click on the following link to read Mitt Romney's CPAC Speech His Claims
Versus the Truth By Amy L. Contrada
HALF of Americans don't pay income tax despite crippling government
debt
Daily Mail UK
Only half of U.S. citizens pay federal income tax, according to the latest available figures.
In 2009, just 50.5 per cent of Americans paid any income tax to the federal government – the lowest proportion in at least half a century.
And the number of people outside the tax system could have climbed even higher since as the economic downturn has continued to bite and unemployment has remained high.
The decreasing number of taxpayers threatens government revenues, and could also cause resentment from those who believe that welfare recipients are taking money out of the economy.
151.7million U.S. citizens paid no federal income tax in 2009, according to figures compiled by the Heritage Foundation, a right-wing think tank.
In 1984, the middle of the Reagan era, 85 per cent of Americans paid federal income tax, meaning just 34.8million people did not.
The figures include children, the retired and others who do not participate in the labour force.
Nonetheless, they largely reflect the sudden jump in the unemployment rate after the 2008 financial crisis and subsequent recession.
Unemployment rose from around five per cent at the beginning of 2008 to a high of 10 per cent in October 2009.
As well the increased number of jobless people, the reduction in the number of taxpayers is a result of low-income workers taking pay cuts and reduced hours, and therefore slipping out of the tax system.
It also includes people who illegally fail to file a tax return even though they might have earned enough money to do so.
Another finding by the Heritage Foundation shows that 21.8 per cent of U.S. citizens receive financial assistance from the federal government.
This means that 67.3million people – a record high – are 'dependent on the federal government', excluding government employees who rely on the public sector for their salaries.
The conjunction of fewer taxpayers with higher welfare payments has led to intense pressure on the public purse, with the national deficit running at $1.3trillion per year.
The Heritage Foundation argues that the reduction in the number of taxpayers will create an electorate dominated by non-taxpayers, who will always support higher taxes and spending because their own money is not at stake.
Buying The Vote: 12 Facts About Super PACs
22 Feb 2012 03:16 PM PST
Obama administration 'stonewalling' freedom of information request on
Planned Parenthood funding
MANCHESTER, NEW HAMPSHIRE, February 22, 2012, (LifeSiteNews.com) – The Obama administration is "stonewalling" on a Freedom of Information Act request about why it chose to fund the local affiliate of Planned Parenthood after New Hampshire's state government cut off state funds, according to a lawyer with the Alliance Defense Fund.
The New Hampshire Executive Council – a part of the state government's executive branch – denied Planned Parenthood of Northern New England (PPNNE) a $1.8 million grant last June, while approving family planning contracts with nine institutions that do not provide abortions. Its members suggested the state "should find health centers who would be able to utilize these monies more effectively than Planned Parenthood, which was unwilling to give the Executive Council the proper assurances and documentation of how this money was going to be spent," ADF-affiliated attorney Michael Tierney told LifeSiteNews.com.
Then, in August, the HHS informed state officials that it would open the Title X grant in 2012 to a competitive bid. However, a local clinic in Manchester says it never received a response about how to apply. Instead, U.S. Senator Jeanne Shaheen, D-NH, announced she had written a letter urging Kathleen Sebelius to make a "direct grant" to Planned Parenthood. (ADF's legal complaint records that Shaheen received $390,000 in political donations from Planned Parenthood, EMILY's List, and NARAL Pro-Choice America in 2008.)
The Obama administration subsequently made a direct $1 million grant to PPNNE. Councilor David Wheeler said the action smacked of "arrogance," saying, "Even though the state of New Hampshire turned down Planned Parenthood as a contractor, the Obama administration says you're going to take it anyway, whether you like it or not." Three councilors filed a formal complaint.
New Hampshire Right to Life filed an FOIA request to determine if HHS ever actually made the grant competitive, or received assurances PPNNE would not divert tax dollars to promoting abortion. It has yet to receive two-thirds of the documents it has requested.
According to the HHS website, "Under the FOIA program, agencies initially have 20 working days and may take an additional ten (10) working days to respond to the request." Tierney said the process has taken 130 days, and the government has yet to give a deadline for compliance.
Federal officials repeatedly told the pro-life organization it had to change its wording or petition another agency of government before HHS could provide the documents, as required by law.
"I think it was a run-around," Tierney told LifeSiteNews, adding that some of their explanations bordered on the "comical."
New Hampshire RTL has received 465 of 1,225 requested pages – including many duplicates of the same document. "For example, the Susan B. Anthony List issued a press release on these Planned Parenthood grants. I think I've received that 30 times already," Tierney told LifeSiteNews.com. Tierney added HHS officials sent him copies of e-mails he had sent them. "But Planned Parenthood's grant application? I haven't received even one copy of that."
The New Hampshire House of Representatives voted last month to divest Planned Parenthood of state tax funds by a wide margin. That bill is now before the state senate, and Tierney thinks senators deserve information related to the grant process before casting a vote – particularly information relating to the Executive Council's suspicions that PPNNE would not be able to assure Title X money would not be illegally used for abortion.
Such fears are not without basis. A compilation of state audits and whistleblower lawsuits assembled by the ADF uncovered an alleged $99 million in waste, abuse, and potential fraud by at least 20 percent of all national Planned Parenthood affiliates.
Slow compliance from Washington is nothing new, Tom Fitton, president of the legal watchdog group Judicial Watch, told LifeSiteNews.com.
New Hampshire Right to Life's treatment adds corroboration to claims that the Obama administration has politicized the FOIA process to deny information to its perceived enemies, he said. FOIA requests filed by the NAACP Legal Defense Fund, the Mexican American Legal Defense Fund, and National Public Radio were answered in less than the 20 working days – sometimes the same day – while requests filed by conservative institutions such as the Washington Times, Human Events, and the English First Foundation dragged on for months or were never answered.    "You can't treat people unequally based on where you think they're coming from in terms of philosophy," Fitton said. "This is what the administration seems to be doing."
Fitton said the problem of federal evasion "goes way back" – and things are only getting worse. "Comparing [the Obama administration] to the Bush administration, which was supposedly the pinnacle of secrecy, it's a lot worse," Fitton told LifeSiteNews.com. "Administratively, they play more games, and in court they're as hardcore."
"You have an administration that is more secretive than the Bush administration," he said.
Many of Judicial Watch's investigations have requested documents about RU-486, the Plan B "morning after pill," and the Gardasil vaccine.
Fitton said Judicial Watch has sued the government at least 60 times to receive documents it has requested under the FOIA law.
"There's a real problem with lawlessness in Washington," Fitton said. "It's about time we see this administration follow the law."