Re-thinking mission in secular Europe
by Stoyan Zaimov
The Christian Post
Wednesday, February 22, 2012, 14:27 (GMT)
The Comboni Missionaries are looking again at how to reach spiritually poverty-stricken Westerners of the 21st century AP
Christian evangelism and missionary work is most often associated with outreach in impoverished nations around the world – but growing secularism in Europe is forcing some organisations to focus on the continent where much of the church underwent its early development.
The rising trend of secularism has been well documented in recent times – in a 2005 Eurobarometer Poll, 52 per cent of European citizens who responded to the survey said they believe in God. In some nations, like Sweden, that number was as low as 23 percent.
As immigrants continue to settle in Europe and change the demographic and social landscape of the continent, new evangelism opportunities are unfolding and some organisations, such as the Comboni Missionaries of the Heart of Jesus are looking to develop new strategies to get Europeans believing in God again.
The organisation was founded in Italy in 1857 by St Daniel Comboni and is a congregation of priests and lay missionaries working for evangelisation, education, and advocacy around the world,
At a conference in Pesaro, Italy, last week around 50 Combonian missionaries who have worked for many years in places such as Africa and in Latin America, questioned themselves on their place today in society and in the European churches, aiming to define common lines for a renewed mission project and a more effective presence in Europe, the Vatican News shared.
"If on other continents we are facing a scandalous poverty, linked to phenomena such as hunger, various kinds of social and economic injustice, diseases that reap a heavy toll of victims, shortages of educational opportunities for the young generations and so forth, in Europe there are other forms of poverty that are perhaps even more serious: poverty of values, poverty of the sense of life, an incapacity for sharing, the quest for power and pleasure and the insatiable possession of material goods," explained Father Alberto Pelucchi, Vicar General of the Comboni Institute.
He expressed hope that new openings for evangelism in Europe might increasingly take shape.
Mary Bertolini, the Communications Director at Comboni Missionaries, told The Christian Post that the conference provided a venue for discussion of the need not only to step up evangelisation in Europe, but to give it a whole new approach.
"I don't think the Comboni Missionaries have a set plan as to what that approach should be other than that it needs to take into consideration the modern, industrialised, technological, spiritually poverty-stricken Westerners of the 21st century. The Catholic Church is aware of this need to evangelise differently and the Comboni Missionaries are working towards finding a way to do that," Bertolini said.
Fr Brian Quigley, a pastor working with the organisation, added: "The new immigrants coming into and making Europe their home will be an active part of the new face of evangelisation there.
"The Comboni Missionaries in Italy, and on a smaller scale in London, are currently in active ministry to immigrants."
Petition supporting traditional marriage gathers 15,000 signatures
Tuesday, February 21, 2012, 14:41 (GMT)
A petition calling upon the Government to maintain the existing definition of marriage has notched up 15,000 signatures just one day after it was launched.
The petition was launched yesterday by the Coalition for Marriage (C4M) in opposition to the Government's attempts to redefine marriage to include gay unions.
The coalition has the support of MPs and church leaders, including the former Archbishop of Canterbury, Lord Carey.
The Government is due to begin its consultation on the introduction of same-sex marriage next month and has indicated its support for the change.
A poll conducted by ComRes for C4M has found that the majority of people in Britain (51%) want the existing definition of marriage as a union between one man and one woman to remain.
Only a third (34%) said they supported the proposed change.
C4M's chairman Colin Hart said: "None of the main political parties said in their manifestos that they would make this massive cultural change.
"It is politically dishonest of the Government to declare that the consultation will be about the mechanics of the change instead of the principle.
"Has there ever been a worse case of aggressive political correctness being imposed by stealth?"
On the web: c4m.org.uk
Church is 'under-appreciated', says Queen
Posted: Thursday, February 16, 2012, 10:37 (GMT)
Queen Elizabeth II and the Archbishop of Canterbury, Dr Rowan Williams leave Lambeth Palace, in central London, followed by the Duke of Edinburgh and Jane Williams after attending a Diamond Jubilee… PA
At a time of increasing division between faith and secularism, the Queen has delivered a robust defence of the Church and faith in British society.
In a speech to a multi-faith gathering at Lambeth Palace, the official residence of the Archbishop of Canterbury, the Queen said the Church of England was "under-appreciated" and "misunderstood".
Addressing the leaders of Britain's nine main religions, the Queen said the faiths provided "critical guidance" for life and relations with others.
"The concept of our established Church is occasionally misunderstood and, I believe, commonly under-appreciated," she said.
"Its role is not to defend Anglicanism to the exclusion of other religions.  Instead, the Church has a duty to protect the free practice of all faiths in this country."
The Queen went on to say that the Church of England had created an environment for people of faith and none to "live freely" and that the Church was "woven into the fabric of this country".
"The Church has helped to build a better society – more and more in active co-operation for the common good with those of other faiths.
"This occasion is thus an opportunity to reflect on the importance of faith in creating and sustaining communities all over the United Kingdom."
She said faith could act as a "spur for social action" and that religious groups "remind us of the responsibilities we have beyond ourselves".
The Queen's address is timely, coming just days after a landmark High Court ruling banning the saying of prayers at town council meetings.
The ruling put an end to centuries of tradition at Bideford Town Council in Devon following a complaint by atheist councillor Clive Bone.
This week Baroness Warsi warned that British society was being taken over by a "militant secularisation" the instincts of which are "deeply intolerant".
The Muslim Cabinet minister criticised the way in which Christianity had been written out of the European Constitution and said that faith had been "neglected, undermined – and yes, even attacked – by governments" in recent years.
Baroness Warsi made the comments ahead of a visit to the Vatican where she was due to meet the Pope.
She was accompanied by the Archbishop of Westminster, Vincent Nichols, Culture Secretary Jeremy Hunt, Northern Ireland Secretary Owen Paterson, and Scottish Secretary Michael Moore.
Turkey Will Not Allow NATO to Share Intelligence with Israel
By Robert Spencer
Rapidly Islamizing Turkey ratchets up its new hostility to Israel. Will this result in its removal from NATO? Almost certainly not, as long as Barack Obama is president. "Turkey will not allow NATO to share intelligence with Israel," from AFP, February 17:
Turkey will never allow any third country, particularly Israel, to use intelligence obtained by a NATO radar system, its foreign minister said on Friday.


"We will never allow any third country to use any NATO facility. Our position will be even more clear if it is particularly Israel," Davutoglu told a joint news conference with visiting NATO chief Anders Fogh Rasmussen in Ankara.
His remarks came after some media outlets reported that the United States and Israel have carried out a joint missile test by using intelligence gathered by a NATO radar system based in eastern Turkey.
Last year Ankara decided to host in a military facility base near Malatya in the southeast an early warning radar as part of NATO's defense architecture.
"It is a NATO system and we appreciate that Turkey has agreed to host one of the facilities," said Rasmussen.
"Data are shared within our alliance among the allies. It is a defence system to protect the populations of NATO allies," he added without mentioning Israel, which is not a NATO member.
Turkey's relations with one-time regional ally Israel plunged into deep crisis in 2010 when Israeli forces killed nine Turks in a raid on a Turkish ferry, part of an activist flotilla seeking to breach Israel's naval blockade of Gaza.
In 2011, Turkey expelled the Israeli ambassador and axed military ties and defence trade after Israel's refusal to apologise and compensate the flotilla victims…
Putin: Russia needs stronger military
Mr Putin said Russia would never give away its potential of strategic deterrence
Russian Prime Minister Vladimir Putin has backed the modernisation of his country's military, less than a fortnight before the presidential vote.
"We must not tempt anyone with our weakness," he wrote in a newspaper.
Mr Putin is widely expected to win the 4 March election and demonstrations have taken place both against and in support of his likely return to power.
President Dmitry Medvedev was meeting opposition movement leaders on Monday in an attempt to calm the protests.
It was the first such meeting at the Kremlin since Mr Putin's United Russia party won December parliamentary elections that have been overshadowed by allegations of widespread vote-rigging.
Although no information was given by the Kremlin, a leading figure in the opposition movement, Sergei Udaltsov, wrote on his Twitter feed that they would discuss political reform and demands for meetings about fair elections.
'Scuffle'
The meeting came after opposition activists were reportedly involved in a scuffle with pro-Putin supporters outside the Moscow mayor's office on Monday morning, as both sides attempted to file applications for rallies on 5 March, the day after the vote.
Hundreds of motorists drove around the Kremlin on Sunday flying white ribbons and balloons – symbols of the protest movement. A separate rally took place on Saturday in support of Mr Putin.
In his article published on Monday by state newspaper Rossiiskaya Gazeta, the leading presidential candidate said Russia was planning to spend 23tn rubles (£487bn; $772bn) over the next decade on 400 intercontinental ballistic missiles and more than 600 warplanes as well as nuclear submarines and S-400 missile defence systems.
Mr Putin said Russia would never give away its potential of strategic deterrence and had to look ahead to the next 30-50 years. Moscow would provide an "effective and asymmetrical" response to Nato's planned missile defence shield in Europe, he said.
For Women Under 30, Most Births Occur Outside Marriage
Nicole Bengiveno/The New York Times
Amber Strader, of Lorain, Ohio, described her pregnancies as largely unplanned, a byproduct of relationships lacking commitment. More Photos »
Published: February 17, 2012
LORAIN, Ohio — It used to be called illegitimacy. Now it is the new normal. After steadily rising for five decades, the share of children born to unmarried women has crossed a threshold: more than half of births to American women under 30 occur outside marriage.
The New York Times
Once largely limited to poor women and minorities, motherhood without marriage has settled deeply into middle America. The fastest growth in the last two decades has occurred among white women in their 20s who have some college education but no four-year degree, according to Child Trends, a Washington research group that analyzed government data.
Among mothers of all ages, a majority — 59 percent in 2009 — are married when they have children. But the surge of births outside marriage among younger women — nearly two-thirds of children in the United States are born to mothers under 30 — is both a symbol of the transforming family and a hint of coming generational change.
One group still largely resists the trend: college graduates, who overwhelmingly marry before having children. That is turning family structure into a new class divide, with the economic and social rewards of marriage increasingly reserved for people with the most education.
"Marriage has become a luxury good," said Frank Furstenberg, a sociologist at the University of Pennsylvania.
The shift is affecting children's lives. Researchers have consistently found that children born outside marriage face elevated risks of falling into poverty, failing in school or suffering emotional and behavioral problems.
The forces rearranging the family are as diverse as globalization and the pill. Liberal analysts argue that shrinking paychecks have thinned the ranks of marriageable men, while conservatives often say that the sexual revolution reduced the incentive to wed and that safety net programs discourage marriage.
Here in Lorain, a blue-collar town west of Cleveland where the decline of the married two-parent family has been especially steep, dozens of interviews with young parents suggest that both sides have a point.
Over the past generation, Lorain lost most of two steel mills, a shipyard and a Ford factory, diminishing the supply of jobs that let blue-collar workers raise middle-class families. More women went to work, making marriage less of a financial necessity for them. Living together became routine, and single motherhood lost the stigma that once sent couples rushing to the altar. Women here often describe marriage as a sign of having arrived rather than a way to get there.
Meanwhile, children happen.
Amber Strader, 27, was in an on-and-off relationship with a clerk at Sears a few years ago when she found herself pregnant. A former nursing student who now tends bar, Ms. Strader said her boyfriend was so dependent that she had to buy his cigarettes. Marrying him never entered her mind. "It was like living with another kid," she said.
When a second child, with a new boyfriend, followed three years later — her birth control failed, she said — her boyfriend, a part-time house painter, was reluctant to wed.
Ms. Strader likes the idea of marriage; she keeps her parents' wedding photo on her kitchen wall and says her boyfriend is a good father. But for now marriage is beyond her reach.
"I'd like to do it, but I just don't see it happening right now," she said. "Most of my friends say it's just a piece of paper, and it doesn't work out anyway."
The recent rise in single motherhood has set off few alarms, unlike in past eras. When Daniel Patrick Moynihan, then a top Labor Department official and later a United States senator from New York, reported in 1965 that a quarter of black children were born outside marriage — and warned of a "tangle of pathology" — he set off a bitter debate.
By the mid-1990s, such figures looked quaint: a third of Americans were born outside marriage. Congress, largely blaming welfare, imposed tough restrictions. Now the figure is 41 percent — and 53 percent for children born to women under 30, according to Child Trends, which analyzed 2009 data from the National Center for Health Statistics.
Still, the issue received little attention until the publication last month of "Coming Apart," a book by Charles Murray, a longtime critic of non-marital births.
Large racial differences remain: 73 percent of black children are born outside marriage, compared with 53 percent of Latinos and 29 percent of whites. And educational differences are growing. About 92 percent of college-educated women are married when they give birth, compared with 62 percent of women with some post-secondary schooling and 43 percent of women with a high school diploma or less, according to Child Trends.
Almost all of the rise in nonmarital births has occurred among couples living together. While in some countries such relationships endure at rates that resemble marriages, in the United States they are more than twice as likely to dissolve than marriages. In a summary of research, Pamela Smock and Fiona Rose Greenland, both of the University of Michigan, reported that two-thirds of couples living together split up by the time their child turned 10.
In Lorain as elsewhere, explanations for marital decline start with home economics: men are worth less than they used to be. Among men with some college but no degrees, earnings have fallen 8 percent in the past 30 years, according to the Bureau of Labor Statistics, while the earnings of their female counterparts have risen by 8 percent.
"Women used to rely on men, but we don't need to anymore," said Teresa Fragoso, 25, a single mother in Lorain. "We support ourselves. We support our kids."
Fifty years ago, researchers have found, as many as a third of American marriages were precipitated by a pregnancy, with couples marrying to maintain respectability. Ms. Strader's mother was among them.
Today, neither of Ms. Strader's pregnancies left her thinking she should marry to avoid stigma. Like other women interviewed here, she described her children as largely unplanned, a byproduct of uncommitted relationships.
Some unwed mothers cite the failures of their parents' marriages as reasons to wait. Brittany Kidd was 13 when her father ran off with one of her mother's friends, plunging her mother into depression and leaving the family financially unstable.
"Our family life was pretty perfect: a nice house, two cars, a dog and a cat," she said. "That stability just got knocked out like a window; it shattered."
Ms. Kidd, 21, said she could not imagine marrying her son's father, even though she loves him. "I don't want to wind up like my mom," she said.
Others noted that if they married, their official household income would rise, which could cost them government benefits like food stamps and child care. W. Bradford Wilcox, a sociologist at the University of Virginia, said other government policies, like no-fault divorce, signaled that "marriage is not as fundamental to society" as it once was.
Even as many Americans withdraw from marriage, researchers say, they expect more from it: emotional fulfillment as opposed merely to practical support. "Family life is no longer about playing the social role of father or husband or wife, it's more about individual satisfaction and self-development," said Andrew Cherlin, a sociologist at Johns Hopkins University.
Money helps explain why well-educated Americans still marry at high rates: they can offer each other more financial support, and hire others to do chores that prompt conflict. But some researchers argue that educated men have also been quicker than their blue-collar peers to give women equal authority. "They are more willing to play the partner role," said Sara McLanahan, a Princeton sociologist.
Reviewing the academic literature, Susan L. Brown of Bowling Green State University recently found that children born to married couples, on average, "experience better education, social, cognitive and behavioral outcomes."
Lisa Mercado, an unmarried mother in Lorain, would not be surprised by that. Between nursing classes and an all-night job at a gas station, she rarely sees her 6-year-old daughter, who is left with a rotating cast of relatives. The girl's father has other children and rarely lends a hand.
"I want to do things with her, but I end up falling asleep," Ms. Mercado said.
Media Matters Received $50,000 Grant to 'Monitor' Religious Media?
February 17, 2012|2:21 pm
A liberal media watchdog group was purportedly given a grant to expand their monitoring and fact
checking of religious broadcasts.
According to a weeklong "inside" series by The Daily Caller, Media Matters for America once received a $50,000 grant to "monitor and attack" religious news outlets like the Christian Broadcasting Network and Focus on the Family, though the exact details remained unclear.
Tax returns allegedly revealed that the ARCA Foundation, a grant making organization focused on advancing social equity, justice and democracy in the U.S. and abroad, allotted the money in 2006 when Congresswoman Donna Edwards of Maryland's 4th District, was the executive director.
From that point on, Media Matters published hundreds of posts about CBN, criticizing founder Pat Robertson, as well as other religious broadcasters including the late Rev. Jerry Falwell, Focus on the Family's chairman emeritus James Dobson, Catholic League's William Donohue, and The Southern Baptist Theological Seminary President Albert Mohler.
Titles included "Is there any tragedy Pat Robertson won't exploit," "Pat Robertson tells Christian viewer named Mohammad to change his name to "Mo or something," "Focus on the Family's Minnery Contradicted himself regarding group's involvement with Abramoff associate Reed in casino scheme," and "Dobson, Mohler invented controversial statements by feminist Linda Hirshman."
Under Internal Revenue Service regulations, the Daily Caller reported that nonprofits like Media Matters – a registered 501(c)(3) organization – must honor any restrictions that individuals or institutions (i.e. The ARCA Foundation) placed on their awarded funds.
An IRS employee, however, explained to The Christian Post over the phone that according to their code, there were no such regulations, and it was a legal matter more than anything.
The ARCA Foundation additionally revealed that their organization would sometimes specify how they wanted their funds to be used, especially when applicants submitted a general proposal rather than a project proposal, leaving to question how the grant would be spent.
But it was still "largely up to the recipients," the spokesman told CP. They also made clear that "not one penny" of their grant money was to be spent on lobbying, which they considered illegal.
The Daily Caller pointed out, however, that some of their grantees included many left-wing organizations like Common Cause, a nonprofit nonpartisan citizen's lobbying organization, National People's Action, radio/TV news program Democracy Now! and the Foundation for National Progress, the publisher of the Mother Jones magazine.
When asked for a response about the Media Matters grant, ARCA remained unwilling to comment.
Jess Levin, a spokeswoman for Media Matters, also stated on the phone that their organization would not be commenting on any of the articles written by The Daily Caller.
Congresswoman Donna Edwards did not return an email seeking clarification as well.
Responding to the purported "monitoring" by Media Matters, CBN Spokesman Chris Rolan shared with CP, "CBN has been broadcasting for more than 50 years with 'The 700 Club' being one of the longest running programs in television history."
"CBN's mission is to reach out to everyone with the Gospel message. Certain organizations that are monitoring us are doing so with an explicit mission of promoting their own political agenda at our expense. We welcome everyone to watch CBN's programming, as long as their reporting is fair and accurate, which, unfortunately, has not always been the case."
Ironically, Media Matters penned on their website that they were dedicated to comprehensively monitoring, analyzing, and correcting conservative "misinformation" in the U.S. media.
"Media Matters for America put in place, for the first time, the means to systematically monitor a cross section of print, broadcast, cable, radio and Internet media outlets for conservative misinformation –news of commentary that is not accurate, reliable, or credible and that forwards the conservative agenda – every day, in real time."
"Media Matters works daily to notify activists, journalists, pundits, and the general public about instances of misinformation, providing them with the resources to rebut false claims and to take direct action against offending media institutions."
The nonprofit organization, founded in 2004 by journalist and author David Brock, has yielded a mixed reception.
While some deem it to be a powerful player in Democratic politics, the group in regular contact with political operatives inside the Obama administration, critics find that the site "carries no weight" because their dedication to "critiquing distortions by conservatives."
The left-wing group also came under fire when many of its opponents including Fox News, one of their "central enemies" who they declared an "all-out" war on in 2010, began questioning Media Matters' tax-exempt status, which was received through their assertion as an educational charity examining the media.
Congressional Republicans have been looking into the matter as well because of Media Matters' liberal, political advocacy and its alleged distribution of information to the Democratic Party – an illegal act for a tax-exempt organization.
The New York Post reported that Brock's group would be spending $20 million this year in a campaign to influence news coverage that would cast a favorable light on the Obama administration as well
Facebook shuts down pro-life message
After allowing do-it-yourself abortion instructions to be posted
by Dave Tombers
Dave Tombers is a retired police officer, former teacher, ex-Realtor, and past chairman of a large Christian school.  Dave lives with his wife, 6 kids, and 2 dogs and has been writing articles for several years.
Editor's note: There is an image in the lower part of this story that may be a concern for some viewers.
Prominent pro-life advocate Bryan Kemper is questioning Facebook after it removed his pro-life message, a move that followed on the heels of the company's decision to allow the posting of directions on how to perform an abortion at home.
Just last month, the popular social media site issued an apology to Rebecca Gomperts for temporarily censoring her do-it-yourself abortion instructions she had posted as her profile picture.
But this week Kempers' message was shut down and he wants pro-life Facebook users to sound the alarm.
There have been several reports that after Facebook took down Gomberts' abortion instructions, they were restored and an apology was issued.
The instructions, currently posted in several different languages on Gomperts' profile page, encourage girls to "lie" to a pharmacist in order to obtain the necessary abortion producing drugs, give step-by-step instructions on how many pills to take, and then encourage girls to lie about having a miscarriage after an at-home abortion.
The instructions, in part, are as follows:
"Go to the pharmacy and buy 12 tablets of Misoprostol. (Say it is for your grandmother with arthritis)"
She then advises that if a trip to the doctor is necessary after the self-treatment, "You can tell them you had a miscarriage."
According to the National Institute of Health, the drug in question – Misoprostol – includes side effects in its anti-ulcer purpose including miscarriages, premature labor, and birth defects.
Nowhere in Gomperts' instructions does she warn women performing self-abortions about birth defects.
The instructions posted by Gompert:
SEE LINK PROVIDED BELOW
Aware of the abortion instruction apology by Facebook, Kemper, who is director of youth outreach for Priests for Life, was shocked to discover that Facebook had censored his new post, also involving abortion, from a pro-life viewpoint.
Kemper and his associate, Andy Moore, of abortionwiki.org, created a version of the popular "What They Think I Do" graphic that have been going viral on Facebook.
Their graphic was entitled "Abortionist" and the final frame was a photo of a baby killed in an early abortion.
The image had received thousands of "shares" and "comments" in a matter of hours, but Kemper was informed Facebook had logged his account out and advised, "We removed the content you posted because it violates Facebook's statements of rights and responsibilities."
The image:
"It amazed me," Kemper told WND.
"Facebook will allow girls to learn how to do an abortion themselves at home with no doctor's supervision, and encourages them to lie when obtaining the drugs necessary. But they will not allow them to see what an abortion looks like."
WND left a message with Facebook's press line but did not receive a return call.
Father Frank Pavone, national director of Priests for Life, who filed a lawsuit this week against Obamacare's mandate requiring employers to provide birth control, sterilization, and abortion-producing drugs such as the morning after pill and the week after pill, issued this statement about Facebook:
"I have long said that America will not end abortion until it sees abortion.
"But those who support and profit from abortion work very hard to make sure America does not see abortion."
"I guess it is only considered censorship if you censor the pro-choice side; it's perfectly fine in our culture to censor the pro-life message," Kemper said.
According to a Daily Mail report, "Gompert's group, Women on Waves, performs medical abortions on a boat bearing the Dutch flag, allowing women in countries where abortion is illegal access to the procedure."
"It really worries me that there should be so much censorship on the Internet. Regardless of whether it's Google or Facebook," Gomperts told the Daily Mail.
Kemper, too, is frustrated by the censorship.
"If abortion is such a great thing for women, and an aborted fetus is just a clump of cells, then show everyone," he says.
"But they won't, because then people will start to see the truth, that abortion kills."
Project Avatar: U.S. military researches ways for soldiers to control robot
'surrogates' using just their minds
By Damien Gayle
17th February 2012
Daily Mail UK
The U.S. military is researching ways for its troops can use their minds to remotely control androids who will take human soldiers' place on the battlefield.
The Defense Advanced Research Projects Agency (Darpa), the Pentagon's hi-tech research arm, has earmarked $7million for research into the project, nicknamed Avatar.
The ultimate goal of the project sounds, bizarrely, much like the fantastical plot of the the film of the same name.
Science following fiction: In Avatar, pictured, human soldiers use mind control to inhabit genetically engineered proxies
In the James Cameron movie, set far in the future, human soldiers use mind control to inhabit the bodies of human alien hybrids as they carry out a war against the inhabitants of a distant world.
According to the Darpa's 2013 budget: 'The Avatar program will develop interfaces and algorithms to enable a soldier to effectively partner with a semi-autonomous bi-pedal machine and allow it to act as the soldier's surrogate.'
The report, released this week and seen by wired.com, says the remote controlled androids will be capable of doing everything that a human soldier can.
They should be able to perform all the duties expected of a human soldier, including 'room clearing, sentry control [and] combat casualty recovery,' all via remote control.
The means in which this man-machine mind-meld are to be achieved are unclear, but Darpa's description of the project notes 'key advancements in telepresence and remote operation of a ground system'.
The agency has reportedly already funded successful attempts to control robots with thought – albeit using monkeys – raising the terrifying prospect that wars may in the future be fought by machine proxy.
The initiative seems like the next logical step in the U.S. military's robotics and remote warfare research.
Remote-controlled drones have, controversially, been in use for some time, and have been a key, if sometimes clumsy, weapon in the U.S.'s operations against Islamic extremists.
At ground level, the agency has also investigated autonomous, lifelike robots, including headless humanoid Petman, and AlphaDog, a four legged machine designed to carry equipment.
Last week Darpa released a new video of AlphaDog and noted that they wanted the machine to interact with soldiers in a way similar to the relationship between a trained animal and its handler.


Read more: http://www.dailymail.co.uk/sciencetech/article-2102559/Project-Avatar-U-S-military-researches-ways-soldiers-control-robot-surrogates-using-just-minds.html#ixzz1nBGlRNPA
18 Statistics That Prove That The Economy Has Not Improved Since
Barack Obama Became President
19 Feb 2012 02:51 PM PST
Reprinted from The American Dream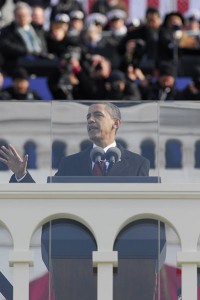 Has the economy improved since Barack Obama became the president of the United States?  Of course not.  Despite what you may be hearing in the mainstream media, the truth is that when you compare the U.S. economy on the day that Barack Obama was inaugurated to the U.S. economy today, there is really no comparison.  The unemployment crisis is worse than it was then, home values have fallen, the cost of health insurance is up, the cost of gas is way up, the number of Americans living in poverty has soared and the size of our national debt has absolutely exploded.  Anyone that believes that things are better than they were when Barack Obama was elected is simply being delusional.  Yes, things have stabilized somewhat and our economy is not in free fall mode at this point.  But don't be fooled.  This bubble of false hope will be short-lived.  The problems we are seeing develop in Europe will erupt into another full-fledged global financial crisis and economic conditions in the United States will get even worse.  When that happens, what possible " economic solutions" will Barack Obama have for us?  We never even came close to recovering from the last great financial crisis, and now something potentially even worse is staring us in the face.  This is not a great time to have a total lack of leadership in Washington.
The following are 18 statistics that prove that the economy has not improved since Barack Obama became the president of the United States….
#1 Today there are 88 million working age Americans that are not employed and that are not looking for employment.  That is an all-time record high.
#2 When Barack Obama was elected, the percentage of unemployed Americans that had been out of work for more than 52 weeks was less than 15%.  Today, it is above 30%.
#3 There are 1.2 million fewer jobs in America today than there were when Barack Obama was inaugurated.
#4 When Barack Obama first took office, the number of "long-term unemployed workers" in the United States was approximately 2.6 million.  Today, that number is sitting at 5.6 million.
#5 The average duration of unemployment in the United States is hovering close to an all-time record high.
#6 During the Obama administration, worker health insurance costs have risen by 23 percent.
#7 Since Barack Obama has been president, the average price of a gallon of gasoline in the United States has increased by 90 percent.
#8 Since Barack Obama has been president, home values in the United States have declined by another 13 percent.
#9 Under Barack Obama, new home sales in the U.S. set a brand new all-time record low in 2009, they set a brand new all-time record low again in 2010, and they set a brand new all-time record low once again during 2011.
#10 Since Barack Obama took office, the number of Americans living in poverty has risen by more than 6 million.
#11 Since Barack Obama entered the White House, the number of Americans on food stamps has increased from 32 million to 46 million.
#12 The amount of money that the federal government gives directly to Americans has increased by 32 percent since Barack Obama entered the White House.
#13 According to the U.S. Census Bureau, the percentage of Americans living in "extreme poverty" is now sitting at an all-time high.
#14 When Barack Obama first took office, an ounce of gold was going for about $850.  Today an ounce of gold costs more than $1700 an ounce.
#15 Since Barack Obama became president, the size of the U.S. national debt has increased by 44 percent.
#16 During Barack Obama's first two years in office, the U.S. government added more to the U.S. national debt than the first 100 U.S. Congresses combined.
#17 During the Obama administration, the U.S. government has accumulated more debt than it did from the time that George Washington took office to the time that Bill Clinton took office.
#18 The U.S. national debt has been increasing by an average of more than 4 billion dollars per day since the beginning of the Obama administration.
Oh, but Barack Obama is promising that things will be much better very soon.  Barack Obama is pledging that 2 million more jobs will be added to the economy in 2012.
Do you believe him?
Congress certainly seems to think that things will be getting better.  Congress has reduced the maximum amount of time that the unemployed can receive unemployment benefits to 73 weeks.  That change will go into effect later this year.
But there are still millions of very talented Americans that cannot find work after years of looking.
So what are they supposed to do?
A recent Business Insider article featured the story of Helen Hatat, a woman from southern California that has been unemployed since 2009….
She lost her job in public relationships in 2009 after more than 20 years of working in the entertainment industry, the Southern California resident said.

"When you don't have a job, you don't find a job, and when you don't have a job, you don't find a home," she said.

At first she tried moving into a homeless shelter, but left because they treated her "like garbage." Eventually she found a friend she could stay with, but this arrangement won't last forever.

"I've found you lose most of your friends, you know. If you have money people love you. If you don't have any money people hate you. They treat you like you are contagious."
As government finances get tight, things are going to get really tough for women like her.
When evaluating the health of the American economy, the key is not to focus on the short-term economic numbers.  Sometimes they go up and sometimes they do down.
Instead, the key is to look at the long-term balance sheet numbers.  When you do that, it quickly becomes apparent how appalling our economic decline has been.
The size of federal government debt is exploding, state and local governments all over the country are drowning in debt, our collective national wealth is decreasing and our ability to produce new wealth is also being reduced as our economic infrastructure is systematically gutted.
Of course all of the blame should not go to Obama.  The truth is that the Federal Reserve has much more power over the economy than Obama does.  But the American people are constantly told that the Federal Reserve is "not political" and that we should not criticize the Fed.
So it is kind of ridiculous that presidents are judged by the performance of the economy.  Yes, Bush, Clinton, Bush and Obama have all greatly contributed to the mess that we are in, but they are not solely responsible for it.
In the end, however, the outcome of the next presidential election will probably be very heavily influenced by how the U.S. economy performs during the rest of 2012.
Sadly, as our economy declines it is bringing out the worst in many Americans.  For example, "sugar daddy" websites are absolutely exploding in popularity.  Young women that are hungry for cash are selling their "services" to sick older men who are willing to finance the lifestyles of these desperate young women in exchange for "companionship".
The following comes from a recent article in The Independent….
In America's booming online dating market, few sectors are hotter than so-called "sugar daddy" sites, which help rich men to make "arrangements" with attractive and financially needy younger women. Between them, these specialist sites now account for 10 percent of the entire industry. That's no small beans, given that in the US the online dating business now generates profits estimated at $700m ($442m) per year and, according to the polling firm GlobeSpan, has helped just over one in five Americans to find their life partner.
As the economy gets even worse, millions upon millions of Americans are going to become extremely desperate and will do things for money that they never dreamed that they would do.
That is a very frightening thing.
America is changing, and not for the better.
You better get ready for what is ahead, because Barack Obama is not going to save you.