Administrator's Note:
I realize in the following article titled "Obama defies Senate; appoints Corday" it may not appear important in light of all the news unfolding, and the world unraveling around us. So much so none of us can truly keep up or remain constantly aware. But here's the thing, and the reason I published the following article;
We now live in a land called America, but resembling America in name only. Readers may be familiar with the term "New World Order" and think of it as something from fiction writing, or some futuristic movie, but we are at present living in and watching the New World Order take shape. The sitting President, illegitimate as he is, evil as he is, is following the directives of his master and shaping this nation and this world as his master bids him to do. Barry Hussein is making the laws lawlessness – as is told us it would be in the last days in Scripture.
We no longer have three well-defined branches of government to form a system of checks and balances and balance power. We have 455 whores in Congress and a dictator in the White House.
If you think this is only conjecture, or my opinion, and I'm not accurate, and we are not witness to the last days please take a few moments and check out the following link from the National Archives Federal Register if you doubt what I write has any validity:
I sincerely hope readers will take some time to dig and discover on their own the tyranny taking place in our nation. How our foundations are being stripped away daily, and how all this is part of Biblical prophecy of the last days before our Lord returns…because man has made the laws lawlessness, and righteousness cannot be found upon the face of this earth Jehovah Elyon created!
Ken
Obama defies Senate; appoints Cordray
By Ben Feller and Jim Kuhnhenn January 4, 2012 1:46 pm
WASHINGTON (AP) — In a defiant display of executive power, President Barack Obama on Wednesday will buck GOP opposition and name Richard Cordray as the nation's chief consumer watchdog even though the Senate contends the move is inappropriate, senior administration officials told The Associated Press
With a director in place, the new Consumer Financial Protection Bureau will be able to start overseeing the mortgage companies, payday lenders, debt collectors and other financial companies often blamed for practices that helped tank the economy.
Obama's decision to make a recess appointment is certain to cause an uproar from Capitol Hill to Wall Street. He is essentially declaring the Senate's short off-and-on legislative sessions a sham intended to block his appointments.
The White House is expecting considerable criticism and perhaps a court challenge, but says Obama was left with little choice to get the consumer agency fully running after months of stalemate.
Acting right after Tuesday's GOP presidential caucuses in Iowa, Obama is seeking to grab attention and show voters that he will advocate for the middle class no matter what the opposition. It is his most bare-knuckle initiative so far in his campaign of taking action without waiting for Congress.
Obama planned to announce his decision later Wednesday during an economic event in Cordray's home state of Ohio, with Cordray along with him.
Cordray would take over the job later in the week and stand to serve for at least the next two years, covering the length of the Senate's session.
Administration officials spoke to the AP about the news on condition of anonymity because Obama had not announced the appointment.
Republicans in the Senate have blocked Cordray. Obama planned to say that every day Cordray waited for confirmation, millions of Americans remained unprotected from dishonest financial practices, according to prepared remarks obtained by the AP.
"That's inexcusable," Obama says in the remarks. "And I refuse to take 'No' for an answer. I've said before that I will continue to look for every opportunity to work with Congress to move this country forward. But when Congress refuses to act in a way that hurts our economy and puts people at risk, I have an obligation as president to do what I can without them."
More than a standoff over one significant appointment, the fight speaks to the heart of presidential campaign under way. Presiding over a troubled but improving economy, Obama's must persuade a weary middle class that he is their champion, all while fending off fire from Republicans challengers and lawmakers.
To get Cordray into the job, Obama is essentially dictating to Senate what constitutes a legitimate legislative session.
Obama has constitutional power to make appointments during a congressional recess.
Expressly to keep that from happening, Republicans in the Senate have had the Senate running in "pro forma" sessions, meaning open for business in name with no actual business planned. Democrats started the practice when George W. Bush was president to halt him from making recess appointments.
The Senate held such a session on Tuesday and planned another one on Friday. Republicans contend Obama cannot make a recess appointment during a break of less than three days, based on years of practice.
Yet the Obama White House has determined that such an approach is a gimmick.
For all practical purposes, the Senate is in recess and Obama is free to make the appointment on his own, administration officials told the AP.
Since the practice of pro forma sessions began in earnest in 2007, never has a president made a recess appointment during such a session, officials said.
Wary that Obama might do so, Republican congressional aides began warning Tuesday that the president would be undermining the nation's systems of checks and balances and overturning precedent — not to mention deepening his troubles with Republicans in a town defined by gridlock.
The president also was expected to announce other recess appointments on Wednesday.
Until now, he has made 28. Bush made more than 170 during his presidency. Bill Clinton made almost 140.
Republicans have had little opposition if any to the qualifications of Cordray, a former Ohio attorney general. Their objection is with the consumer agency itself, which they claim has too much power and too little transparency and accountability.
Obama and his team say lawmakers should try to revise the Wall Street oversight law if they don't like it, not keep the agency from performing its job.
The White House attempted to rally public support for Cordray and push senators to support his nomination, but the effort failed. In December, Republicans kept Cordray's nomination from coming to a vote. Massachusetts Sen. Scott Brown was the only Republican who voted in favor of halting the delay tactic.
Before his remarks at a high school in a Democratic suburb of Cleveland, Obama planned to meet with a family who got taken advantage of by a mortgage broker. He wants to use their story as an example of how the consumer agency can crack down on such practices.
Obama was traveling to the most Democratic congressional district in Ohio, a Cleveland suburb, a day after Mitt Romney won Iowa's Republican presidential caucuses by just eight votes. Obama's trip signals the White House's intent to keep the president in the public eye even as the political world focuses on the GOP's selection process.
The White House's choice of Ohio for Obama's first presidential trip of 2012 underscores the state's high-profile role in presidential politics. It is a swing state that went for George W. Bush in 2004 and for Obama in 2008.
Many Americans Say 'So What?' To God, Religion, And Atheism
When Ben Helton signed up for an online dating service, under "religion" he called himself "spiritually apathetic."
Sunday mornings, when Bill Dohm turns his eyes toward heaven, he's just checking the weather so he can fly his 1946 Aeronca Champ two-seater plane.
Helton, 28, and Dohm, 54, aren't atheists, either. They simply shrug off God, religion, heaven or the ever-trendy search-for-meaning and/or purpose.
Their attitude could be summed up as "So what?"
"The real dirty little secret of religiosity in America is that there are so many people for whom spiritual interest, thinking about ultimate questions, is minimal," says Mark Silk, professor of religion and public life at Trinity College, Hartford, Conn.
Americans on spirituality.
46% Percentage who say they never wonder whether they will go to heaven.
44% Percentage who don't spend time seeking "eternal wisdom."
18% Percentage who don't think God has a purpose or plan for everyone.
As Christmas Day glides by — all gilt, no substance — for many, clergy and religion experts are dismayed. They fear for souls' salvation and for the common threads of faith snapping in society. Others see no such dire consequences to a more openly secular America as people not only fess up to being faithless but admit they're skipping out on spiritual, the cool default word of the decade, as well.
Only now, however, are they turning up in the statistical stream. Researchers have begun asking the kind of nuanced questions that reveal just how big the So What set might be:
•44% told the 2011 Baylor University Religion Survey they spend no time seeking "eternal wisdom," and 19% said "it's useless to search for meaning."
•46% told a 2011 survey by Nashville-based evangelical research agency, LifeWay Research, they never wonder whether they will go to heaven.
•28% told LifeWay "it's not a major priority in my life to find my deeper purpose." And 18% scoffed that God has a purpose or plan for everyone.
•6.3% of Americans turned up on Pew Forum's 2007 Religious Landscape Survey as totally secular — unconnected to God or a higher power or any religious identity and willing to say religion is not important in their lives.
Hemant Mehta, who blogs as The Friendly Atheist, calls them the "apatheists"
The Rev. Mariann Edgar Budde, Episcopal Bishop of Washington D.C., calls them honest.
"We live in a society today where it is acceptable now to say that they have no spiritual curiosity. At almost any other time in history, that would have been unacceptable," Budde says.
She finds this "very sad because the whole purpose of faith is to be a source of guidance, strength and perspective in difficult times. To be human is to have a sense of purpose, an awareness that our life is an utterly unique expression of creation and we want to live it with meaning, grace and beauty."
'We might as well be cars'
Nah, Helton says.
Helton, a high school band teacher in Chicago, only goes to the Catholic Church of his youth to hear his mother sing in the choir.
His mind led him away. The more Helton read evolutionary psychology and neuro-psychology, he says, the more it seemed to him, "We might as well be cars. That, to me, makes more sense than believing what you can't see."
Ashley Gerst, 27, a 3-D animator and filmmaker in New York, shifts between "leaning to the atheist and leaning toward apathy."
"I would just like to see more people admit they don't believe. The only thing I'm pushy about is I don't want to be pushed. I don't want to change others and I don't want to debate my view," Gerst says.
Most So Whats are like Gerst, says David Kinnaman, author of You Lost Me on young adults drifting away from church.
They're uninterested in trying to talk a diverse set of friends into a shared viewpoint in a culture that celebrates an idea that all truths are equally valid, he says. Personal experience, personal authority matter most. Hence Scripture and tradition are quaint, irrelevant, artifacts. Instead of followers of Jesus, they're followers of 5,000 unseen "friends" on Facebook or Twitter.
"I think Jesus is getting lost in the data stream," says Kinnaman, president of the Christian research firm The Barna Group.
'Spiritual' is the hipster way of saying they're concerned with social injustice. But if you strip away the hipster factor," says Kinnaman, "I'd estimate seven in 10 young adults would say they don't see much influence of God or religion in their lives at all."
The 'Nones' are rising.
This trend may have been leaving subtle tracks for years.
The hot religion statistical trend of recent decades was the rise of the "Nones" — the people who checked "no religious identity" on the American Religious Identification Surveys (ARIS). The Nones numbers leapt from 8% in 1990 to 15% in 2008.
The So Whats appear to be a growing secular subset. The Pew Forum on Religion & Public Life's Landscape Survey dug in to the Nones to discover that nearly half said they believed "nothing in particular."
Neither raging atheist scientist Richard Dawkins, author of numerous best sellers such as The God Delusion, nor televangelist Pat Robertson would understand this fuzzy stance, says Barry Kosmin, co-author of the ARIS and director Institute for the Study of Secularism at Trinity College, Hartford, Conn.
"But a lot of these people are concerned more with the tangible, the real stuff like mortgages or their favorite football team or the everyday world," Kosmin says.
The Rev. Ema Drouillard, who specializes in San Francisco-area non-denominational ceremonies, said in 2001 about 30% of her clients refused any reference to religion at their weddings.
A decade later, 80% of her clients choose her carefully God-free ceremony. The only faith they pledge is in each other. No higher authority is consulted as they vow to walk beside each other, "offering courage and hope through all your endeavors."
"A lot of people just aren't on any spiritual path. They say, 'We are just focusing on the party.' Or they have no language for their spirituality so they just leave it out," Drouillard says.
When church historian Diana Butler Bass researched her upcoming book, Christianity After Religion: The End of Church and the Birth of a New Spiritual Awakening, she found the So Whats are "a growing category."
Says Bass, "We can't underestimate the power of the collapse of institutional religion in the first 10 years of this century. It's freed so many people to say they don't really care. They don't miss rituals or traditions they may never have had anyway."
For them, the Almighty is off the radar, like some tiny foreign country they know exists but never think about.
"God? Purpose? You don't need an opinion on those things to function," says Suhas Sreedhar, 26, a engineer working in a computer company in Manhattan.
Raised in New Jersey by his devoutly Hindu mother and staunchly atheist father, "I was saturated with both views and after a while, I realized I don't need either perspective.
"There may be unanswerable questions that could be cool or fascinating. Speculating on them is a fun parlor game, but they don't shed any meaning on my life," Sreedhar says.
Goodness more than Godliness
This is a disaster for Christians, says Scott McConnell, director of LifeWay Research,
"If you're not worried about heaven, you won't notice or care if Jesus is essential your salvation. You're not thinking about any consequences," McConnell says.
But Rabbi Micah Greenstein of Temple Israel, Memphis, is not so alarmed. He sees people behaving spiritually — caring for each other and the world — even if they skip the label.
"Judaism teaches that spirituality is practical. When you see something that is broken, fix it. When you find something that is lost, return it. When you see something that needs to be done, do it. In that way you will be taking care of the world and fulfilling your role as God's partner, know it or not," the rabbi says.
"Spirituality is about the relational — whether you are relating to God, to others, to the world or to yourself. I do believe most people see life more as a mystery than as a machine. I would call that God even if they don't," Greenstein says.
Bill Dohm, who lives in Broad Run, Va., is more inclined to talk about goodness than Godliness.
"I try to live my life and do the best I can. I figure if I do good, good things will happen. I'm not at all worried about the afterlife. How could they turn me down when people do whatever they want during the week. They go to church all the time then they come home and they gamble, they party, they use God's name in vain.
"So either it will be like a switch turned off and it's done or, if there is a heaven, I'm going have to do some talking to get up there."
Until then, every week, he faithfully drives to a Catholic church where, he says, "I drop off my mother-in-law, get back in the car and drive home."
Formerly Great Cities All Over America Are Turning Into Open, Festering
 Sores
01 Jan 2012 07:26 PM PST
 Reprinted from The American Dream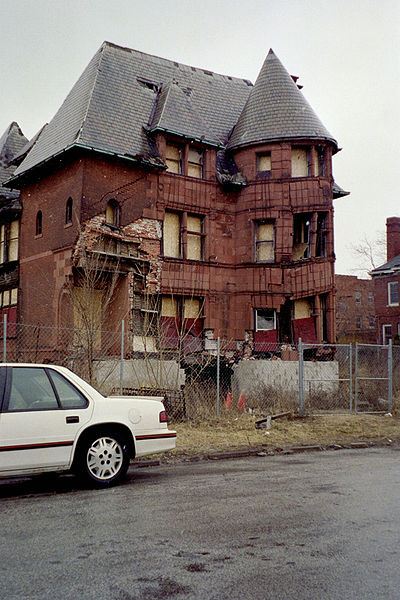 Once upon a time, the people of the United States constructed beautiful, shiny cities from coast to coast that were the envy of the entire globe. We had the largest and most vibrant middle class that the world has ever seen and life was quite good in America.  But now all of our prosperity is coming crashing down and many of our formerly great cities are turning into open, festering sores.  Unfortunately, we are drowning in so much debt that we can barely even slow down the shocking decline of our cities.  Over the past decade, tens of thousands of manufacturing facilities and millions of good jobs have been shipped out of the United States.  As our economic infrastructure has been ripped out right in front of our eyes, an atmosphere of unemployment, poverty and despair has descended on many of our major cities like a soaking wet blanket.  Today, many of our cities that once were considered to be some of the greatest in the world have been transformed into rotting, post-apocalyptic hellholes.  When you visit many of these cities and look into the sunken eyes of the residents, you almost get the feeling that something has sucked all of the hope and all of the life right out of them.  For a while, large numbers of Americans still believed that the right politician would bring them "hope" and "change", but now crushing despair is giving way to absolute desperation for millions of people.  Desperate people do desperate things, and as our major cities continue to decay they are going to become very dangerous places to be.
Even in some of our most "prosperous cities" there are areas that closely resemble third world conditions.  For example, in San Francisco there is an area known as "Hunter's Point" that is a complete and utter nightmare.  In Hunter's Point, more than half of the population lives in poverty and more than half of all children live in a home where there is no father present.  The following is what one reporter found on a visit to Hunter's Point….
Abernathy and I cut through the complex, tromping over an expanse of dirt and concrete toward the northeast end of the development, where a row of apartments looked down from a grassy hill. We paused next to a vacant, boarded-over unit to take in the scene: A stream of ****, piss, tampons, and toilet paper spewed from a dark hole in the sidewalk, poured down the hill, and formed a sort of **** lagoon next to the street. Weeds, about six inches tall, were growing in the little lagoon.

Raw ****, obviously, is not cool. Beyond the fact that it smells and looks nasty, fecal matter provides a haven for dangerous bacteria, most notably E. coli, a virulent pathogen that can sicken and even kill humans, especially infants. In the so-called developing world, according to the World Health Organization, water tainted by feces is a major killer, a prime cause of severe diarrhea, which takes the lives of an estimated 1.8 million people annually.
But in general, San Francisco is doing better than the rest of California is.  Down the coast, Los Angeles continues to come apart at the seams.  Approximately 40 arson fires were started in Los Angeles in just the last three days alone.  That is the highest number of arson fires that Los Angeles has seen since the 1992 riots.
Unfortunately, as economic conditions worsen, we are going to see a lot more arson all over the nation.
Once upon a time, people all over the country wanted to move to California.  But today, millions of people have been pouring out of the state as it continues its shocking decline.  If you can believe it, the number of children living in poverty in the state of California increased by a whopping 30 percent between 2007 and 2010.
That isn't just a decline, that is a free fall.
But it isn't like there are too many areas of the country that are doing that much better.  All over the country, our major cities are becoming open, festering sores and child poverty is absolutely exploding.
According to the National Center for Children in Poverty, 36.4% of all children that live in Philadelphia are living in poverty, 40.1% of all children that live in Atlanta are living in poverty, 52.6% of all children that live in Cleveland are living in poverty and 53.6% of all children that live in Detroit are living in poverty.
Speaking of Detroit, it is almost unbelievable what has happened to "the motor city"….
*An analysis of census figures found that 48.5% of all men living in Detroit from age 20 to age 64 did not have a job in 2008.
*If you can believe it, the median price of a home in Detroit is now just $6000.
*Only 25 percent of all students in Detroit graduate from high school at this point.
Today, Detroit has become a very frightening place to live.  100 bus drivers in Detroit recently refused to drive their routes out of fear for their own personal safety.  The head of the bus drivers union, Henry Gaffney, said that the drivers were "scared for their lives"….
"Our drivers are scared, they're scared for their lives. This has been an ongoing situation about security. I think yesterday kind of just topped it off, when one of my drivers was beat up by some teenagers down in the middle of Rosa Parks and it took the police almost 30 minutes to get there, in downtown Detroit," said Gaffney.
Right now, Detroit is a city that is being torn apart by thieves and vandals.  Buildings are being literally dismantled as people scramble to find things to sell to keep themselves afloat.  The following is from a recent article in the Detroit News about this crisis….
The war to keep the lights on in Detroit is a serious one. Thieves, antiquated equipment and a lack of funding have made it impossible for city officials to catch up to the problem.

City officials estimate 15-20 percent of the 88,000 lights in the Motor City are not working, and they acknowledge that figure could be as high as 50 percent in some neighborhoods.
But it is not just Detroit that is having a major problem keeping the lights on.  Over in Highland Park, Michigan the majority of the street lights have been repossessed because the city was not keeping up with the electricity bill.
All over the country, cities are going dark and fixtures are being torn out of homes and businesses as thieves search for something to sell.  As one of my readers shared recently, there are some parts of California that are literally being transformed into hellholes by hordes of desperate people….
Here, in the California desert, many vacant houses are being taken over. Fixtures are being ripped out and sold as scrap. Trench latrines are being dug in backyards and water is being pilfered from neighboring pools and hoses. While most of these folks are simply trying to keep a roof over their heads (while they keep their heads down), many are also setting up meth labs and in-door marijuana grows.

I can see the eventual day when the total breakdown of the economy and our society will drive thousands from the cities. A lot of those will be looking for 'opportunities'.

As sad as it is, if you're not one of the most unfortunate, it's time to prepare a defense for your goods, family and self. You are going to be viewed as wealthy, no matter how poor you feel, by someone with nothing left to lose.

Do not rely on police or government authorities. We all saw how that went in New Orleans. Be ready as an individual family unit.
In Fresno, California the theft of copper wire from street lights has become a major crisis.  At this point, the loss of copper wire and the cost of repairing street lights is costing Fresno about $50,000 a month.  So far, approximately 2,500 street lights have been stripped of their wiring.
Over on the east coast, there are some cities that have lost so much industry that many young people feel as though there are not many viable options left other than selling drugs or selling their bodies.
In an extraordinary article entitled "City of Ruins", Chris Hedges did an amazing job of documenting the nightmarish decline of Camden, New Jersey.  Today, it is estimated that the actual rate of unemployment in Camden is somewhere around 30 or 40 percent.  For most young people in Camden, there are very few legitimate opportunities for a better life at this point.  The following is a brief excerpt from "City of Ruins"….
There are perhaps a hundred open-air drug markets, most run by gangs like the Bloods, the Latin Kings, Los Nietos and MS-13. Knots of young men in black leather jackets and baggy sweatshirts sell weed and crack to clients, many of whom drive in from the suburbs. The drug trade is one of the city's few thriving businesses. A weapon, police say, is never more than a few feet away, usually stashed behind a trash can, in the grass or on a porch.
If the area where you live has not gotten that bad yet, you should be thankful.  But the reality is that these economic conditions are spreading and they will get to where you live soon enough.
Disease is also becoming a huge problem in many of our major cities.  The combination of poverty and moral decay has created some very frightening conditions in many areas of the country.
This is even happening in some of our most prosperous cities.  For example, the rate of HIV infection in Washington D.C. is actually higher than it is in West Africa according to the director of the D.C. HIV/AIDS Administration….
"Our rates are higher than West Africa," said Shannon Hader, the administration's director, who used to spearhead the Centers for Disease Control and Prevention's work in Zimbabwe. "They're on par with Uganda and some parts of Kenya."
Up in Canada, they have come up with some very "unusual" methods for preventing the spread of health problems.  For example, in Vancouver, British Columbia authorities are actually handing out free crack pipes to addicts in an attempt to slow down the spread of diseases.  But there is a limit – only one free crack pipe per day is allowed.
Crazy stuff.
What is happening to this world?
But perhaps we should all be thankful to at least have some place to lay our heads at night.  Today, there are more than 700,000 homeless people in America, and that number has grown by about 20 percent since 2007.
After the next major financial crisis, that number is going to go even higher.
The truth is that the economy is in much worse shape than most people think, and the poor in America are rapidly getting poorer.
As Gerald Celente has said many times, when the poor lose everything that they have they tend to lose it.
Desperate people do desperate things, and we are already starting to see signs of this all over the nation.  For example, you can watch one homeowner defend his home against four armed invaders right here.
So what are our leaders doing to fix this?
Well, unfortunately there is not a whole lot they can do.
Our federal government is absolutely drowning in debt.  During the first three years of Barack Obama, the U.S. government accumulated more debt than it did from the inauguration of George Washington to the inauguration of Bill Clinton.
Of course it would help if the Obama administration would stop wasting money on stupid things and would start spending it to rebuild this country.
For example, did you know that the Obama administration gave a $529 million loan to a U.S. electric car company so that they could manufacture electric cars in Finland?
Talk about stupid.
Is it any wonder that there is such a lack of confidence in the government at this point?
According to one recent survey, 77% of all Americans now believe that there is a leadership crisis in America.
Our economy is dying and formerly great cities all over America are being turned into open, festering sores.  This country is in so much trouble that it is hard to find words that can adequately describe it.
KUHNER: Will Obama  steal the 2012 election?
The Washington Times
Friday, December 30, 2011
Illustration: Voter ID by John Camejo for The Washington Times
Attorney General Eric H. Holder Jr. claims Jim Crow is returning. In a recent speech, Mr. Holder said that attempts by states to pass voter identification laws will disenfranchise minorities, rolling back the clock to the evil days of segregation. He said that a growing number of minorities fear that "the same disparities, divisions and problems" now afflict America as they did in 1965 prior to the Voting Rights Act. According to the Obama administration, our democracy is being threatened by racist Republicans. Hence, the Justice Department must prevent laws requiring a photo ID to vote from being enacted.
Mr. Holder argues that voter ID laws disproportionately discriminate against poor blacks and Hispanics – citizens who cannot afford to acquire a driver's license, passport or other form of photo identification. The latest victim is South Carolina; its voter ID law has been blocked by the Justice Department. Liberal Democrats – taking their cue from the White House – are portraying the national movement for election reform as an authoritarian assault upon civil liberties. The National Association for the Advancement of Colored People has even petitioned the United Nations, asking it to declare states' voter ID laws human rights abuses. For the radical left, America has become Vladimir Putin's Russia.
This would be comical if the consequences were not so serious. South Carolina's legislation provides for free ID cards to be given to anyone who needs it. Not one person – white, black or brown – is discriminated against or discouraged from casting a vote at the ballot box. Moreover, the Supreme Court already has ruled on the issue – upholding state voter ID laws. In the 2008 Crawford v. Marion County Election Board decision, the high court held that an Indiana law mandating photo identification at the voting booth was indeed constitutional. If it is good enough for the Supreme Court and the overwhelming majority of the states, then it should be for Mr. Holder as well.
It isn't. And the reason is simple: The administration is trying to whip up minority frenzy, propagating the myth of widespread ballot suppression. The goal is to foster a sense of racial persecution of blacks, intending to maximize voter turnout in November. The results, however, will be to poison race relations further. Mr. Holder is cynically playing the race card in order to achieve President Obama's overriding ambition: re-election.
Racism has nothing to do with states implementing voter ID laws. Rather, it is about protecting the integrity of our electoral system. Voter fraud is rampant; abuses regularly take place. In Chicago, local elections are often marred by ballot stuffing and multiple voting – including by false voters who use the names of deceased individuals. Indiana election officials have found that, during the 2008 Democratic primary, countless pro-Barack Obama and pro-Hillary Rodham Clinton signatures were falsified. In Minnesota, voter fraud enabled Democrat Al Franken to steal the election from incumbent Republican Sen. Norm Coleman. It is precisely to preserve the fundamental basis of our democracy – one person, one vote – that voter ID laws are necessary.
Mr. Holder evidently wants to scuttle ID laws because he knows which organization will be hurt most: ACORN. For years, community activist groups, such as the Association of Community Organizations for Reform Now, have engaged in massive electoral fraud – registering illegal aliens, offering bribes to numerous politically disinterested people in the inner cities as inducements to vote and pushing underage and multiple voting. Election reform, therefore, is a stake aimed at the heart of Democratic corruption and ACORN's power. Clean up the voter rolls and Mr. Obama's re-election is in serious jeopardy.
It is perverse to have a society that requires a photo ID to go through airport security, drive a car, purchase expensive consumer goods using Mastercard or Visa (as happened to me recently when I bought a stack of DVDs and the cashier asked for my driver's license to check against credit card theft) or get a simple library card, but not to cast a ballot – the most sacred act of citizenship in a deliberative democracy.
Mr. Holder is a shameless demagogue. He has become the Democratic Party's new Al Sharpton: Everything is seen through the lens of race. He has refused to prosecute members of the New Black Panther Party, who in the 2008 election stood at a polling booth wielding clubs in a blatant attempt at voter intimidation. Career Justice Department lawyers admitted that Mr. Holder's policy is not to go after black perpetrators whose victims are white. He insists that Republican criticism leveled at him over Operation Fast and Furious is because of his race – not the obvious fact that, under his watch, thousands of guns were illegally smuggled into Mexico, resulting in hundreds of deaths including a U.S. Border Patrol agent.
Mr. Holder says his department's aim is to "expand the franchise." This begs the question: Expand it for whom? Jim Crow is long dead; not one single eligible voter has been turned away because of an ID requirement. In other words, minorities are not being disenfranchised. What Mr. Holder really means is to expand the vote to groups that will help ensure a Democratic victory in 2012 – ACORN and its nefarious allies.
Stealing an election is not beyond this administration. After all, it's the Chicago Way.
Jeffrey T. Kuhner is a columnist at The Washington Times and president of the Edmund Burke Institute
17 Reasons Why A Vote For Mitt Romney Is A Vote For The New World
 Order
02 Jan 2012 07:11 PM PST
Reprinted from The American Dream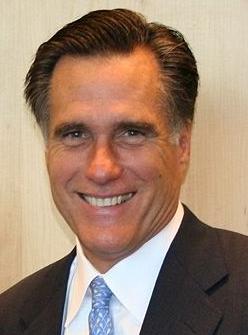 Once again, the Republican Party is being tempted to vote for "the lesser of two evils".  A lot of Republicans are actually considering voting for Mitt Romney because they have bought the lie that he has "the best chance" of defeating Barack Obama in 2012.  But just because he is the Republican candidate that is most like Barack Obama does not mean that he has the best chance of defeating him.  The truth is that no self-respecting Republican should ever vote for Mitt Romney.  A vote for Mitt Romney is a vote for the New World Order.  Romney comes from the financial establishment, he is being showered with money from the financial establishment and he supports all of the goals of the financial establishment.  This year, millions upon millions of dollars are being funneled into Romney's campaign and into pro-Romney organizations.  The New World Order is literally trying to buy the 2012 election for their dream candidate.  Romney would be the ultimate Wall Street puppet, and if you cast a vote for Mitt Romney you are playing right into the hands of the financial elite.
If you do not believe that a vote for Mitt Romney is a vote for the New World Order, just consider Mitt Romney's positions on the issues….
#1 The Federal Reserve
To the financial elite, there is no more important financial institution in the United States than the Federal Reserve, and Mitt Romney is a huge supporter of the Federal Reserve.
During one Republican debate, Romney actually tried to explain to all of us why "we need to have a Fed".
Not only that, Mitt Romney has stated that he is not really concerned about what is going on over at the Federal Reserve.  Mitt Romney has publicly stated that he is "not going to take my effort and focus on the Federal Reserve".
That kind of talk is music to the ears of the financial elite.
Also, Romney fully supported the reappointment of Ben Bernanke as the Chairman of the Federal Reserve despite his absolutely horrific track record.
#2 Money From The Bankers
Mitt Romney is getting far, far, far more money from Wall Street bankers than any other Republican candidate.
In a recent article entitled "The Big Wall Street Banks Are Already Trying To Buy The 2012 Election", I detailed how numbers compiled by the Center for Responsive Politics show that Mitt Romney is getting more money from the employees of the "too big to fail" Wall Street banks than all of the other Republican candidates combined.
The following is an excerpt from that article that shows how much money employees of those banks (and their spouses) gave to various candidates for president during the first 9 months of 2011….
Mitt Romney: $813,300 Barack Obama: $198,874 Tim Pawlenty: $101,515 Rick Perry: $58,900 Jon Huntsman: $28,250 Ron Paul: $13,104 Herman Cain: $2,715 Michelle Bachmann: $1,500 Newt Gingrich: $1,250
Even though Romney's poll numbers have been in the mid to low 20s most of the time, employees of the big Wall Street banks gave him $813,300 during the first 9 months of 2011 and they only gave $105,719 to the rest of the Republican candidates that were still in the race at the end of the third quarter combined.
#3 The Wall Street Bailouts
During the last financial crisis, Mitt Romney was a very enthusiastic supporter of the Wall Street bailouts.
Back in 2009, Romney delivered a speech in which he made the following statement about bailing out Wall Street….
"I know we didn't all agree on TARP. I believe that it was necessary to prevent a cascade of bank collapses. For free markets to work, there has to be a currency and a functioning financial system."
During the Wall Street bailouts, gigantic mountains of money were transferred from the pockets of U.S. taxpayers into the hands of greedy Wall Street bankers.
Wall Street would definitely like to have someone in the White House who will bail them out once again when the next great financial crisis strikes.
#4 Health Care
Republicans are supposed to be against Obamacare, and yet millions upon millions of them plan to vote for someone that came up with the plan that Obamacare was based upon.
Barack Obama has admitted that much of his health care plan came directly from what Mitt Romney did up in Massachusetts.  In fact, a recent MSNBC article brought to light some new information about the relationship between Romneycare and Obamacare….
Newly obtained White House records provide fresh details on how senior Obama administration officials used Mitt Romney's landmark health-care law in Massachusetts as a model for the new federal law, including recruiting some of Romney's own health care advisers and experts to help craft the act now derided by Republicans as "Obamacare."

The records, gleaned from White House visitor logs reviewed by NBC News, show that senior White House officials had a dozen meetings in 2009 with three health-care advisers and experts who helped shape the health care reform law signed by Romney in 2006, when the Republican presidential candidate was governor of Massachusetts.
Conservatives all over the country have been loudly denouncing the individual health insurance mandate in Obamacare, but Mitt Romney has had the gall to claim that the individual health insurance mandate that he signed into law as governor of Massachusetts was based on "conservative principles".
So how has Romneycare worked out for residents of Massachusetts?
Well, according to the Daily Caller, health care costs and health insurance premiums have gone up dramatically in Massachusetts….
Since the bill became law, the state's total direct health-care spending has increased by a remarkable 52 percent. Medicaid spending has gone from less than $6 billion a year to more the $9 billion. Many consumers have seen double-digit percentage increases in their premiums.
That doesn't sound good.
Romney now says that he wants to "repeal" Obamacare, but what he means by repeal may not be what you and I mean by repeal.
Someone should ask Romney what he meant when he stated that he wants "to eliminate some of the differences, repeal the bad, and keep the good" in Obamacare.
#5 Free Trade
One of the key goals of the New World Order is to create a one world economic system.  That is why so many of our politicians continue to push "free trade" even though tens of thousands of U.S. businesses and millions of U.S. jobs have gone overseas.
Of course Mitt Romney is a huge advocate of the "free trade" agenda.
The following quote comes directly from the Romney campaign website….
Access to foreign markets is crucial to growing our economy. We must reassert American leadership in international negotiations, follow through on commitments we have already made, and push aggressively for advantageous new agreements.
But the results of this "free trade" agenda have been absolutely nightmarish for the United States.  According to U.S. Representative Betty Sutton, America has lost an average of 15 manufacturing facilities a day over the last 10 years.  During 2010 it got even worse.  That year, an average of 23 manufacturing facilities a day shut down in the United States.
In all, more than 56,000 manufacturing facilities in the United States have permanently closed down since 2001.
Globalism is ripping our economy apart a little bit more every day, and if Romney is elected the globalist agenda will only accelerate.
#6 Taxes
The New World Order loves to extract taxes from the American people.  It was not a coincidence that the Federal Reserve and the individual income tax came into existence at nearly the exact same time nearly 100 years ago.
During his time as governor of Massachusetts, Mitt Romney significantly raised taxes. The following is an excerpt from a CBS News article….
Mitt Romney's Harvard MBA and gold-plated resume convinced many business leaders he would follow in the tradition of corporate-friendly Republicans when he was elected governor of Massachusetts in 2002.

Within three years, some had a vastly different opinion, after Romney's efforts raised the tax bill on businesses by $300 million
That same article also notes that Romney jacked up "fees and fines" on Massachusetts taxpayers substantially during his tenure as governor….
Romney and lawmakers also approved hundreds of millions in higher fees and fines during his four years in office.
Many in the Massachusetts business community were quite disgusted with Romney by the end of his term.  Peter Nicholas, the chairman of Boston Science Corporation, says that "tax rates on many corporations almost doubled because of legislation supported by Romney."
#7 Government Spending
The New World Order loves big government and big government spending.
And let there be no doubt – Mitt Romney is a big spender when it comes to government money.
Government spending in Massachusetts increased significantly under Mitt Romney.  This was especially true for the last two budgets passed under Romney.  In fiscal year 2006, government spending in Massachusetts increased by 7.6 percent.  In fiscal year 2007, government spending in Massachusetts increased by a whopping 10.2 percent.
#8 Global Warming
It turns out that Mitt Romney is a believer in the theory of man-made global warming.  In fact, Al Gore recently praised Mitt Romney on his blog. In a post entitled "Good for Mitt Romney — though we've long passed the point where weak lip-service is enough on the Climate Crisis", Al Gore lavished the following praise on the former Massachusetts governor….
"While other Republicans are running from the truth, he is sticking to his guns in the face of the anti-science wing of the Republican Party"
Not only that, it is also very important to remember that while Mitt Romney was governor, Massachusetts became the very first state to pass a law to regulate carbon emissions.
#9 Cap And Trade
If Mitt Romney becomes president, he is going to cram the radical green agenda right down our throats.
While campaigning for president in 2007, Mitt Romney said that he would fully support a global "cap and trade" carbon tax scheme as long as the entire world goes along with it….
"I support Cap-and-Trade on a global basis but not the USA going alone. I want to do it with other nations involved and on a global scale."
#10 Illegal Immigration
Mitt Romney is very, very soft on illegal immigration.  Back in 2007, Mitt Romney made the following statement….
"But my view is that those 12 million who've come here illegally should be given the opportunity to sign up to stay here"
Of course that will only encourage millions more to come here illegally, but Mitt Romney does not seem too concerned about that.
#11 Gun Control
One of the key goals of the New World Order is to disarm the American people, and Mitt Romney has been a huge supporter of gun control laws.  When he was running for governor in Massachusetts, he made the following statement….
"We do have tough gun laws in Massachusetts- I support them…I believe they help protect us, and provide for our safety."
#12 Abortion
Mitt Romney has a long record of supporting the population control agenda of the global elite.
He claims that he is "pro-life" now, but Mitt Romney also once claimed that he was more "pro-choice" than Ted Kennedy.
Not only that, Romney once forced Christian hospitals and Massachusetts taxpayers to subsidize abortions in the state of Massachusetts.  You can see evidence of this right here.
If he becomes president, Romney will be just like George W. Bush – a president that gives lip service to the pro-life crowd but that does next to nothing to actually stop abortion.
#13 The Pharmaceutical Industry
Just like the banking industry, the pharmaceutical industry is almost completely dominated by the New World Order.  And the pharmaceutical industry has been absolutely showering money on Mitt Romney.
According to the CDC, the percentage of Americans that say that they have taken a prescription drug within the last 30 days has risen to almost 50 percent.
If Mitt Romney becomes president, it will be a new "golden age" for the pharmaceutical industry and that number will likely go even higher.
#14 The TSA
It recently came out that very elderly women are being strip-searched by TSA agents at U.S. airports, but Mitt Romney continues to fully support the TSA.
So if Romney becomes president we will continue to have to endure incredibly dehumanizing searches before we are allowed on to our flights.
#15 The Homeland Security Apparatus
Mitt Romney has stated repeatedly that he wants to make "homeland security" even stronger.
I have previously written about how Bush and Obama have turned America into a giant prison where virtually everything we do is watched, monitored, listened to, tracked and recorded in order to keep us all "safe".
Well, Romney believes that all of this is necessary as part of the "war on terror", and if Romney becomes president he will almost certainly push the envelope even farther.
#16 Guantanamo Bay
Mitt Romney has publicly stated that he would like to double the number of prisoners in Guantanamo Baby.
Just check out what Romney said during one Republican debate….
Now we're going to — you said the person's going to be in Guantanamo. I'm glad they're at Guantanamo. I don't want them on our soil. I want them on Guantanamo, where they don't get the access to lawyers they get when they're on our soil. I don't want them in our prisons. I want them there.

Some people have said, we ought to close Guantanamo. My view is, we ought to double Guantanamo.
#17 NDAA
Barack Obama just signed a law which allows the U.S. military to arrest American citizens on U.S. soil, detain them indefinitely and ship them off to Guantanamo Bay for endless "interrogation" sessions.  Mitt Romney has not taken a position against this horrible new law.
The truth is that if you look at the history of what he has done (not what he now says), Mitt Romney is virtually a clone of Barack Obama.
If the 2012 election is Romney vs. Obama, it really does not matter which one of them wins.  Either one of them would do the bidding of the New World Order.
But millions of Republicans are being fooled.  They don't realize that Romney will say just about anything to get elected.
Mitt Romney's wife, Ann Romney, once made the following statement about her husband….
"He can argue any side of a question. And sometimes you think he's really believing his argument, but he's not."
So how do we know if he is telling the truth now?
The following is an epic video which demonstrates very clearly how dramatically Mitt Romney has flip-flopped over the years….
Sadly, most elections in America are not determined by the voters.
Rather, most elections in America are determined by money.
Republican candidates spent more than $10 million on television and radio ads in Iowa in the month of December alone.
Those ads have a huge impact on voters.
So who is spending the most money?
Well, according to a recent article in the Des Moines Register, pro-Romney forces are spending the most money even though Romney is not even really campaigning in Iowa….
Together, Romney and the super PAC going to bat for him had over half the ad buys in Iowa in December among the spending the Register examined.
If you can believe it, one pro-Romney "super PAC" actually spent $2.85 million in Iowa during the month of December.
$2.85 million can buy quite a bit of propaganda.
Sadly, in federal elections the candidate that raises the most money wins about 90 percent of the time, and Mitt Romney has raised far, far more money than the other Republican candidates have.
It would be nice to stick it to the establishment for once, but the reality is that it is really hard to go up against a candidate that is backed by millions upon millions upon millions of dollars.
But even if Mitt Romney only wins 30 or 40 percent of the delegates during the nominating process, that is still going to make it nearly impossible for any other candidate to win the nomination before the Republican convention.
In a previous article, I described how the new Republican voting rules are going to make a "brokered convention" much more likely….
The key is that most Republican primaries and caucuses will now allocate delegates using a proportional system rather than a "winner take all" system.  Back in 2008, John McCain did very well in early "winner take all" primaries and wrapped up the Republican nomination very, very quickly.  Nothing like that will happen in 2012.  In fact, if the field remains crowded it is going to be very difficult for any candidate to accumulate more than 50 percent of the delegates by the time the Republican national convention rolls around.
If Mitt Romney wins more than 50 percent of the delegates during the primary season, the Republican establishment will let him have the nomination of course.
But if he is unable to do so, the Republican establishment will move heaven and earth to make sure that a candidate that they do not like does not accumulate more than 50 percent of the delegates.
Either way, the Republican establishment is going to do everything that they can to end up with a candidate of their choosing to go up against Barack Obama.
So can a miracle still happen?
Of course it can.
But just realize that it is going to take an all-out effort to overcome the power of the establishment.
A half-hearted effort simply is not going to get the job done.