Uganda-Tanzania:  Tanzanian witches influence child sacrifice in Uganda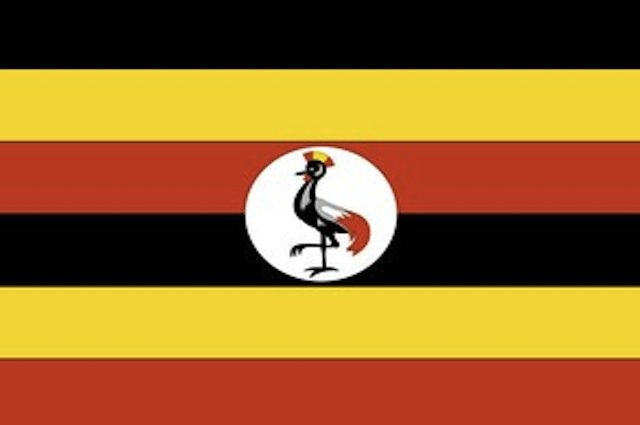 WASHINGTON, November 2, 2011—Uganda recently announced a tremendous increase in the number of ritual child sacrifice. According to a 2008 Ugandan Police Report, ritual murder increased over 800% from the previous year with children being the victims in the vast majority of cases.
The BBC reported that traffickers are kidnapping children from rural villages taking them to Kampala, the capital of Uganda, for ritual sacrifice.  Many villagers believe the sacrifice brings wealth and prosperity, however Mr. Uri Mabiriizi, a Ugandan witchdoctor, says the influx of Tanzanian witchdoctors to Uganda is fostering ritual killings of children.
During an interview, Mr. Mabiriizi explains child sacrifice in the context of the Ugandan paganism as follows:
In Uganda, we had no witches sacrificing children, traditionally speaking. [Human sacrifice or child sacrifice] was introduced to us just recently by witches from other countries such as Tanzania. Ugandan witches do not believe that they are strong enough to perform child sacrifice. They think that child sacrifice takes a witch doctor with a certain spiritual capacity to be performed. Only Tanzanian witches have the ability to perform child sacrifice and make someone's garden dry in a few days. Ugandan witches can't do that.
In early 2008, the Tanzanian government began cracking down on human sacrifice and witchcraft, leading many Tanzanian witchdoctors to flee to Uganda.  In Uganda, they found a culture more open to their practices.  Some Tanzanian witches openly advertise on the radio Ugandan to attract wealthy customers.
Jubilee Campaign, a UK organization fighting against child sacrifice in Uganda, argues that many witchdoctors manipulate wealthy businessmen and politicians into believing that child sacrifice will bring them prosperity and success. Some wealthy clients purchase children for large sums of money from child traffickers for sacrifice. Others kidnap children for the ceremony.
Jubilee Campain argues that the inadequate legislation and lack of police resources in Uganda hinder elimination of child sacrifice, and urges stronger prosecution to end the practice. Though the Witchcraft Act 1957 prohibits the practice, many Ugandans are unaware that such law exists. The law is rarely applied in the Ugandan judicial system. Of 135 arrests between 2006 and 2010 relating to human sacrifice, only 83 cases went to court, and only one person was convicted.
The victims' family generally cannot afford the legal cost to prosecute child sacrifice cases, according to Jubilee Campaign. Additionally, people in rural areas neither have access to local lawyers nor the financial means to purchase a legal assistance from the city for a prolonged court process.
Mr. Mabiriizi, however, argues that lack of police resources or inadequate legislations are not the problems of eliminating child sacrifice in the rural area.
In my village, if you kill someone, you are subject to the death penalty. You will be imprisoned and wait for the death penalty after the arrest. But even when police arrest is not readily available, people in the village will kill you by beating you with sharp objects, they destroy all your properties including the house, plantations, animals, and even your family members.
Mr. Mabiriizi, at the time of the interview, was in South Korea after being falsely accused of killing a woman for ritual sacrifice and fleeing from the village people.
Many advocates argue that child sacrifice cases are still pending without any legal resolutions. Mr. Mabiriizi says the villagers are available to bring justice against the offenders of child sacrifice in the rural area when police arrest of the offender is delayed. But, neither villagers nor the legal system is available to defend the rights of the innocent children from ritual killings, while the crime is heavily concentrated in the city.
The Ugandan authority must step up and educate public that one can prosper only through hard work, not sacrificing an innocent child to gods to fight the perpetuating evil.
To sign the petition to stop child sacrifice in Uganda visit http://www.jubileecampaign.co.uk/petition
Youngbee Dale is a freelance writer, researcher, and human rights advocate. You can reach her at ybdale@gmail.com or follow her on Twitter
Delegitimizing the delegitimizers
November  4, 2011,  1:02 PM
by Caroline Glick
You have to hand it to the Palestinians.
They decided to abandon the peace process and seek international recognition of the "State of Palestine" – a state in a de facto state of war with Israel. And they are pursuing their goal relentlessly.
This week their efforts bore their first fruit with the UN's Educational, Scientific and Cultural Organization's (UNESCO) vote to accept "Palestine" as a full state member.
It is not a coincidence that the PLO/PA decided to apply for membership for "Palestine" at UNESCO first. Since 1974, UNESCO has been an enthusiastic partner in the Palestinians' bid to erase Jewish history, heritage and culture in the Land of Israel from the historical record.
In 1974, UNESCO voted to boycott Israel and to "withhold assistance from Israel in the fields of education, science and culture because of Israel's persistent alteration of historic features in Jerusalem."
UNESCO's moves to deny Jewish ties to Jerusalem and the rest of historic Israel have continued unabated ever since. For instance, in 1989, UNESCO condemned "Israel's occupation of Jerusalem," claiming it was destroying the city through "acts of interference, destruction and transformation."
In 1996, UNESCO held a symposium on Jerusalem at its Paris headquarters. No Jewish or Israeli groups were invited to participate.
Beginning in 1996, the Arab Wakf on the Temple Mount began systematically destroying artifacts of the Second Temple. The destruction was undertaken during illegal excavations under the Temple Mount carried out to construct an illegal, unlicensed mosque at Solomon's Stables.
UNESCO never bothered to condemn this act. It was silent despite the fact that the Wakf's actions constituted a grave breach of the very international laws related to antiquities and sacred sites that UNESCO is charter bound to protect. Similarly, UNESCO never condemned Palestinian desecration of Rachel's Tomb, of Joesph's Tomb or of any of the ancient synagogues in Gaza and Jericho which they razed to the ground.
The reason for UNESCO's miscarriage of its responsibilities is clear. Far from fulfilling its mission of protecting world heritage sites, since 1974 UNESCO has been a partner in one of the greatest cultural crimes in human history – the Palestinian and pan-Arab attempt to wipe Jewish history in the Land of Israel off the historical record.
And UNESCO's crimes in this area are unending. In 2009 it designated Jerusalem a "capital of Arab culture." In 2010, it designated Rachel's Tomb and the Cave of the Patriarchs in Hebron as "Muslim mosques."
UNESCO's campaign against Jewish history is not limited to Israel. In 1995, it passed a resolution marking the 50th anniversary of the end of World War II. Despite requests from Israel, the resolution made no mention of the Holocaust.
In December 2010, UNESCO published a report on the history of science in the Arab world. Its report listed the great Jewish doctor and rabbinic scholar Rabbi Moshe Ben Maimon – Maimonides – as a Muslim renamed "Moussa ben Maimoun."
In light of UNESCO's virulently anti-Jewish policies and actions, it is not surprising that it cooperated with the PLO/PA's bid to achieve recognition of a state that is in a state of war with Israel.
MORE SURPRISING than UNESCO's behavior was the behavior of all but five EU member states. Aside from the Czech Republic, Germany, Lithuania, the Netherlands and Sweden, all EU member states either voted in favor of the Palestinian membership application or abstained.
The reason this behavior is surprising is because the EU has made strengthening UN institutions and speeding up the peace process between Israel and the Palestinians to facilitate Palestinian independence the central aims of its foreign policy. And by supporting or failing to oppose the Palestinian membership bid, the Europeans undercut both aims.
UNESCO was weakened by the vote for two reasons. First, since US law bars the US administration from funding UN agencies that accept "Palestine" as a member nation outside the framework of a negotiated peace with Israel, in accepting "Palestine" UNESCO reduced its budget by the 22 percent covered by US contributions.
Second, by accepting the Palestinians as a member state, UNESCO undermined its legitimacy and organizational viability. Accepting "Palestine" represents a breach of the organization's charter. The charter stipulates that only states can be accepted as members.
Moreover, it represents a repudiation of the goals of UNESCO as laid out in its charter. Those goals involve among other things promoting cooperation in education and advancing the rule of law. As a recent report by the Institute for Monitoring Peace and Cultural Tolerance in School Education (IMPACT-SE) showed, PA textbooks remain imbued with Jew-hatred at all education levels.
By enabling this breach of the UNESCO charter, the Europeans made a mockery of UN rules and so weakened not just UNESCO but the UN system as a whole.
The Europeans' claim to support the cause of peace between Israel and the Palestinians was rendered hollow by their behavior at UNESCO. The peace process between Israel and the PLO/PA is predicated on the latter's commitment that a Palestinian state can arise only as a consequence of a peace treaty with Israel. By supporting the Palestinians' breach of this fundamental commitment at UNESCO, the Europeans diminished the possibility of achieving a negotiated peace that will lead to Palestinian statehood.
The Europeans' behavior at UNESCO indicates that just as UNESCO is willing to undermine its mission to harm Israel, so the Europeans are willing to undermine the declared goals of their foreign policy for the sake of harming Israel.
This state of affairs has important consequences for Israel. To date, Israel has placed fostering good relations with EU member states high on its list of priorities. In light of the Europeans' behavior at UNESCO, this ranking should be revised. The Europeans do not merit such high consideration by Israel.
Finally, the UNESCO vote exposed disturbing truths about US President Barack Obama's position on Israel. Obama has been widely praised by American Jewish leaders as well as by Prime Minister Binyamin Netanyahu for his announced commitment to veto the draft Security Council resolution recommending that the PLO/PA be granted full state membership at the UN. Obama's pledge – forced out of him by massive congressional pressure – is touted as proof of his commitment to the US alliance with Israel.
But Obama's response to the PLO/PA's bid for UNESCO membership tells a different story. In the lead up to the vote, the Obama administration went out of its way not to threaten UNESCO. It did not threaten to withdraw the US from the organization. Instead, just days before the vote, US Under Secretary of Education Martha Kanter addressed the body and praised the "great things [that] have happened at UNESCO," over the past year. Kanter then announced the US's bid for reelection to UNESCO's executive board.
The administration did not attack the move as one that undermines chances of peace. It did not note that by endorsing the PA/PLO's decision to act unilaterally, UNESCO was making it all the more difficult for Israel and the Palestinians to achieve a negotiated peace deal. Rather, State Department spokeswoman Victoria Nuland sufficed with claiming that the move was "regrettable," and "premature."
Administration officials did not make clear that in accordance with US law, all US funding to UNESCO would end if the Palestinian membership bid was approved. Rather administration officials joined forces with UN officials to lobby Congress to change the law.
As Claudia Rosett reported in Forbes on Tuesday, David Killion, the US ambassador to UNESCO, made what bordered on an apology for the US funding cut-off when he said, "We sincerely regret that the strenuous and well-intentioned efforts of many delegations to avoid this result fell short."
Killion added, "We pledge to continue our efforts to find ways to support and strengthen the important work of this vital organization."
So after UNESCO thumbed its nose at the US, after undermined its own mission, breached its own charter and seriously diminished chances of Palestinian peace with Israel by accepting "Palestine" as a member state, the Obama administration reacted with near groveling apologetics.
TO UNDERSTAND the full significance of the administration's behavior, it is important to contrast it with the administration's response to the Israeli government's decision in the aftermath of the UNESCO vote to approve the construction of housing for Jews in Jerusalem, Ma'aleh Adumim and Efrat. All of the housing units will be built in areas that will remain part of Israel even after a peace deal. And the administration knows this.
But speaking of the government's decision, a US official told Reuters that the administration is "deeply disappointed by the announcement."
"We continue to make clear to the [Israeli] government [that] unilateral actions such as these work against efforts to resume direct negotiations and do not advance the goal of a reasonable and necessary agreement between the parties."
So on the one hand, the Palestinians' move to abandon the peace process and UNESCO's support for their move is merely "regrettable" and "premature." But on the other hand, Israel's decision not to discriminate against Jewish property rights undermines efforts to resume peace talks and harms prospects for an agreement.
Since entering office, Netanyahu has repeatedly characterized Arab and leftist efforts to delegitimize Israel as "a strategic threat" to the state. In truth, he overstates the danger. Delegitimization is a political threat, not a strategic threat. Israel will not be destroyed by the UN or by professors at Oxford and Columbia or by trade unions in Norway.
But still it is a threat that Israel cannot ignore.
Since September 2009, citing the need to demonstrate the dishonesty of the delegitimizers' accusations against Israel, Netanyahu abandoned his lifelong opposition to a Palestinian state. He believed that Israel had to embrace the PLO/PA as a legitimate partner for peace in order to prove to the likes of Obama and his supporters that Israel has a right to exist. In the meantime, and in the face of Netanyahu's staggering concession, the PLO/PA abandoned the peace talks and escalated its political war to criminalize Israel and delegitimate it.
UNESCO's acceptance of "Palestine" demonstrates that Netanyahu's chosen policy is misguided.
By accepting the legitimacy of the Palestinian demand for statehood, Netanyahu indirectly conceded Israel's rights to Judea and Samaria and at a minimum placed its right to sole sovereignty over Jerusalem in question. In so doing, Israel gave the Palestinians' supporters at the UN, in Europe and at the White House no reason to reconsider their anti-Israel bias.
After all, with the Palestinians relentlessly asserting their rights, and Israel conceding its rights, why should anyone side with Israel?
In the end, the only way to defeat those who delegitimize Israel and deny our rights to our land, our nationhood and our history is to expose their corruption, and their malevolent, dishonest and hateful intentions towards the Jewish people and the Jewish state. That is, the only way to defeat the delegitimizers is to delegitimize them by proudly and consistently asserting Israel's historic and legal rights and the justice of our cause.
Have We Raised An Entire Generation Of Young Men That Do Not Know How To
 Be Men?

Reprinted from The American Dream
04 Nov 2011 03:03 PM PDT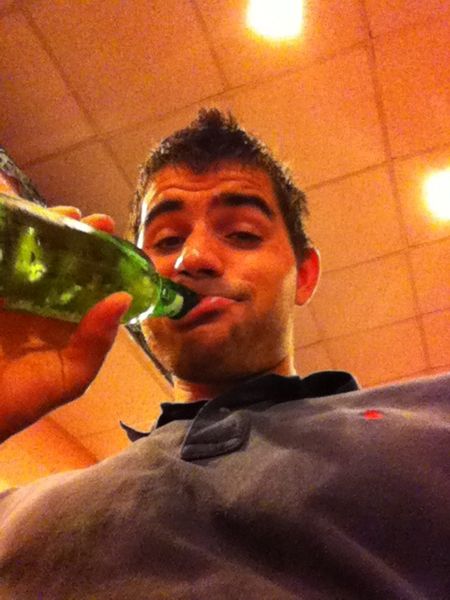 Have we completely and totally failed an entire generation of young men?  Have we failed to equip them with the tools that they need?  Have we raised an entire generation of young men that do not know how to be men?  Today, young adult men are nearly twice as likely to live with their parents as young adult women are, and young adult men are much less likely to go to college than young adult women are.  Now I want to make something perfectly clear before we proceed.  The point of this article is not to slam women or drag them down.  Not at all.  Rather, the goal of this article is to point out that we have a real problem with our young men and that they are lagging way behind.  Vast numbers of them don't want to go to college, don't want to pursue careers, don't want to get married and don't want to take on any serious responsibilities.  Of course there are always exceptions.  In fact, there are some young men out there that are absolutely outstanding.  However, what this article is trying to say is that the overall trends all point to the fact that our system has raised up a crop of young men that are generally weak, directionless, wimpified and unwilling to take responsibility.  This is not a good thing.
What comes to your mind when you think of men under the age of 30 in America today?  Does an image of an irresponsible, sex crazed, beer swilling slacker come to mind?
Unfortunately, that stereotype is way too true.  We have failed our young men.  We did not teach them how to be men.  Yes, as I noted earlier, there are definitely exceptions to this, but in general we have a real problem on our hands.
Let take a look at some of the hard numbers.
As a recent CNN article noted, young men between the ages of 25 and 34 are almost twice as likely to live with their parents as young women the same age are….
The number of adult children who live with their parents, especially young males, has soared since the economy started heading south. Among males age
25 to 34, 19% live with their parents today, a 5 percentage point increase from 2005, according to Census data released Thursday. Meanwhile, 10% of women in that age group live at home, up from 8% six years ago.

Among the college-aged set, the 18- to 24-year-olds, 59% of males and 50% of females lived with their parents, up from 53% and 46%, respectively.
So what in the world is causing this?
Men that are between 25 and 34 should be in their prime working years.  Instead, almost one out of every five of them is living with mommy and daddy.
This is a major problem.  Rather than working hard, taking responsibility and building their own lives, we have way too many young men that are living in our basements and that spend much of their time watching television or playing video games.
The lack of ambition among many of our young men is absolutely appalling.  Today, young women are far more likely to pursue a college education than young men are.  According to the New York Times, approximately 57 percent of all young people enrolled at U.S. colleges are women.  That means that only about 43 percent are men.
As I have written about previously, unemployment is also rampant among our young people.
Only 55.3% of all Americans between the ages of 18 and 29 were employed last year.  That was the lowest level that we have seen since World War II.
Today, there are millions of young men that are sitting around with no job, no hope and no direction in life.
But even many of those that do have jobs are not making much money.  The number of the "working poor" in America is rapidly increasing, and this is especially true among young adults.  Since the year 2000, incomes for U.S. households led by someone between the ages of 25 and 34 have fallen by about 12 percent after you adjust for inflation.
In the past, women always complained about the "gender gap" when it came to wages, but today we are actually seeing that reversed among our young people.  In fact, author Guy Garcia says that women in their twenties now earn more money than men of the same age in the ten largest cities in the United States.
This current generation of men also seems to be extremely hesitant to take on the responsibilities of marriage and family.  Today, an all-time low 44.2% of Americans between the ages of 25 and 34 are married.
Instead, most young men seem to want to run around "hooking up" with as many women as possible without any consequences.
But there are consequences.  The irresponsible behavior of our young men is putting an incredible amount of strain on our young women.
For example, in 2010 42 percent of all single mothers in the United States were on food stamps.
So what is causing all of this?
Well, certainly there are a lot of factors, but it certainly does not help that men are almost always portrayed as weak, irresponsible, sex-crazed idiots on television and in our movies.
This point was made very well in a recent article in The Washington Times….
If the fall TV season is any guide, the sexual revolution that was supposed to liberate men and women from traditional sex roles seems to have
resulted instead in a straight-up role reversal. The male characters are messes — insecure, jobless, barely able to dress themselves without a wife or
girlfriend and/or living in mom's proverbial basement. Their female counterparts, meanwhile, are flaunting the same selfish, boorish ways that once
got men called "chauvinist pigs."
Today, our society generally does not teach young men that they should be strong, noble, ambitious and eager to take responsibility.
Instead, we are constantly sending our young men the message that we expect them to act like idiots, drink lots of beer, chase women and pretty much be as lazy as possible.
I fear that we have failed this entire generation of young men.  Yes, there are many that have turned out great, but in general we have a real mess on our hands.
So what can we do about all of this?
Thanks To Obama, The Al-Qaeda Flag Is Now Flying High And

Proud Over Libya
Reprinted from The American Dream (other articles about this topic appear in earlier editions of "Last Days News"
03 Nov 2011 02:59 PM PDT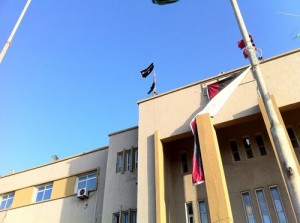 The Al-Qaeda flag has been flying high over Libya and the governments of the western world that helped remove Gaddafi from power don't seem to mind at all.  The flag, which contains the phrase "there is no God but Allah" with a full moon underneath, has been photographed flying beside the new national flag of Libya at the courthouse in Benghazi.  The courthouse in Benghazi is where the "rebels" established their provisional government, and it is where the "media center" for communication with foreign journalists was
located during the fight against Gaddafi.  So it isn't as if the al-Qaeda flag has been flying over some insignificant building.  But this should be no surprise.  It has been known all along that al-Qaeda was very heavily represented in the army of "the rebels" and among the leadership of "the rebels".  Now, thanks to Obama, they have taken over Libya and they intend to impose a brutal form of Sharia law on the entire Libyan population.
You can see more pictures of the al-Qaeda flag flying over Libya on the website of the Telegraph and on the website of the Daily Mail.
The following is video of the al-Qaeda flag flying over the courthouse in Benghazi….
So where is the uproar about this in the U.S. media?
The silence has been deafening.
I guess it would be hard to explain to the American people why they should be sacrificing their sons and daughters to fight al-Qaeda when we just spent billions of dollars helping them take over Libya.
Sadly, the flag of al-Qaeda is not just being flown at the Benghazi courthouse.  According to eyewitnesses, it is now being displayed all over Benghazi.  The following is an account from an eyewitness that has seen the flag flying over the Benghazi courthouse for himself….
It was here at the courthouse in Benghazi where the first spark of the Libyan revolution ignited. It's the symbolic seat of the revolution;
post-Gaddafi Libya's equivalent of Egypt's Tahrir Square. And it was here, in the tumultuous months of civil war, that the ragtag rebel forces established
their provisional government and primitive, yet effective, media center from which to tell foreign journalists about their "fight for freedom."

But according to multiple eyewitnesses—myself included—one can now see both the Libyan rebel flag and the flag of al Qaeda fluttering atop Benghazi's
courthouse.

According to one Benghazi resident, Islamists driving brand-new SUVs and waving the black al Qaeda flag drive the city's streets at night shouting,
"Islamiya, Islamiya! No East, nor West," a reference to previous worries that the country would be bifurcated between Gaddafi opponents in the east and the
pro-Gaddafi elements in the west.
So what in the world are we supposed to think about all this?
We were told that we had to invade Afghanistan because they were harboring "al-Qaeda" leaders.
We were told that it was necessary for us to stay in Iraq for so long so that "al-Qaeda" would not take over.
But now we have helped al-Qaeda take over Libya.
It isn't as if the governments of the western world did not know what was going on in Libya.
According to the Telegraph, the leader of the Libyan rebels was very open about the fact that his "troops" included significant numbers of al-Qaeda fighters that were firing bullets at U.S. soldiers in Iraq….
Abdel-Hakim al-Hasidi, the Libyan rebel leader, has said jihadists who fought against allied troops in Iraq are on the front lines of the battle
against Muammar Gaddafi's regime.
According to a recent article by Kurt Nimmo for Infowars.com, al-Qaeda rebels had established an "Islamic emirate" in eastern Libya as early as February….
In February, it was reported that al-Qaeda had set-up an Islamic emirate in Derna, in eastern Libya, headed by a former prisoner at Guantanamo Bay, Abdelkarim al-Hasadi.
Now that they have won the war, the "rebels" have announced that they will be imposing strict Sharia law all over Libya.
The head of the National Transitional Council in Libya, Moustafa Abdeljalil, has already made this very clear.  Just consider the following statements….
-"Sharia law is the source of all our laws."
-"We take the Islamic religion as the core of our new government"
-"The constitution will be based on our Islamic religion"
Shouldn't the people of Libya have a say in all of this?
Sadly, one kind of tyranny has just been replaced with another.
In fact, some elements of Sharia law have already been implemented.
According to a recent article posted on the Telegraph, Mustafa Abdul-Jalil has already announced that the law banning polygamy has been repealed because it is not compliant with Sharia law….
Mr Abdul-Jalil went further, specifically lifting immediately, by decree, one law from Col. Gaddafi's era that he said was in conflict with Sharia – that
banning polygamy.
The American people were told that the system of government established by the Taliban in Afghanistan was so repressive that it needed to be overthrown, but now we are helping essentially the exact same system of government be set up in Libya.
It makes no sense whatsoever.
Not only that, we have greatly destabilized the region and there will almost certainly be very bloody internal conflicts within Libya for many years to come.
The following comes from a recent report posted by The New American….
Gadhafi and the remnants of his regime are thought to have distributed vast stockpiles of weapons and wealth so anti-revolutionary forces could wage
what the despot promised would be a long-lasting insurgency. Many of those fighters fled to the desert and are staging surprise attacks on roaming bands of
militiamen.

The ongoing battles have sparked widespread speculation that the bloody conflicts will continue to rage far into the future.
In addition, as The New American notes, as a result of this conflict huge amounts of very dangerous weapons have fallen into the hands of potential terrorists….
Advanced weaponry including anti-aircraft missiles has also fallen into the hands of known terrorist organizations. The deadly stockpiles are turning up
all over the region, but it remains unclear how much firepower has been smuggled out of the country so far.
But does the Obama administration seem alarmed by any of this?
No, they just want us all to praise them for a "job well done" in Libya.
Hopefully the American people will see right through this nonsense.
The flag of al-Qaeda has been flying over the headquarters of the provisional government in Libya, and yet the American people are the ones that are being treated as potential terrorists.
Our borders are wide open and anyone that wants to can sneak into this country, and yet we are told that we must have our private parts examined before we are allowed to get on to an airplane.
Something is very, very wrong.  Somehow the focus of national security has gone from protecting the American people to spying on the American people.
As I wrote about yesterday, the government has become absolutely obsessed with watching us, listening to us, tracking us, recording us, compiling information on all of us and getting us all to spy on one another.
Meanwhile, the U.S. government has been spending billions of dollars to help al-Qaeda take power in Libya and is helping them enslave the entire Libyan population to a brutal form of Sharia law.
Can anyone explain how this makes any sense at all?
FCC cracks down on religious broadcasters
posted by
dcalvin
  | 6:23pm Monday October 31, 2011
Watchwoman: FCC  cracks down on religious broadcasters by forcing them to comply with a rule that  they have to provide closed captioning on their TV broadcasts.  Here's the  danger in that.  The problems never begin with the extremist of measures — they end there.  They come incrementally.  How do you eat an elephant?   One bite at a time.  How do you get religious broadcasting off the  air?  One rule at a time.  The FCC has no business telling churches  they have to have closed captioning on their TV broadcasts.  It's fascism.  In fact, the government has no business of any kind interfering with  the Church of Jesus Christ at all.  The reason that Churches are tax exempt  is because they are thought of as a foreign embassy.  The Church's home is  NOT on planet earth.  It has a heavenly home and the only Head of the  Christian Church is Jesus Christ!  No man-made government official,  politician or the FCC.  The government saying anything to the church to  rule over it is the same as if the government tried to tell the Russian  diplomats how to run their Russian embassy in Washington DC.  The Russian  embassy's grounds are considered Russian territory and the US  government has no jurisdiction there.  It's the same with the Christian  Church and it's grounds.  The US government and all it's rule makers have  no jurisdiction there.  It comes under the Heading of Jesus Christ  only — like a foreign embassy.  The FCC may try to bring it's wrath on the  Christian Church of Jesus Christ, but the FCC will incur the wrath of  God!  God is not going to like anyone dictating to His Church, His Property  and His Dominion on Planet Earth.  The FCC better look out!  They have  God's wrath coming upon them!  God wins every argument.  So the FCC  better rethink it's stupid and dictatorial position quickly! Don't  be deceived for a moment that it is about the government  (FCC) being a nice-guy so that the deaf will have more access, it's about  Christians having less!  Like Ronald Reagan said, government is not the  solution, government is the problem!  ▬  Donna  Calvin
::~:~::
By BROOKS BOLIEK
If a church broadcasts the word of God on TV without closed captions, it  risks incurring the wrath of the FCC.
Some 300 small- to medium-sized churches can expect letters from the  commission within the next few days explaining why their closed captioning  exemptions were lifted for TV shows like "Power in the Word" and "Producing  Kingdom Citizens."
The FCC has been mailing the letters for the past few days to churches from  Maine to California, explaining that the hundreds of exemptions are now  rescinded and giving the programmers 90 days to reapply.
The churches were granted FCC exemptions from the closed captioning  requirement under a 2006 commission decision known as the "Anglers Order" for  the Anglers for Christ Ministries program that had argued for exemption from the  rules.
While the FCC's Consumer and Governmental Affairs Bureau used the Anglers  Order as the model to grant at least 298 other exemptions, the full commission  overturned that decision Oct. 20 after objections were raised from a coalition  of organizations for the deaf and hard of hearing.
The churches may still be eligible to win an exemption from the rules if they  can prove they can't afford closed captioning, but they now have to make their  case individually.
"This was a process that went awry," said Craig Parshall, senior vice  president of the National Religious Broadcasters, an international association  of Christian communicators. "Now, we are going back to Square One."
Advocacy groups for the deaf contend that the bureau erred when it granted  the exemptions en masse because that created a virtual blanket exemption for  nonprofit organizations. Under the closed captioning law, programmers can win an  exemption if they can prove that the cost of the captioning will cause an undue  economic hardship.
The groups wrote to the FCC asking commissioners to overrule the bureau order  arguing that the order "improperly and unilaterally established a new class of  exempt programming."
While the commission's decision has an immediate impact on churches across  the country, it isn't directed at religious organizations in particular,  Parshall said. Small- and medium-sized churches just happened to apply for  exemptions under the closed captioning law's exception for TV shows where paying  for captioning is an undue economic burden, Parshall explained.
Advocates for the deaf said they were pleased the commission was taking  action on the issue, and hoped that it would make more programming accessible to  the deaf and hearing impaired.
"Now, we look forward to viewing more TV shows that were not captioned  before," said Jim House, spokesman for Telecommunications for the Deaf Inc. "It  is our hope that those producers affected by the decision would see the positive  benefits of making their shows accessible to more and more viewers and find that  it is the right thing to do."
Religious broadcasters want to reach the deaf community, but requiring  churches across the country to close caption their TV programs could force the  programming off the air, Parshall said.
"We believe our message needs to get out to the deaf and disabled  communities," Parshall explained. "All we want is a sensible regulatory  structure that recognizes the plight of the small Christian broadcaster."
Read more:  http://www.politico.com/news/stories/1011/67260.html#ixzz1cOlO3a6f
Read more: http://blog.beliefnet.com/watchwomanonthewall/2011/10/fcc-cracks-down-on-religious-broadcasters.html#ixzz1cnKT4dOb
Hollywood's red stripes: still shining after 64 years
By Wes Vernon
Hollywood's revolutionary left apparently is willing to shed its fig leaf of respectability to produce a movie glorifying a violent pro-communist terrorist group.
We are not talking here about some "on the cheap" Grade C movie filmed in someone's basement. The coming "mainstream" flick intends to paint the anti-American Weather Underground as an organization worthy of approval and support.
Big names
The film is to be produced by Robert Redford, whose Sundance Institute has received $5 million from the George Soros-funded open Society Institute. Leading actors reportedly considered for starring roles in the production include Susan Sarandon, Julie Christie, Nick Nolte, and Redford himself.
Mr. Soros's $5 million largesse was bestowed "for its documentary program to help raise awareness on human rights." (And we all know how to translate that from Marxist to English, don't we?) Aryeh Neier, a Soros mouthpiece, reportedly added, "Films can play a role in inspiring action." (Ah, yes. "Action." Didn't Sarandon cheer on the pro-communist Occupy Wall Street movement?) Such action, the Soros group hopes, will focus "on human rights, justice, accountability, and other open society issues."
The movie is to be based on the Neil Gordon novel The Company You Keep.
Some background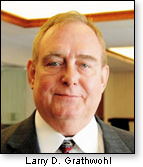 This latest in a long parade of Hate America propaganda attacks in the major media elicits indignation from Larry D. Grathwohl, defined by Weather Underground icon Mark Rudd as "the only known infiltrator ever exposed in the [Weather Underground] organization."
The issue
This column supports any citizen's right to the protections of speech (or its concomitant political activism) embodied in the First Amendment. That most assuredly also
applies to the right of fact-checking citizens to speak out and blow the whistle on propaganda disguised as entertainment, an issue that distinguishes between the blatant propaganda blowhard (Michael Moore) and the "respectable" movie producer (Redford), who intersperses one with the other for the movie-goer whose political guard is down. You see, I'm sorry, but I grew up with the naïve notion that movies are for entertainment, not indoctrination.
In that respect, Grathwohl agreed to go undercover — not so much because of the wacky ideas of the Weather Underground activists, but because of "their propensity to violence" and because their "ultimate goals" were "to destroy the United States and the imposition of a totalitarian socialism."
Fiction as fact
Grathwohl finds it interesting that Neil Gordon's "fiction" includes remarkable similarities to the real life "bombings and other criminal acts committed by the Weather Underground, who together with the Black Liberation Army, robbed a Brinks truck in New Jersey, and a guard and two police officers were murdered."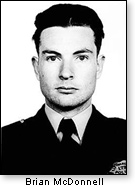 Let it never be forgotten — as the White House hopes it will be — that the Weather Underground's leading figures included the husband and wife terrorist team Bill Ayers and Bernadine Dohrn, who in more recent times launched Barak Obama's career.
Let it never be forgotten — notwithstanding ongoing corrupt media efforts to airbrush facts out of historical memory — that Dohrn, according to Ayers, was the person who placed a bomb at a San Francisco police station that resulted in the death of police sergeant Brian McDonnell, a husband and father of small children.
Let the above be forever recalled each and every time Ayers and Dohrn today — from their "respectable" academic perches — repeat the lie that the Weather Underground never killed or harmed anyone. Presumably we are also expected to overlook numerous other bombings by the group, including those at New York City police headquarters, the U.S. Capitol, and the Pentagon.
Undercover informant calls out Redford
Appearing last week here in Washington at a seminar sponsored by America's Survival, Inc., Grathwohl said it appears "that Robert Redford is going to make a movie [on the Weather Underground] that not only downplays the acts of terrorism committed [by terrorists in the] group, but also makes them appear to be heroes and good Americans."
He then cited several examples of the movie's planned depiction of the Weather Underground and its acts of terrorism against life and property. "Somehow," he added, "terrorists and murderers are transformed into real Americans who stood for their beliefs…defending their country's ideals."
Don't confuse Redford with the facts?
Grathwohl has made several attempts to contact Robert Redford to share with him some information as to the real purposes and goals of the Weather Underground. As of this writing, the movie director prefers not to be bothered. Politicians have been known not to want to know facts related to unsavory (or criminal) happenings. That way, they acquire "plausible deniability."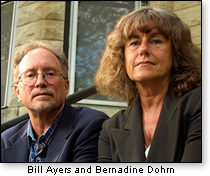 It would mess up a good storyline, for example, if Mr. Redford had to admit that he was credibly informed of the murder in San Francisco or that Bernadine Dohrn, in her first communication from the Weather Underground, boasted, "This is a declaration of war against the United States."
Pity the famed motion picture icon asked to explain what part of that threat he does not understand.
Heaven forbid that his tender ears would be on the receiving end of information imparted by a witness who "sat in meetings with many members of the Weather Underground (including Bill Ayers) and discussed plans to bomb places and buildings with the sole purpose of causing as much death and destruction as possible."
A "holocaust" in America?
Think "it can't happen here?" The Weather Underground's "peace" angels sat around casually discussing how — when the U.S. government is overthrown — about 100 million Americans would have to be sent to "re-education camps." After an envisioned several steps of weeding out multiple groups deemed sufficiently brainwashed, the question came down to a final estimated 25 million unreconstructed patriots.
At that point, educated people — some with PHDs who would fit in at your typical faculty lounge — casually talked about doing away with the holdout resisters. What? All 25 million? Well, we'll "work them to death," or "starve them to death." Whatever. Long live the "communist or socialist society" of Weather Underground fantasies! The only thing missing, apparently, was the suggestion of gas ovens. (Oh, but the Soviet system of starvation was so much easier to finesse. Gas ovens gave the Nazis such a beastly public relations black eye, you know!)
That is what those revolutionaries really think. These are people who today have helped populate academia (Ayers and Dohrn). If anything, they do not believe the Weather
Underground, in its pursuit of violence, went "far enough" (as Ayers was quoted in the New York Times as saying).
George Soros, who has bestowed money on a movie producer who wants to glorify these violent America-haters, also publicly backs the Occupy Wall Street movement, whose violent anti-American antics and more extreme threats are smoothed over by a sympathetic media.
And here is the most frightening fact: People with these backgrounds launched the political career of the man who is now President of the United States.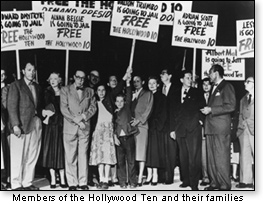 Congress should act
Grathwohl wound up his talk to ASI with a plea for congressional action to revive the House Internal Security Committee (originally named the House Committee on Un-American Activities).
That would be the ideal approach. This was the committee whose 1947 hearings 64 years ago this week (with follow-ups in later years) led to the exposure of the infamous "Hollywood Ten," whose directing and producing included movies that contained pro-Soviet messages aimed at an unsuspecting public. The committee confronted the ten witnesses with copies of their Communist Party membership cards. (The Communist Party, remember, advocated the violent overthrow of the U.S. government.)
So why doesn't the House — overwhelmingly elected because of popular anti-administration outrage — simply bring back the committee to deal with far more violent subversives glorified today? Where are the Tea Party people on this issue? They sent a lot of House lawmakers to this 112th Congress. Perhaps those congressmen and women need to hear from Tea Party folks back home.
© Wes Vernon
Republicans Aid Obama Transparency Effort With Subpoenas
11/03/2011
House Republicans appear determined to help President Obama keep his promise to conduct the most open and transparent administration in history, even if they have to subpoena his subordinates every step of the way.
Two House panels this week are issuing the orders to force the administration to come clean on what it knew about the Solyndra bankruptcy scandal, and to disclose its list of 300,000 criminal illegal aliens it has refused to deport.
The House Judiciary Committee on Wednesday authorized a subpoena for the immigration documents at the Homeland Security Department (DHS) that chairman Lamar Smith (R.-Tex.) has been asking for since August.
"The administration is obviously not acting in good faith, and is wrongfully trying to keep crucial information from the American people," Smith said.  "They are on the verge of obstructing the legitimate role of Congress."
The measure passed 7 to 4 along party lines, and over Democrat objections that the subpoena was a "witch hunt."
Rep. Pedro Pierluisi (D.-P.R.) said resorting to subpoenas would give the appearance that there is a "clash" between the committee and the administration.
"All I'm saying is, I'm concerned about sending that message.  It doesn't serve anyone's interest [and] this committee does not look good," Pierluisi said.  But Rep. Louie Gohmert (R.-Tex.) said that it's time the committee showed the administration they are serious about their inquiry into the enforcement of immigration laws.
"Since the answers have not been forthcoming … we need to make sure the administration knows these are serious issues to us," Gohmert said.
"It is time to quit fooling around and do our obligation of oversight.  If Congress doesn't do oversight, it doesn't get done," Gohmert said.  "We're the only protection the American public has when the government is not doing its job."
Smith said the public has a right to know what crimes the 300,000 illegal immigrants committed and why Immigration and Customs Enforcement (ICE) officials "intentionally chose not to detain them."
"Why does DHS want to hide this information?  Why won't they provide Congress with these documents?  Are administration officials afraid that the information will show that illegal immigrants intentionally released by ICE have committed crimes that could have been prevented?" Smith asked.
"The administration has a decision to make:  Will they be open and honest, or will they continue to hide information crucial to the health and safety of the American people?" Smith asked.
On Thursday the House Energy and Commerce subcommittee investigating Solyndra will vote on whether to subpoena the White House for Obama's BlackBerry messages and other internal documents.
Republican Representatives Fred Upton of Michigan and Cliff Stearns of Florida said the documents they are seeking do not affect issues of national security, and there is no basis for the administration to object to their request.
"Subpoenaing the White House is a serious step that, unfortunately, appears necessary in light of the Obama administration's stonewall on Solyndra," the lawmakers said in a statement.
Earlier this year, Republican lawmakers subpoenaed documents relating to the National Labor Relations Board​ decision on the South Carolina Boeing plant, and Attorney General Eric Holder has also been subpoenaed to appear before Congress in the coming weeks to answer questions about the Operation Fast and Furious debacle that left one Border Patrol agent dead.
Obama's campaign promise to hold government accountable by making his administration transparent has faltered to the point of absurdity, critics say.
Privacy advocates were miffed when Obama accepted their award earlier this year for his efforts in making government more transparent in a most untransparent manner—behind closed doors.
Gary Bass, executive director of OMB Watch, told the Huffington Post that Obama's decision to bar the public and press from the ceremony was "the height of irony."
"How absurd can that be?" Bass said.
When the White House agreed to release its visitor logs, privacy advocates cheered, until it was discovered that top administration officials were meeting with lobbyists at a nearby coffee shop to avoid their registration in the logs.
Just last month, the Homeland Security Department raised eyebrows when it refused a Freedom of Information Act (FOIA) request from the Federal Times to make public the phone numbers of its public affairs staff.
And last week it was revealed that the Justice Department is pursuing new regulations that would allow it to deny that documents sought under the Freedom of Information Act even exist.
---
Audrey Hudson, an award-winning investigative journalist, is a Congressional Correspondent for HUMAN EVENTS. A native of Kentucky, Mrs. Hudson has worked inside the Beltway for nearly two decades — on Capitol Hill as a Senate and House spokeswoman, and most recently at The Washington Times covering Congress, Homeland Security, and the Supreme Court.  Follow Audrey on Twitter and Facebook
US Tunnel Vision Strengthening Jihad against America
Now, after recent successes, including the death of Osama bin Laden, U.S. government officials have expressed optimism in the fight against terrorism.
But while al Qaeda may be weakening, the jihad against America is actually strengthening, at home and abroad.
But first, let's examine the state of al Qaeda.
From the Fort Hood massacre and the Underwear Bomber in 2009, to last year's failed Yemeni cargo plane plot, no terror group has wreaked more havoc against the U.S. homeland.
Al Qaeda cleric Anwar al-Awlaki had a hand in each of these terror plots and inspired many more, including the 2010 attempted Times Square bombing in New York City.
Al-Awlaki's death in a U.S. drone strike last month dealt a major blow to al Qaeda's operations in the West.
"I think Awlaki is going to be very difficult for them to replace because he had a unique mix of being theologically credible, speaking fluent English, and being very familiar with the United States," terrorism expert Daveed Gartenstein-Ross, author of the new book, Bin Laden's Legacy, told CBN News.
"And so he was a big draw to a lot of English speaking jihadis," he added.
Awlaki is just one of many high-profile al Qaeda and Taliban targets taken out by the U.S. over the past two years. They include Pakistani Taliban leader Beitullah Mehsud, al Qaeda operational planner Ilyas Kashmiri, top al Qaeda deputy Atiyah 'Abd Al-Rahman, and of course, bin Laden.
In the wake of these successes, Obama administration officials say al Qaeda is nearing defeat.
Al Qaeda Down, Not Out
But according to Gartenstein-Ross, history shows that while the terror group may be down, it's not out.
"Back in 2003, al Qaeda's leadership was significantly degraded," Gartenstein-Ross told CBN News. "By 2007, it had managed to rebound from that loss."
"Likewise, the Israelis have wiped out Hamas's political leadership. Yet Hamas is a powerful political force that controls Gaza," he added.
Al Qaeda has actually expanded its territory in the decade since 9/11, from Pakistan on to Yemen, Somalia, North Africa, Europe, and Sinai.
And with word of the impending U.S. troop withdrawal, the group's Iraq branch is set for a possible resurgence as well.
While al Qaeda has shifted geographically, it's also shifted tactically.
"They're carrying out smaller attacks that are designed not just to kill, but to explicitly drive up our security costs," explained Gartenstein-Ross, director of the Center for the Study of Terrorist Radicalization at Foundation for the Defense of Democracies.
Iran and the Arab Spring
Another potential problem for the Obama administration is tunnel vision.
In focusing the bulk of its counterterrorism energies on al Qaeda, the White House has watched as Iran, Hezbollah, and the Muslim Brotherhood — all three potentially even greater long-term threats than al Qaeda — have grown in strength and influence.
Iran's leaders are convinced the so-called Arab Spring is a divine signal that the Islamic messiah, or Mahdi, will soon appear and lead the armies of Islam to victory over all
non-Muslims.
In preparation, the regime is close to acquiring nuclear weapons and developing long-range missiles capable of reaching Europe and the United States.
Iran's mullahs have also funneled weapons to Afghanistan and Iraq that have been used to kill American troops.
Closer to home, U.S. officials recently prevented an Iranian plot to bomb foreign embassies in Washington, D.C.
"The Iranian regime believes that they are the leaders of the Islamic world, and (Mahmoud) Ahmadenijad, the president, and the Supreme Leader both believe that they can start a world war, an Armageddon-type scenario," Newsmax reporter and Iran expert Ken Timmerman told CBN News.
Hezbollah
An integral part of those Iranian plans is its proxy, Hezbollah. The terrorist militia virtually controls Lebanon and possesses some 50,000 rockets and missiles aimed at Israel.
"Hezbollah, I think, is a more competent organization than al Qaeda and a more lethal organization as well," Gartenstein-Ross said.
Hezbollah has also established a fearsome network in Latin America.
"The Hezbollah presence has expanded into criminality that is involved in people smuggling, in drug trafficking, all through the region now," Jose Cardenas, a consultant with Vision Americas and former Bush administration official, told CBN News.
"It has morphed into a very active, proselytizing operation to convert more people to radical Islam in the region," he said. "They're looking for disaffected youth."
The Muslim Brotherhood
Another jihadist group expanding its power base is the Muslim Brotherhood.
In the Middle East, the Brotherhood has used the Arab Spring unrest to increase its influence across the region. And the Obama administration is engaged in dialogue with the group's leadership in Egypt.
Closer to home, national security expert Frank Gaffney, with the Center for Security Policy, said the Brotherhood is behind much of the mosque-building and calls for Sharia law in America.
"The Muslim Brotherhood is by far the biggest proponent of this stealth jihad — they call it civilization jihad," Gaffney said.
"And they're hard at work bringing what they've accomplished in Britain, what they've accomplished in France, what they've accomplished in the Netherlands, what they've accomplished in Germany, the Scandinavian countries and the like, to this country," he warned.
Meanwhile, the Obama administration continues to highlight its gains against al Qaeda.
But other, questionable White House policies — like supporting the Arab Spring, embracing an increasingly radical Turkey, isolating Israel, and failing to act against Iran's nuclear weapons program — could overshadow the administration's successes against the world's most notorious terror group.
16 Reasons Why Mitt Romney Would Be A Really, Really Bad

President

Reprinted from The American Dream
30 Oct 2011 10:15 PM PDT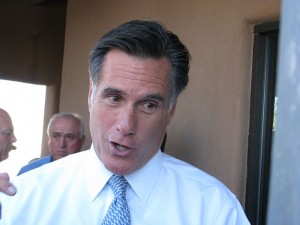 At this point, it appears very likely that Mitt Romney is going to be the Republican nominee for president in 2012.  He has raised far more money than any of the other candidates, he is leading or is near the lead in all of the early states, the mainstream media have anointed him as the frontrunner and a number of recent polls show that most Republicans fully expect Romney to win the nomination.  So will Mitt Romney be the next president of the United States?  Well, he certainly fits the part.  He looks like a president and he speaks very well.  But when you look at what he really stands for that is where things become very troubling.  The truth is that Mitt Romney is either very wrong or very "soft" on every single major issue.  It would be a huge understatement to refer to Mitt Romney as a RINO ("Republican in name only").  When you closely examine their positions, there is very, very little difference between Mitt Romney and Barack Obama.  Sure, Romney and Obama will say the "right things" to the voters during election season, but the reality is that a Romney administration would be so similar to an Obama administration that you would hardly know that a change has taken place.  What you are about to read about Mitt Romney should alarm you very much.  Mitt Romney would be a an absolute disaster for this country, and America cannot afford
another disastrous presidency.
The fact that Barack Obama looked sharp and could give inspiring speeches helped him go a long way back in 2008.  Well, it is the same thing with Romney.  The guy looks very presidential and he sounds very presidential.  When backed into a corner, he is extremely slick.  He rarely makes mistakes and he is very polished.
Mitt Romney is a "politician" in the worst sense of the word.  As his past has demonstrated, he will do and say just about anything in order to get elected.  The positions he has taken during this campaign season have been carefully calculated to help him win both the Republican nomination and the general election.
That is why so many call Mitt Romney a "flip-flopper".  Romney will take just about any political position if he thinks that it will help him.  Mitt Romney's wife, Ann Romney, once made the following statement about her husband….
"He can argue any side of a question. And sometimes you think he's really believing his argument, but he's not."
So keep that in mind while reading the following information.  Mitt Romney is trying to claim that he is a "conservative" and that he is looking out for the American people, but those claims simply are not true.
The following are 16 reasons why Mitt Romney would be a really, really bad president….
#1 Obamacare was one of the worst pieces of legislation ever passed by the U.S. Congress.  Mitt Romney says that he would repeal Obamacare, but the reality is that Romneycare was what Obamacare was based on.  In fact, a recent MSNBC article brought to light some new information about the relationship between Romneycare and Obamacare….
Newly obtained White House records provide fresh details on how senior Obama administration officials used Mitt Romney's landmark health-care law in
Massachusetts as a model for the new federal law, including recruiting some of Romney's own health care advisers and experts to help craft the act now derided by Republicans as "Obamacare."

The records, gleaned from White House visitor logs reviewed by NBC News, show that senior White House officials had a dozen meetings in 2009 with three
health-care advisers and experts who helped shape the health care reform law signed by Romney in 2006, when the Republican presidential candidate was
governor of Massachusetts.
Mitt Romney continues to defend Romneycare, but the reality is that it really is a total nightmare for Massachusetts.  The following is how one blogger summarized some of the key points of Romneycare….
• Punitive To Individuals. Everyone must buy health insurance or face tax penalties equal to 50% of cost of standard policy.
• Hundreds of millions of dollars being spent on free hospital care were converted into subsidies to help the needy buy insurance.
• A health insurance
"exchange" was established to help connect the uninsured with private health plans at more affordable rates.
• Health plans can offer consumers higher deductibles and more restrictive physician and hospital networks in order to lower costs.
• Punitive to Businesses with 11 or more workers that do not offer insurance must pay a $295 per employee fee.
• Established payment policy advisory board; one Board member must be from Planned Parenthood. No pro-life organization represented.
• Provides Taxpayer-Funded Abortions for copay of $50.
So what have been the results of Romneycare in Massachusetts?  According to the Daily Caller, health care costs and health insurance premiums have gone up dramatically in Massachusetts….
Since the bill became law, the state's total direct health-care spending has increased by a remarkable 52 percent. Medicaid spending has gone from less
than $6 billion a year to more the $9 billion. Many consumers have seen double-digit percentage increases in their premiums.
All of that certainly sounds a whole lot like Obamacare.
Unfortunately, the other Republican candidates have not taken advantage of this weakness.  According to one brand new poll, 6 times as many Republicans view Romneycare unfavorably as view it favorably.  This is something that the other candidates should be jumping on big time.
#2 During his time as governor of Massachusetts, Mitt Romney significantly raised taxes. The following is an excerpt from a CBS News article….
Mitt Romney's Harvard MBA and gold-plated resume convinced many business leaders he would follow in the tradition of corporate-friendly Republicans when he was elected governor of Massachusetts in 2002.

Within three years, some had a vastly different opinion, after Romney's efforts raised the tax bill on businesses by $300 million
The same article also notes that Romney jacked up "fees and fines" on Massachusetts taxpayers substantially….
Romney and lawmakers also approved hundreds of millions in higher fees and fines during his four years in office.
Many in the Massachusetts business community were quite disgusted with Romney by the end of his tenure.  Peter Nicholas, the chairman of Boston Science Corporation, says that "tax rates on many corporations almost doubled because of legislation supported by Romney."
#3 Government spending in Massachusetts increased significantly under Mitt Romney.  An advocate of smaller government he most definitely is not.
This was especially true for the last two budgets passed under Romney.  In fiscal year 2006, government spending in Massachusetts increased by 7.6 percent.  In fiscal year 2007, government spending in Massachusetts increased by a whopping 10.2 percent.
#4 It turns out that Mitt Romney is a believer in the theory of man-made global warming.  In fact, Al Gore recently praised on Mitt Romney on his blog. In a post entitled "Good for Mitt Romney — though we've long passed the point where weak lip-service is enough on the Climate Crisis", Al Gore lavished the following praise on the former Massachusetts governor….
"While other Republicans are running from the truth, he is sticking to his guns in the face of the anti-science wing of the Republican Party"
Not only that, it is also very important to remember that while Mitt Romney was governor, Massachusetts became the very first state to pass a law to regulate carbon emissions.
#5 If Mitt Romney becomes president, we may actually have "cap and trade" shoved down our throats.  While campaigning for president in 2007, Mitt Romney said that he would support a "cap and trade" carbon tax scheme for the entire world….
"I support Cap-and-Trade on a global basis but not the USA going alone. I want to do it with other nations involved and on a global scale."
#6 Mitt Romney had a horrible record of creating jobs while governor of Massachusetts.  According to Boston Herald business reporter Bret Arends, only one state in the entire country was worse at creating jobs while Romney was in office….
"During the four years Mitt Romney was governor of Massachusetts, it had the second worst jobs record of any state in America…it wasn't a regional issue.
The rest of New England created nearly 200,000 jobs."
#7 Mitt Romney was a very enthusiastic supporter of the Wall Street bailouts.  When the time comes for more Wall Street bailouts it seems almost certain that Mitt Romney will bail them out again.
#8 If Romney becomes president, get ready for a flood of liberal judges.  While he was governor of Massachusetts, there were actually significantly more Democrats among his judicial appointments than there were Republicans.
#9 Mitt Romney is incredibly soft on illegal immigration.  Back in 2007, Mitt Romney made the following statement….
"But my view is that those 12 million who've come here illegally should be given the opportunity to sign up to stay here"
#10 While he was governor, Mitt Romney received advice on global warming and carbon emissions from the man who is now the top science adviser to Barack Obama.  His name is John P. Holdren, and he has some very, very disturbing ideas.  For example, he once wrote the following….
"A program of sterilizing women after their second or third child, despite the relatively greater difficulty of the operation than vasectomy, might be easier to implement than trying to sterilize men.

The development of a long-term sterilizing capsule that could be implanted under the skin and removed when pregnancy is desired opens additional
possibilities for coercive fertility control. The capsule could be implanted at puberty and might be removable, with official permission, for a limited number
of births."
Holdren also believes that compulsory abortion would be perfectly legal under the U.S. Constitution….
"Indeed, it has been concluded that compulsory population-control laws, even including laws requiring compulsory abortion, could be sustained under the
existing Constitution if the population crisis became sufficiently severe to endanger the society."
So if this is the kind of person that Mitt Romney relied on for "scientific advice" while he was governor, what kind of people would Romney bring in to his administration once he is president?
#11 Mitt Romney has been a huge supporter of gun control laws.  When he was running for governor in Massachusetts, he made the following statement….
"We do have tough gun laws in Massachusetts- I support them…I believe they help protect us, and provide for our safety."
#12 Mitt Romney once claimed that he was more "pro-choice" than Ted Kennedy, but now he claims that he is pro-life.  In a recent article for WorldNetDaily, Chaplain Gordon James Klingenschmitt explained why so many voters are still skeptical….
This year he's the only major Republican presidential candidate who has yet to sign the Susan B. Anthony List pledge to defend life and defund Planned
Parenthood nationwide. Candidates Bachmann, Perry, Gingrich, Paul, Pawlenty and Santorum all signed the pledge, although it should be noted Herman Cain supports everything in the pledge except the Fetal Pain Act. (Cain is not fully pro-life, either.) And who can forget Mitt's famous 2002 campaign debate bragging repeatedly that he's more pro-choice than Ted Kennedy?
#13 During this campaign season, Mitt Romney has stated that he only supports partnership agreements for gay couples and not gay marriage, but what Romney actually did while governor of Massachusetts suggests otherwise.  In the WorldNetDaily article referenced above, Chaplain Gordon James Klingenschmitt detailed how Mitt Romney aggressively implemented gay marriage in the state of Massachusetts….
When the Massachusetts Supreme Judicial Court decided in 2003 to recognize homosexual "marriage," ignoring the voters and the Constitution, the
court admitted it did not have power to issue licenses or force participation by justices of the peace to solemnize the weddings. But as governor, Romney didn't
wait for the legislature to act, he just ordered the marriage licenses and weddings to go forward, all by himself. Earlier this month, Romney said in New
Hampshire, "What I would support [nationwide] is letting people who are of the same gender form – if you will – partnership agreements."
#14 As late as 2007, Mitt Romney was a member of the Republican Main Street Partnership.  The following is what romneyexposed.com says about this organization….
They often work in conjunction with the pro-abortion group, Republicans for Choice, and the Republican homosexual group, the Log Cabin Club.  They also
opposed the nomination of Supreme Court Justice Samuel Alito and set up a 527 campaign committee that received funding from far left funder George
Soros.
#15 According to the Huffington Post, Mitt Romney has raised more money from lobbyists than all of the other Republican candidates combined.
So if Mitt Romney becomes president, who do you think he is going to listen to – the American people or the lobbyists?
#16 Mitt Romney is a big time Wall Street insider.  It is estimated that Romney has a personal fortune of approximately a quarter of a billion dollars, and Wall Street money is being absolutely showered on his campaign.
In a recent article entitled "The Big Wall Street Banks Are Already Trying To Buy The 2012 Election", I detailed how numbers compiled by the Center for Responsive Politics show that Mitt Romney is getting far more money from the "too big to fail" Wall Street banks than all of the other Republican candidates combined.  The following is an excerpt from that
article that shows how much money employees of those banks (and their wives) have been giving to Romney so far this year….
*****
Goldman Sachs
Mitt Romney: $352,200
Barack Obama: $49,124
Tim Pawlenty:
$25,000
Jon Huntsman: $6,750
Rick Perry: $5,500
Ron Paul: $2,500
Morgan Stanley
Mitt Romney: $184,800
Tim Pawlenty: $41,715
Barack Obama:
$28,225
Rick Perry: $20,750
Jon Huntsman: $9,750
Newt Gingrich:
$1,000
Ron Paul: $1,000
Herman Cain: $500
Bank of America
Mitt Romney: $112,500
Barack Obama: $46,699
Tim Pawlenty:
$12,750
Jon Huntsman: $4,250
Ron Paul: $3,451
Rick Perry:
$2,600
Thad McCotter: $2,000
Herman Cain: $750
Michele Bachmann:
$500
Newt Gingrich: $250
JPMorgan Chase
Mitt Romney: $107,250
Barack Obama: $38,039
Rick Perry: $27,050
Tim
Pawlenty: $16,750
Jon Huntsman: $7,500
Ron Paul: $5,451
Citigroup
Mitt Romney: $56,550
Barack Obama: $36,887
Tim Pawlenty: $5,300
Rick
Perry: $3,000
Herman Cain: $1,465
Michele Bachmann: $1,000
Ron Paul:
$702
As you can see, no other Republican candidate even comes close to Romney at any of these big Wall Street banks.
In fact, of the candidates that are left in the Republican race, Mitt Romney has raised 13 times as much Wall Street money as anyone else has.
The following are the overall donation numbers from employees of the big Wall Street banks and their wives….
Mitt Romney: $813,300
Barack Obama: $198,874
Tim Pawlenty:
$101,515
Rick Perry: $58,900
Jon Huntsman: $28,250
Ron Paul:
$13,104
Herman Cain: $2,715
Michelle Bachmann: $1,500
Newt Gingrich:
$1,250
These numbers paint a very disturbing picture.  Even though Romney's poll numbers are in the mid to low 20s most of the time, employees of the big Wall Street banks gave him $813,300 during the first 9 months of this year and they only gave $105,719 to the rest of the Republican candidates combined.
*****
It is quite obvious that the "establishment" is in love with Mitt Romney.
But if the American people elect Mitt Romney, they will get someone who believes in big spending, big government, bank bailouts, health care mandates, climate change legislation, liberal judges, gun control laws, amnesty for illegal aliens and making things as comfortable for the fatcats on Wall Street as possible.
Yes, Barack Obama has been absolutely horrible, but the answer is most definitely not Mitt Romney.
Look, the truth is that another four years of Barack Obama would be a complete and total nightmare.
But so would four years of Mitt Romney.
America deserves better than the "lesser of two evils".
Unfortunately, the American people have been dead asleep and have been sending incompetents, con men and charlatans to Washington D.C. for decades.
Right now it looks like the Republican Party is going to nominate yet another establishment "politician" in 2012.
Hopefully people will wake up to the truth about Mitt Romney while there is still time.